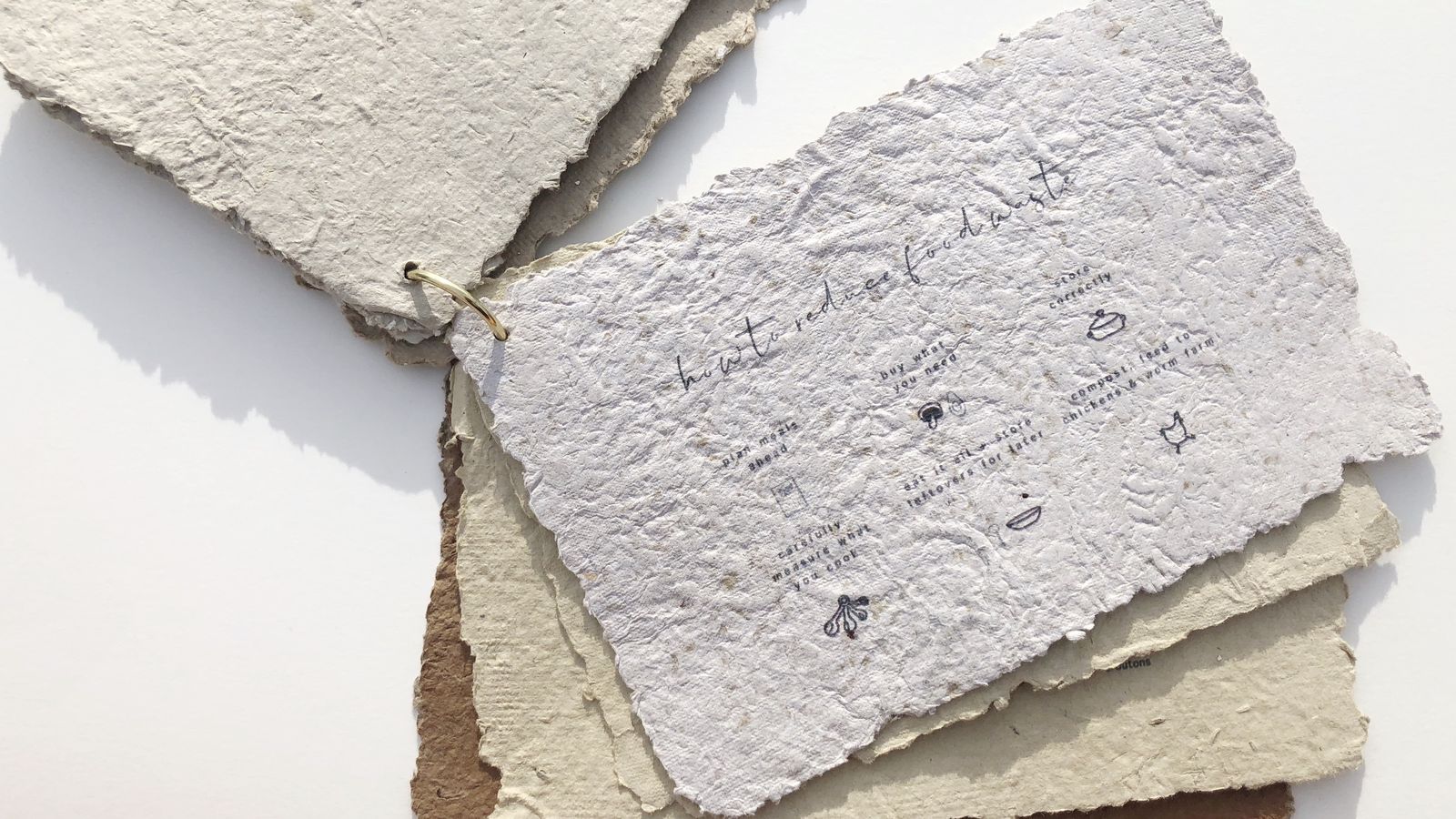 Life After Waste, 2018
Matilda Roberts is a ceramicist and graphic designer with an interest in sustainable design practices. She is also interested in implementing strategic design to assist the environment and the wider community by endorsing a circular economy and creating local engagement. 
Life After Waste ignites discussion and communicates the gravity of the issue of food waste to inspire change. It encourages consumers to re-consider their consumption and their disposable attitude towards food. 

Life After Waste is a guide to reducing household food waste. The guide is paper made entirely of the artist's personal food waste. The project addresses attitudes towards food and stimulates an appreciation and greater understanding of our everyday relationship with food; what it means to go to the grocery store, or buy takeaway, or dispose of old food from the fridge.  
Image: Matilda Roberts, Life After Waste, 2018. Homemade paper (egg shells, bread bags, brown paper bags, receipts from grocery shopping, seeds, herbs, avocado skins, beetroot, ground coffee, tea leaves, onions, garlic, carrot skins, banana skins, lemon and orange rind, bone broth, chilli seeds), embossed. Photo courtesy of the artist.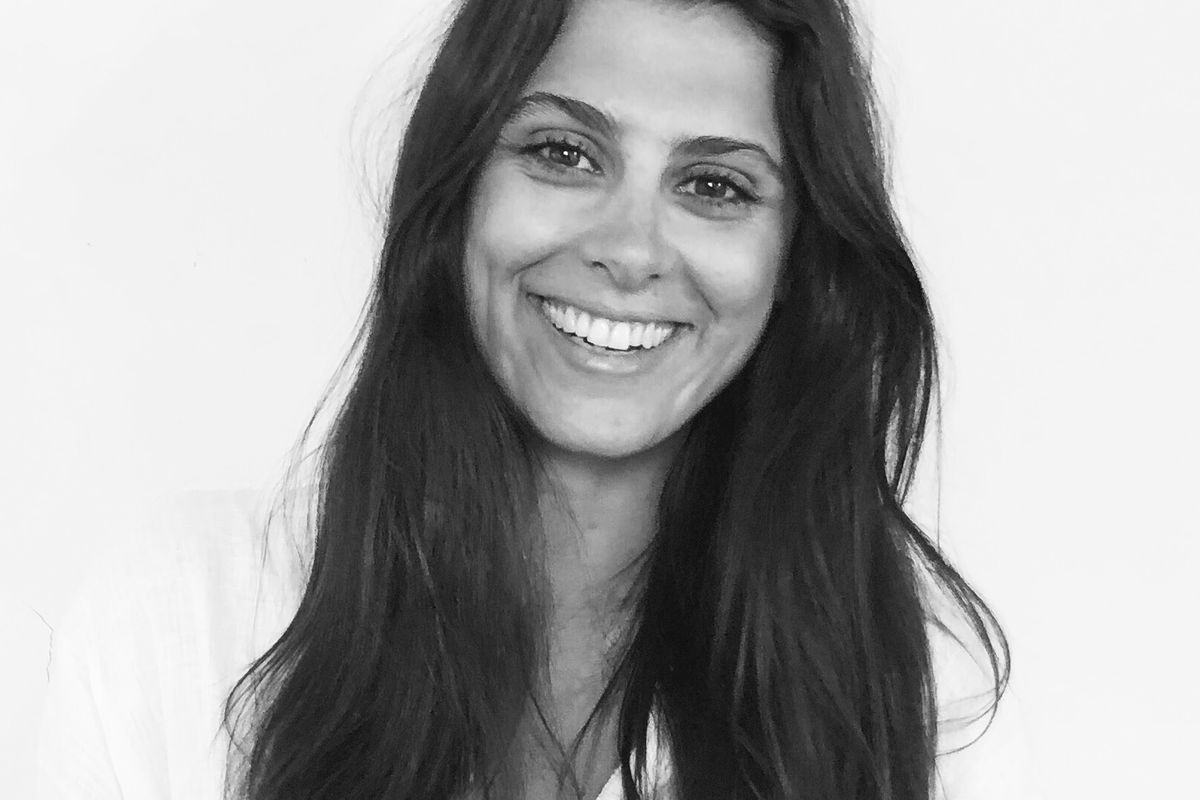 Matilda Roberts
What does design mean to you?
Design is everything and everywhere for me. To me, design means creating and constantly iterating and developing a future. I like to envisage design as not only aesthetic objects but also as a set of systems and procedures that dictate the way we interact.
How can design play a role in our future?
Design is integral for creating a more sustainable future using design solutions to asses our everyday practices and how they can be improved. Design inspires and educates people on how we can better our lives. 
Where would you like to be five years from now?
I would like to be designing in order to aid the environment and community. I am passionate about designing for people with focus on designing pragmatic solutions for social interaction and a sustainable future. I would like to enable human potential through design, and positively impact the way people live their lives.
Matilda Roberts studied a Bachelor of Design (Honours): Design at UNSW Art & Design completing her honours year in 2018. 
Image: Matilda Roberts, 2018. Photo courtesy of ADC.