Forough Najarbehbahani
Demarcation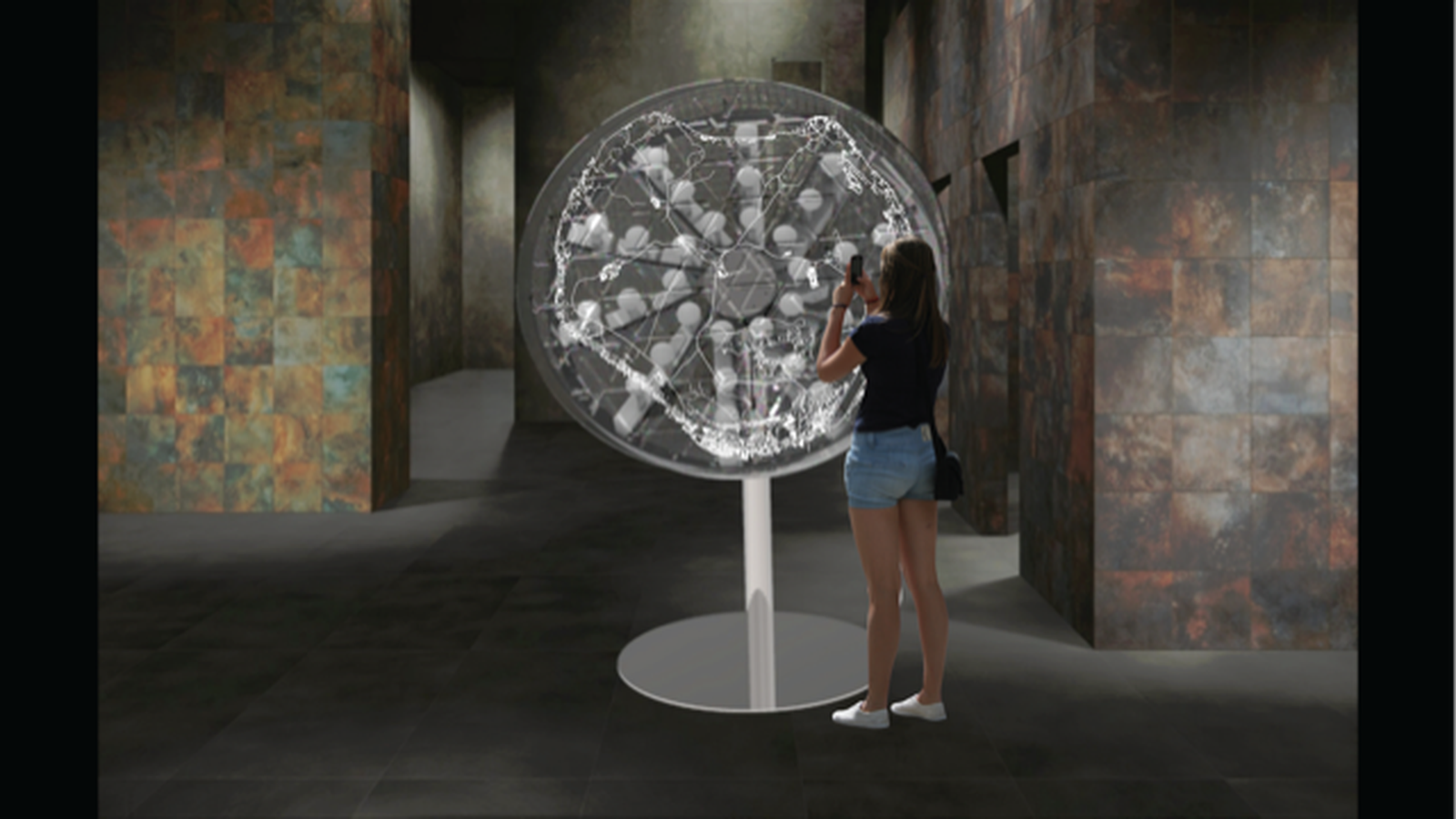 Demarcation, 2019. 
Demarcation is an interactive installation that invites viewers to consider border restrictions and humanity's right to choose the place where they live. The work challenges and provokes action on the fundamental issue of immigration and borders.
A semi-hemisphere symbolising the globe forms the body of the installation. This shows a representation of the Nauru refugee camp operating in relation to a reflected shadow of Australian borders.
The installation has a distance sensor that detects the presence of an audience when they stand in front of it and activates the structure. The surface moves to represent human displacement and when it expands, the projected lines on the camp plan slowly start to fade, motivating the viewer to think about the scope of political decisions that affect the lives of refugees living in challenging situations. 

Image: Forough Najarbehbahani, Demarcation: After Interaction, 2019. Photo courtesy of the artist.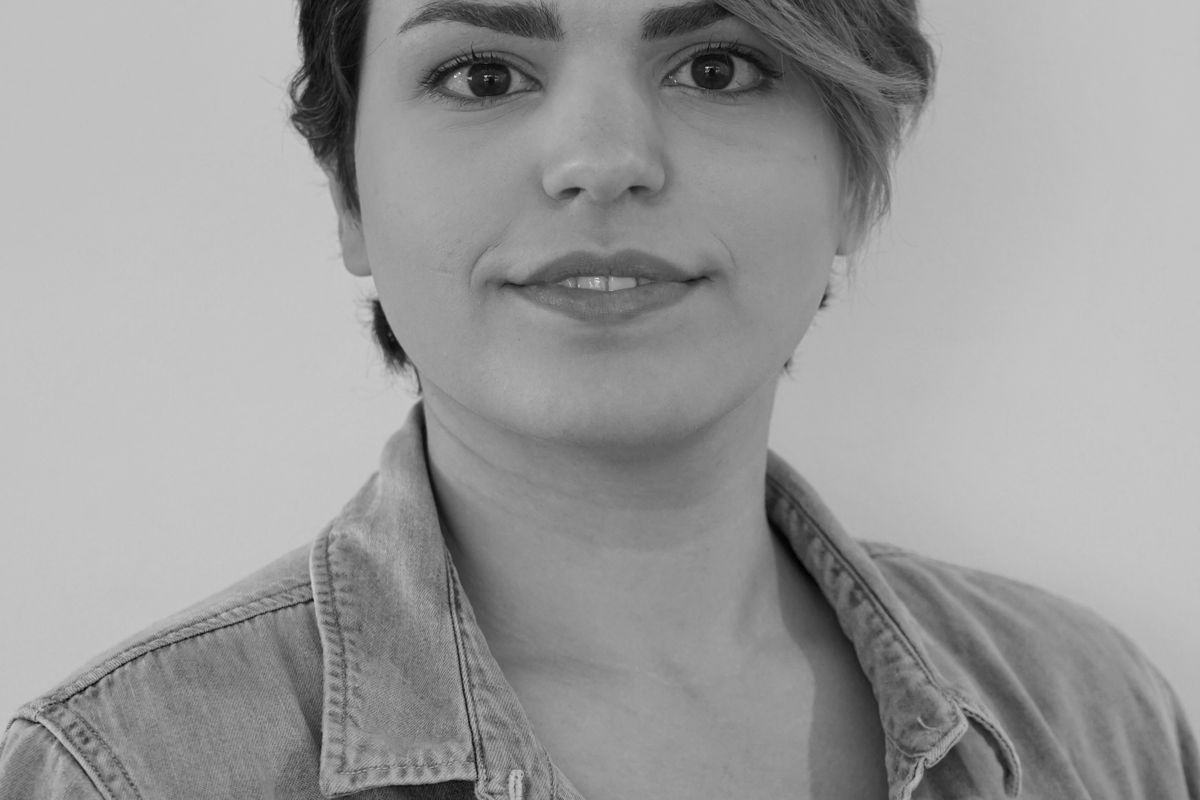 Forough Najarbehbahani
Where would you like to be in 5 years from now?
Using technology as a medium of expression; and creating installations that have effect on their respective locations that impart complex content in a targeted manner and turn information into an engaging experience. Provoking the questioning of the limitations on human freedom through the medium of interactive public installations.
How can designers make a difference?    
They can change attitudes and values through the way of looking at design and imagining its possibilities beyond the narrow definitions of what is presented through the media. Changes will happen by questioning the emotional and psychological experiences offered through designed products; which is one of the most fundamental principles of critical design's functions.

Image: Forough Najarbehbahani, 2019. Photo: ADC