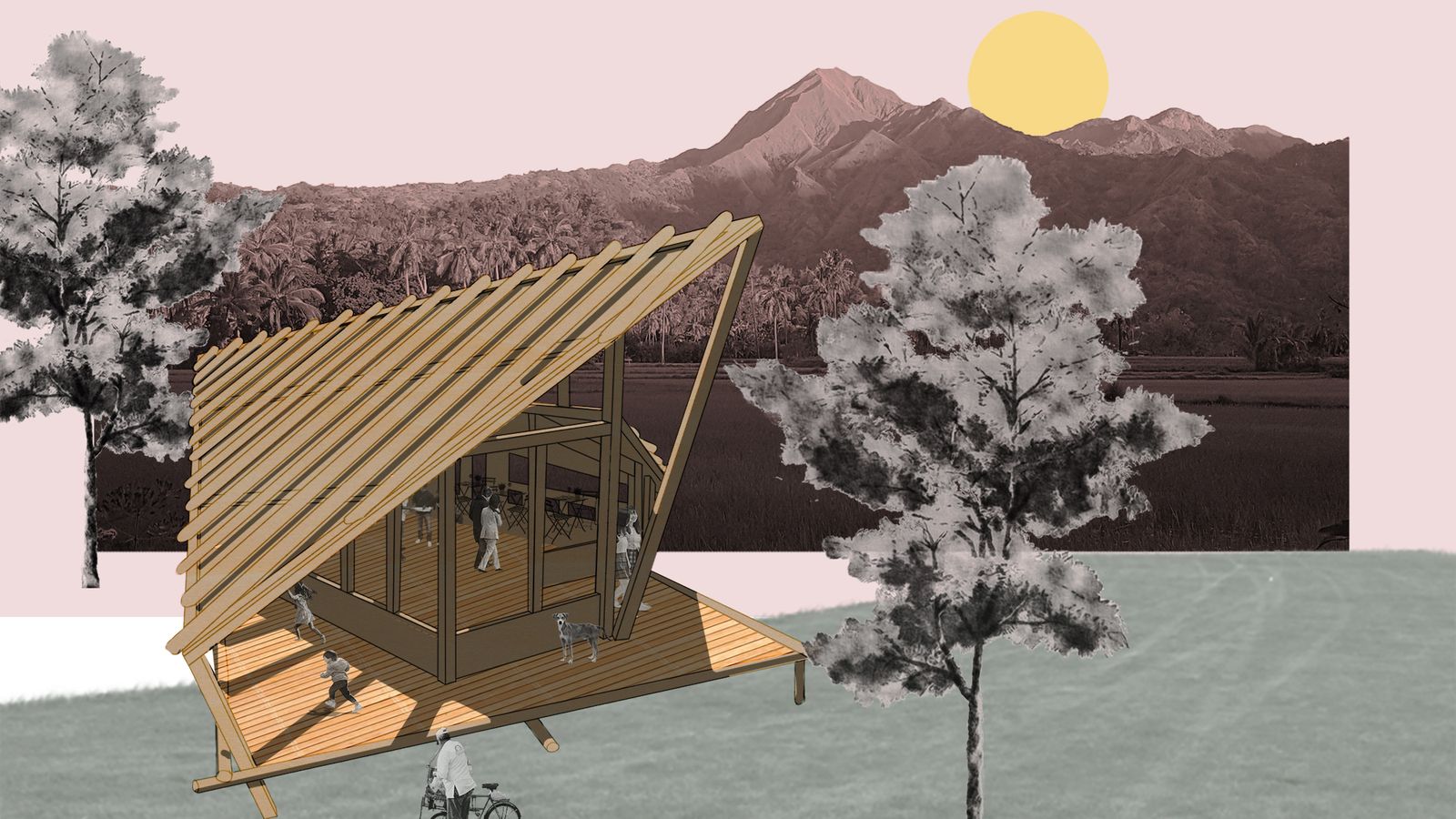 Bayan, 2019.
Derived from the Tagalog word for community or nation, Bayan is a series of spaces that take inspiration from traditional Philippine architecture.
Since Spanish and American colonisation, architecture in the Philippines served as a means to subjugate Filipino's and enforce social order. The elite defined the dreams and struggles of a nation. Rather than ascribe national identity through monuments, Bayan recognises, deconstructs, and resists colonialism by prompting dialogue on what Filipino architecture could be.
The work is a series of visualisations and models of social spaces informed by traditional Philippine architecture and abstracted with input from the community, via collage workshops. 

Image: Maria Adriano, Bayan Collage Render, 2019. Photo courtesy of the artist.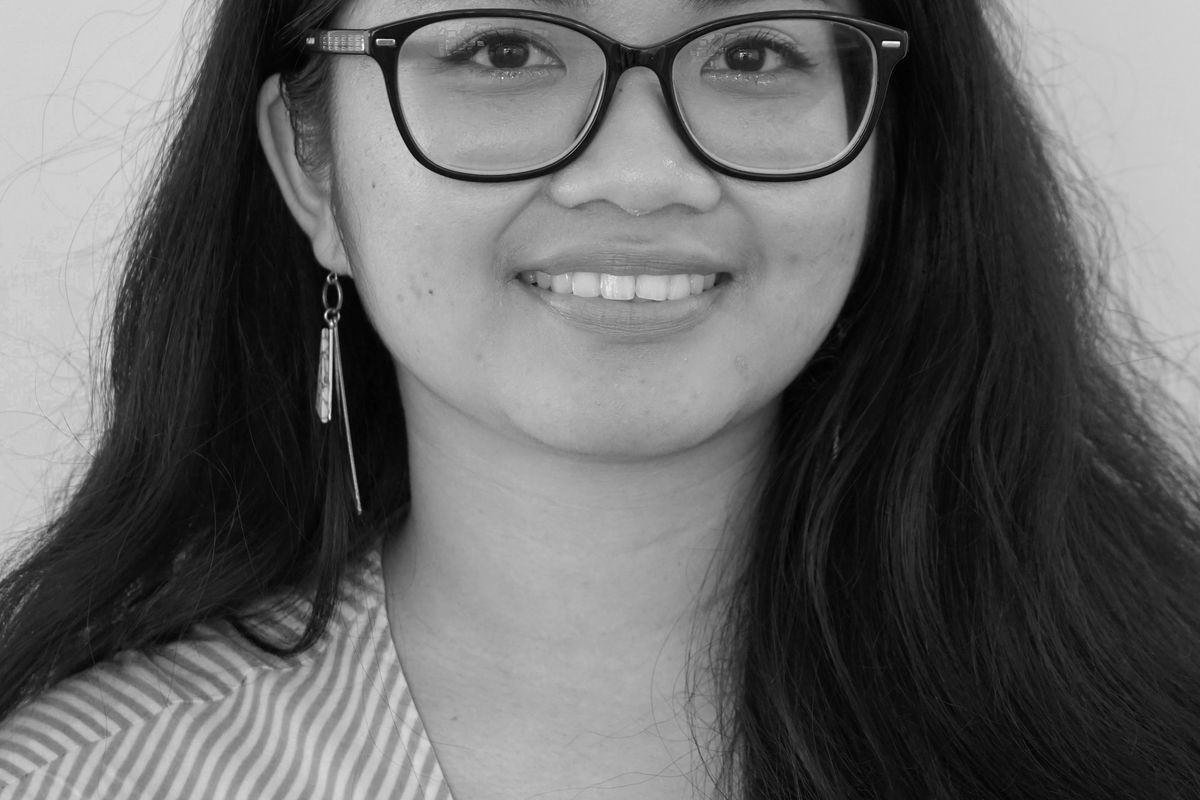 Maria Adriano
Where would you like to be in 5 years from now?
There are so many things I want to try! I want to continue honing my practice and create socially engaging works that explore otherwise underrepresented stories.
How can designers make a difference?
By engaging in reflective and critical practice, designers can contribute positively to the world. We live in an increasingly fast-paced culture that discourages deeper reflection on the consequences of our creations. The problems we now face are always evolving and become linked with other complex issues. We should always look beyond the surface and be critical about the root causes of modern problems so that we can find opportunities to make things better.
Image: Maria Adriano, 2019. Photo: ADC.