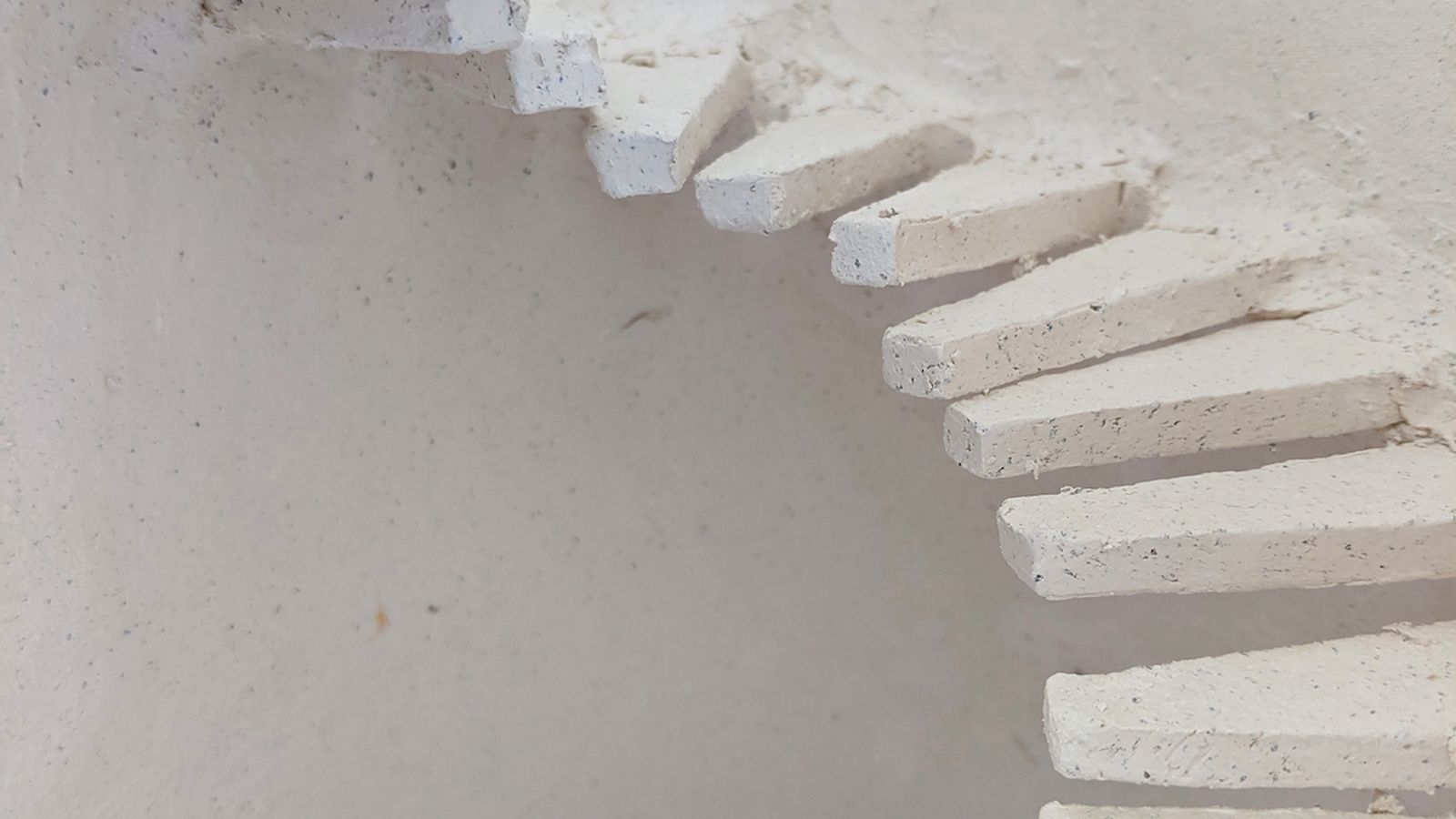 Gaden House, 2020
Ceramic (White Grog Raku),
380 x 170 x 150 mm

Gaden House Demolished, 2020
Ceramic (White Grog Raku), Found Object Glass Vessel, 410 x 160 x160 mm
$2,200.00 Sold as set
The original Gaden House is a four-storey mixed-use building in Double Bay designed by the late Neville Gruzman, a modernist architect and, at one point, the mayor of Woollahra. This sculpture focuses on the spiral stair of the building, a beautifully detailed concrete, glass and metal design spanning 3 storeys. In 2018, a development application was proposed for demolition, including the sun shades and interior spiral staircase. Many locals, architects and design supporters signed a petition in opposition to the proposal, encouraging the new architects and owner to reconsider their approach. The following year a new design was submitted to council which preserves the facade, spiral stair and other original features, though adding two additional levels above offset from the original 1960s facade.

Still standing, current plan features alterations and additions.