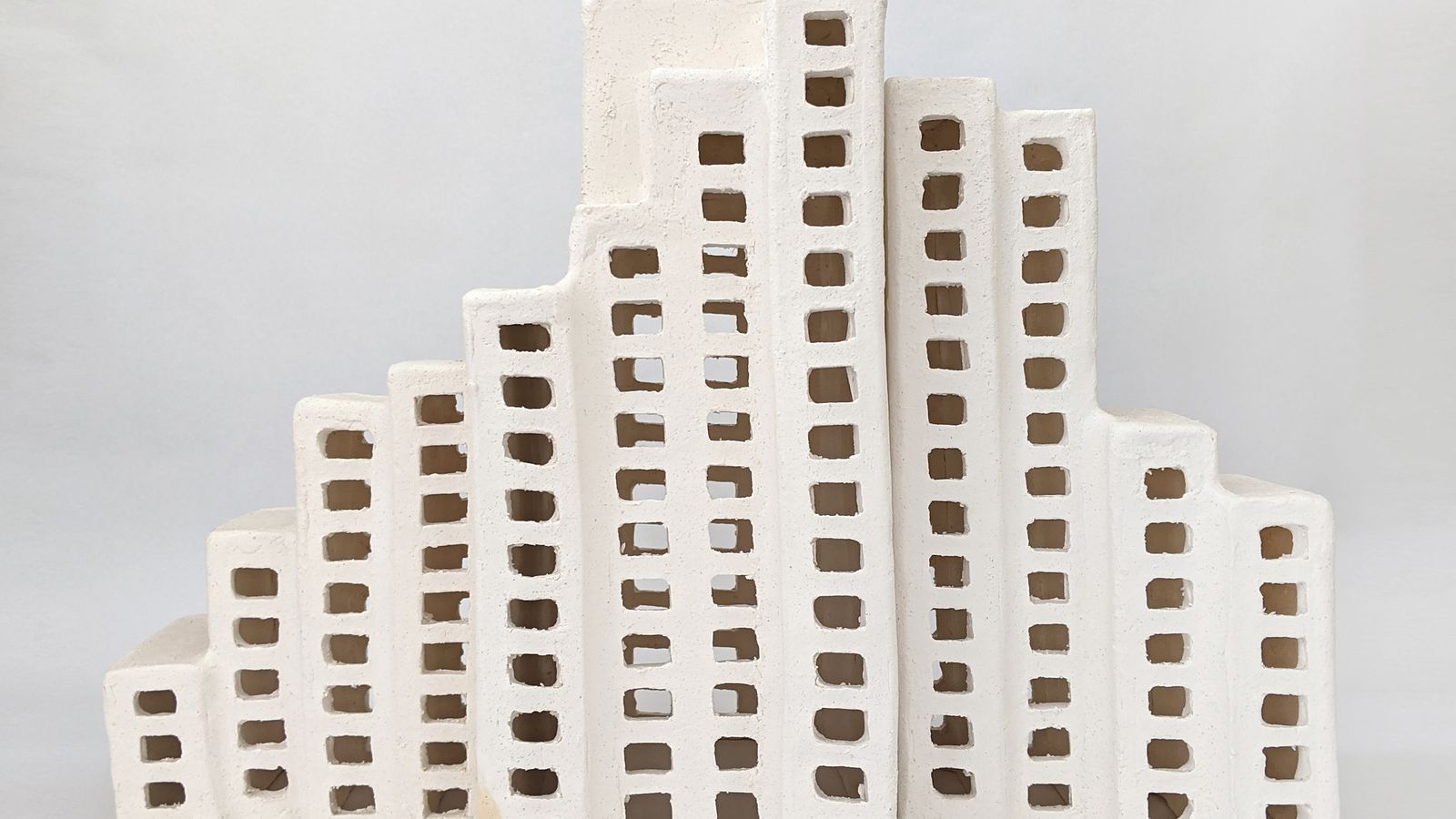 The Sirus, 2020
Ceramic (white Grog Raku),
350 x 500 x 200 mm
The Sirus Demolished, 2020
Ceramic (white Grog Raku),
610 x 160 x 160 + 410 x 160 x 160 mm
$3,400 Sold as a set
Location: The Rocks, NSW
Designer: Tao Gofers
Architectural Style: Brutalist
Completed: 1980
The Sirius building is an apartment complex designed for the Housing Commission of New South Wales.
In 2015 the NSW Government proposed to sell the property, placing it at risk of demolition.

Since this time, many attempts by various groups and individuals have been made to classify the Sirius as state heritage significance, reducing the possibility of demolition. In 2019, after many years of consultation and advocacy involving state government bodies, the Land and Environment Court and the NSW Heritage Council the building was sold to an investment firm.

Development plans for a boutique apartment project include structural works, apartment fit-outs, environmental upgrades of the existing building and construction of a new three-level building.