Jeff Mincham: Ceramics
Living Treasures: Masters of Australian Craft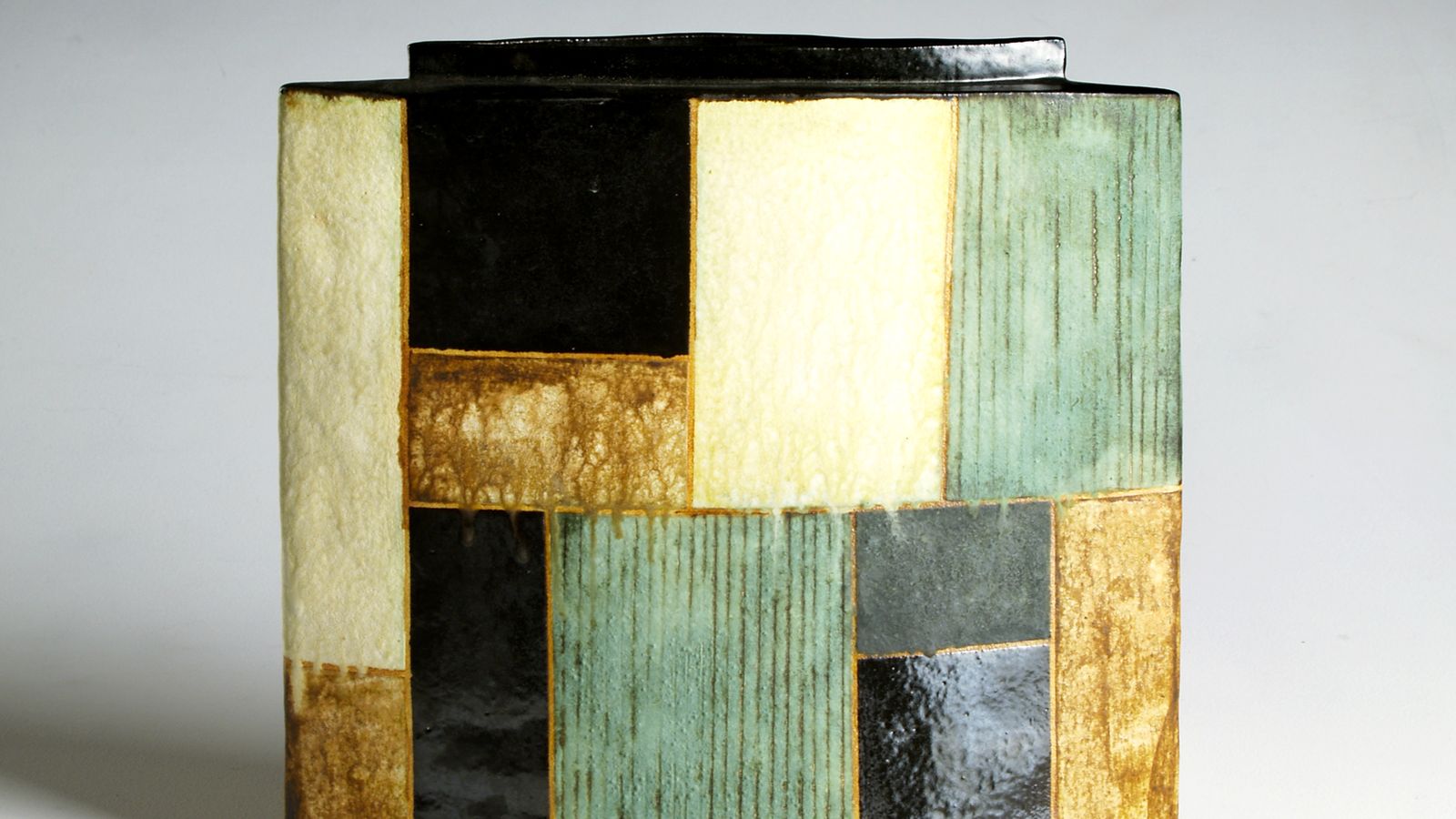 2009-2012
Jeff Mincham is one of Australia's most prominent and influential ceramic artists with a career spanning more than 30 years. His exceptional craft skills and extraordinary body of work saw him honoured as Australian Design Centre's 2009 Living Treasure, with a subsequent national tour.
Mincham is an artist in his creative prime and his most recent work showcases the unique results of his passionate research and experimentation with surface textures and firing techniques. With a reputation for monumental vessels, Mincham draws on his connection with and passion for the South Australian countryside where he lives and works. The surfaces of his large elliptical forms reflect his direct experience with the patterns and colours of the landscape – the Coorong, Fleurieu Peninsula and Adelaide Hills.
Purchase a copy of the book Living Treasures: Masters of Australian Craft \ Jeff Mincham: Ceramics in Object Shop
Download the Jeff Mincham Education Kit
Watch Jeff talking about his work in a series of short films:
Jeff Mincham: On landscape
Jeff Mincham: On inspiration
Jeff Mincham: On art and life
Jeff Mincham: On scale and challenges
Jeff Mincham: On experimentation and advice
Jeff Mincham is an Australian Design Honouree. Explore Australian Design Honours here
Image (top): Jeff Mincham, Hope's New Season, 2007. Photo: Michal Kluvanek.
Australian Design Centre, Sydney
21 November 2009 – 31 January 2010 
Lake Macquarie City Art Gallery, NSW
19 March – 25 April 2010
Bathurst Regional Art Gallery, NSW
17 May – 7 July 2010 
Canberra Potters Society, Watson Art Centre, ACT
14 July – 24 August 2010 
Manning Regional Art Gallery, NSW
8 September – 10 October 2010
Noosa Regional Art Gallery, QLD
22 November 2010 – 27 January 2011
Tamworth Regional Art Gallery, NSW
2 February – 25 March 2011
Western Plains Cultural Centre, NSW
11 April – 20 July 2011 
Cowra Regional Gallery, NSW
15 August – 29 September 2011
Jam Factory, SA
24 October – 5 December 2011
Hawkesbury Regional Art Gallery, NSW
21 January – 21 March 2012 
Bunbury Regional Art Gallery, WA
23 April – 13 June 2012 
Geraldton Regional Art Gallery, WA 
16 June – 24 September 2012
Mornington Peninsula Art Gallery, VIC
12 October – 6 December 2012