Linda Blair
Tea For Three Brooch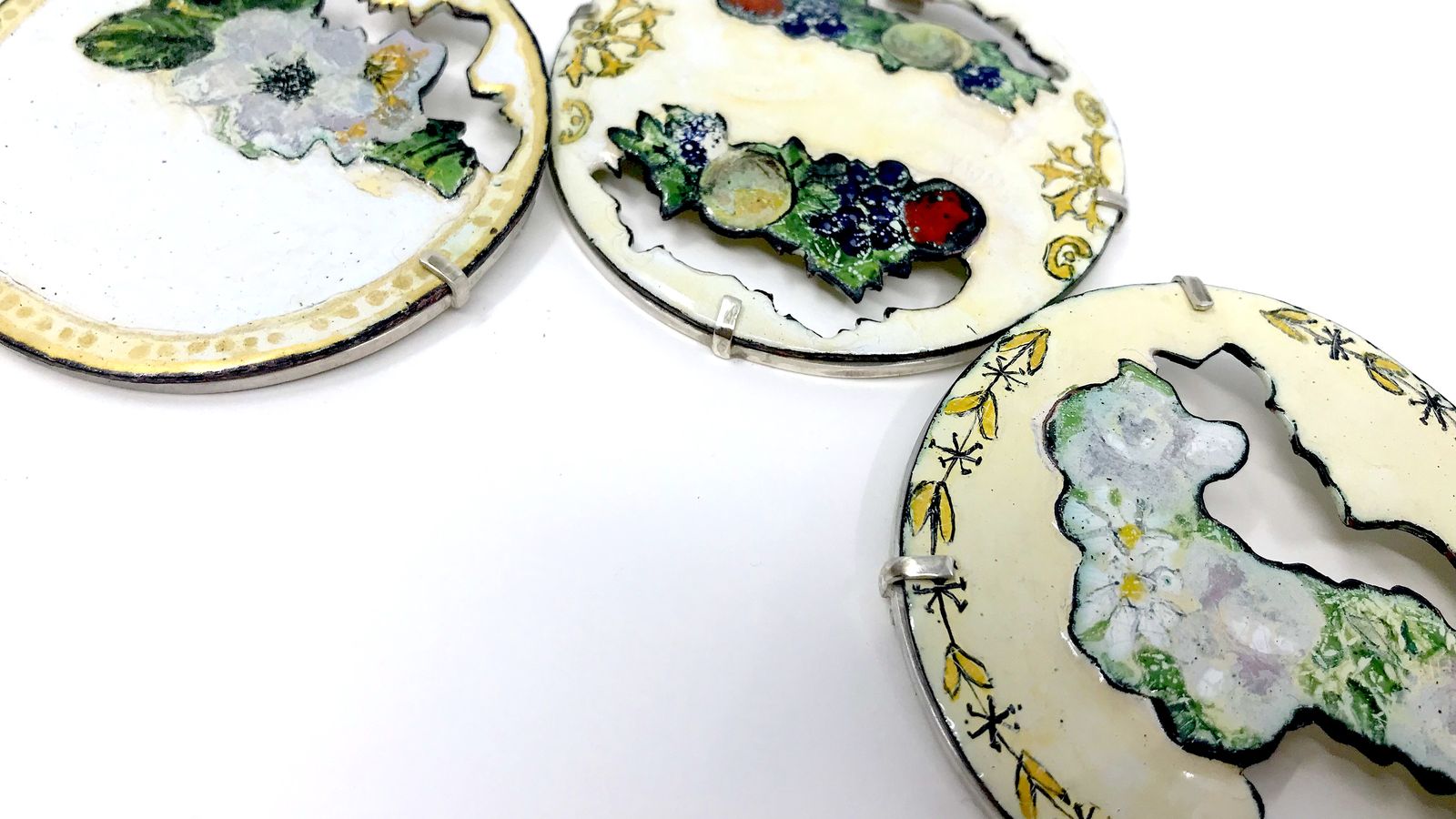 Established

This work is inspired by teacups and saucers purchased inexpensively from op shops. Linda Blair has taken these discarded objects with mass produced patterns and reimagined them as  handmade wearable objects.

Linda studied Jewellery and Object Design and Jewellery Manufacture at the Design Centre Enmore. She has been working in enamel for over 10 years, specialising in liquid enamel due to its capacity to create painterly effects. She is interested in how enamel can be used to trick the eye and create a sense of three dimensions on a flat surface. Linda is influenced by ideas and images from history and particularly historic jewellery and objects. She creates wearable pieces and has exhibited in Sydney and Melbourne.

Image: Linda Blair, Tea For Three Brooch, 2019. Photo courtesy of the artist.