Marika Strohschnieder
Emu Egg Casket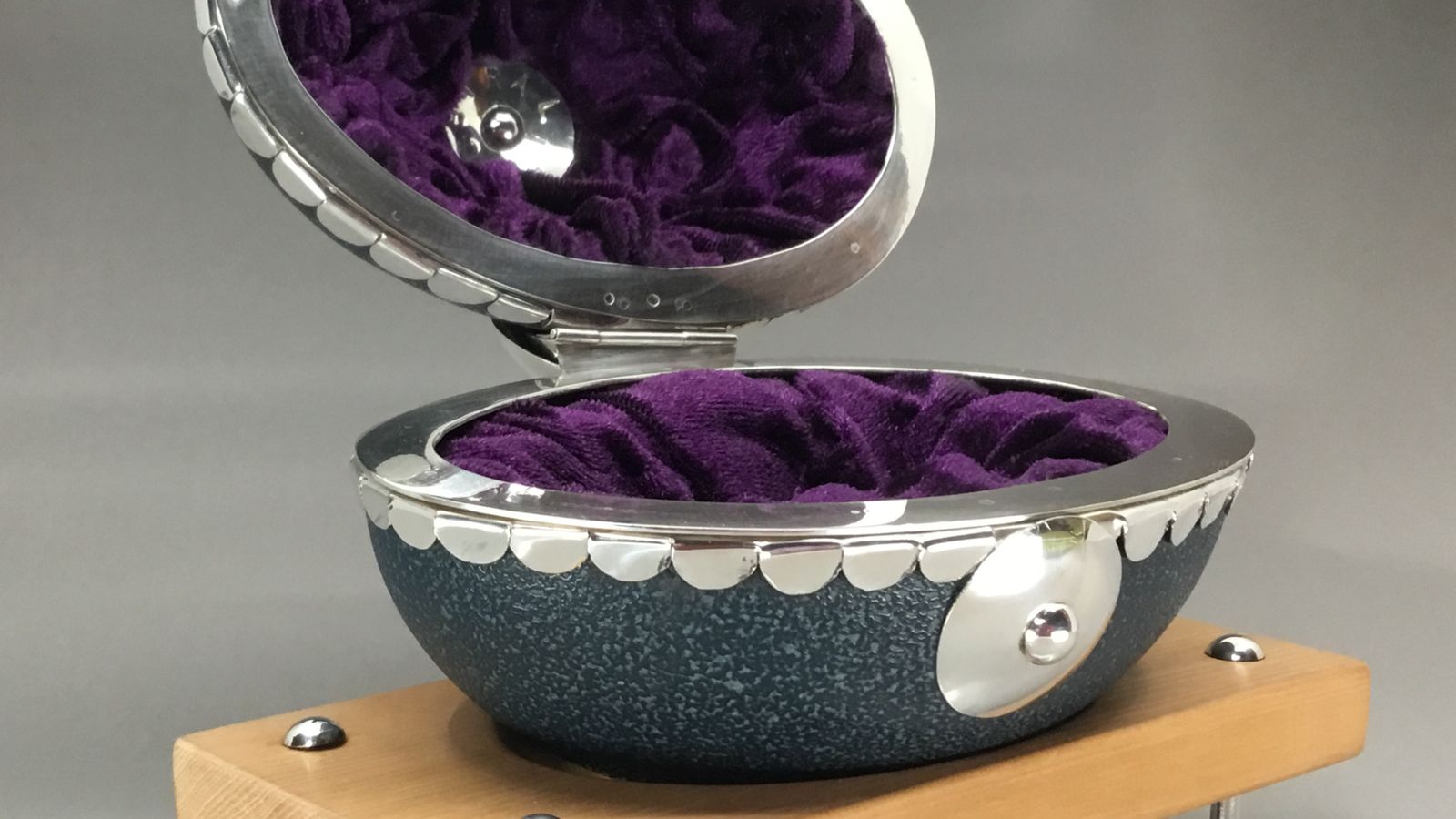 Established

Emu eggs were used by Australian jewellers in the 19th century to create curious decorative items such as ink stands, epergnes, goblets and jugs. Marika Strohschnieder was intrigued by the use of something so fragile and exotic in combination with traditional jewellery making techniques. Inspired by the unlikely material combination and fine artisanship, she created Emu Egg Casket as a contemporary interpretation.
Marika was born in Germany where her creative career started as a stone sculptor. She then undertook formal studies in the field of fine art conservation and has worked in five countries – including at the Metropolitan Museum of Art, New York, and currently at the National Gallery of Victoria, Melbourne. Parallel to her work as a conservator, Marika has continued to explore a range of materials in her artistic practice, more recently focused on jewellery making. In 2016, Marika commenced further studies in Jewellery ad Object Design at Melbourne Polytechnic which she completed with the Top Student Award in October 2018.

Image: Marika Strohschnieder, Emu Egg Casket, 2017. Photo courtesy of the artist.