Rosie Gunzburg
Spring Tide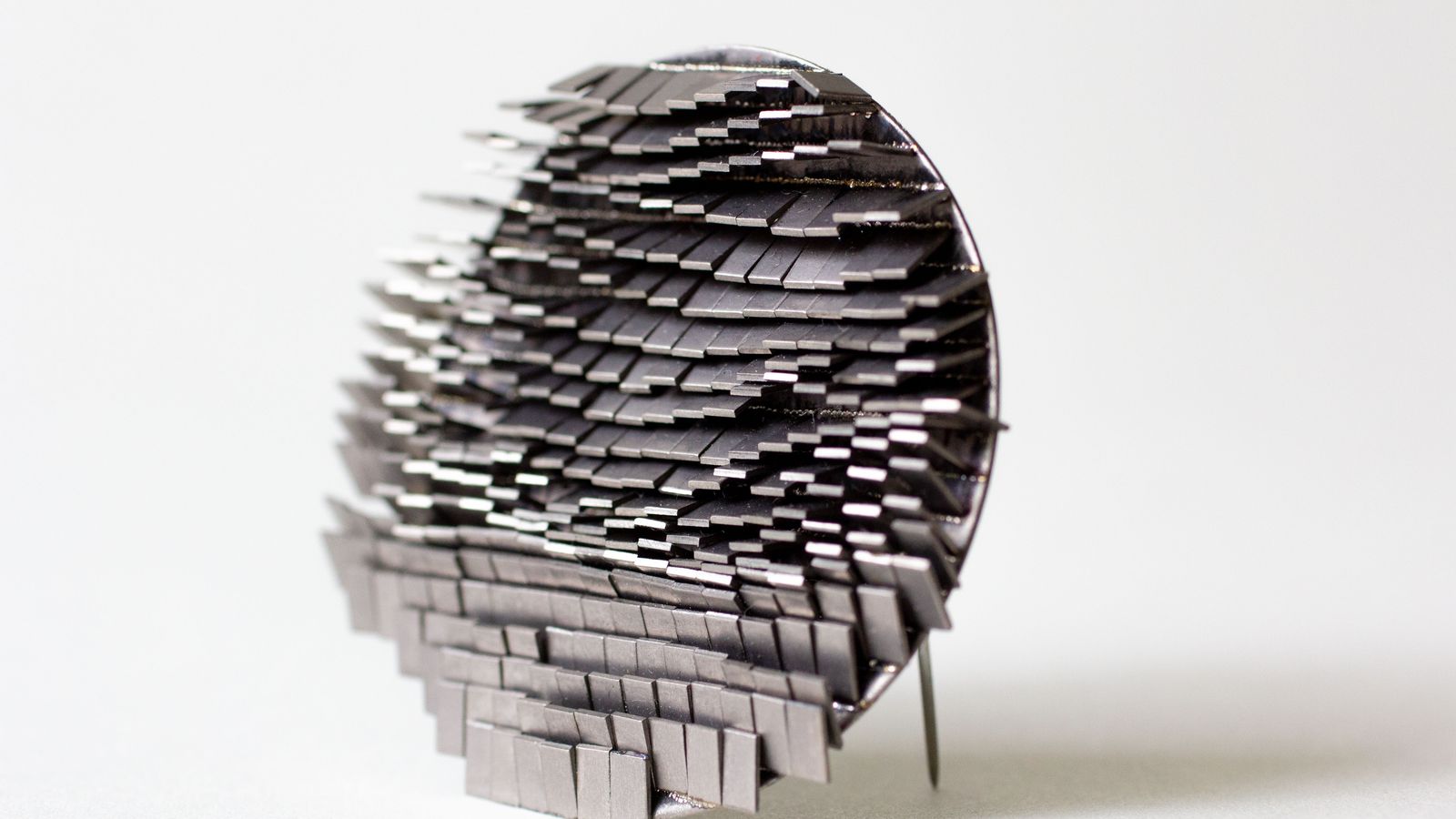 Highly Commended - JMGA-NSW Emerging Contemporary Jewellery Award

Emerging

Rosie Gunzburg's work explores the intersection between digital and traditional modes of craft and design. The Spring Tide brooches were part of a larger body of work investigating methods for transforming digital visualisations into physical form. It was also more broadly looking at the treatment of light as a material in the formation of a shifting, luminous skin. Each steel tab is cut by hand and irregular, so reflects light at different angles. Rosie was interested in how this 'hand-made' irregularity added value to the piece. There is space for the unexpected to occur when the work is translated from a highly controlled digital environment into physical life in the jewellery studio.

Rosie is a Melbourne-based artist working in jewellery and small-objects. Her practice considers the intersection between the digital and the hand-made and looks at how digital technologies can disrupt traditional gold and silversmithing processes. Having completed a Bachelor of Fine Arts (Honours) at RMIT in 2018, Rosie has since participated in exhibitions both locally and internationally, including Galerie Marzee's Graduate Show in the Netherlands. In 2018, Rosie was awarded the Emily Hope Award for figurative work and is currently undertaking a residency at EKA in Tallinn, Estonia.

Image: Rosie Gunzburg, Spring Tide, 2017. Photo courtesy of the artist.