Shan Shan Mok
Shan Shan 6th Series: Travelling And Settling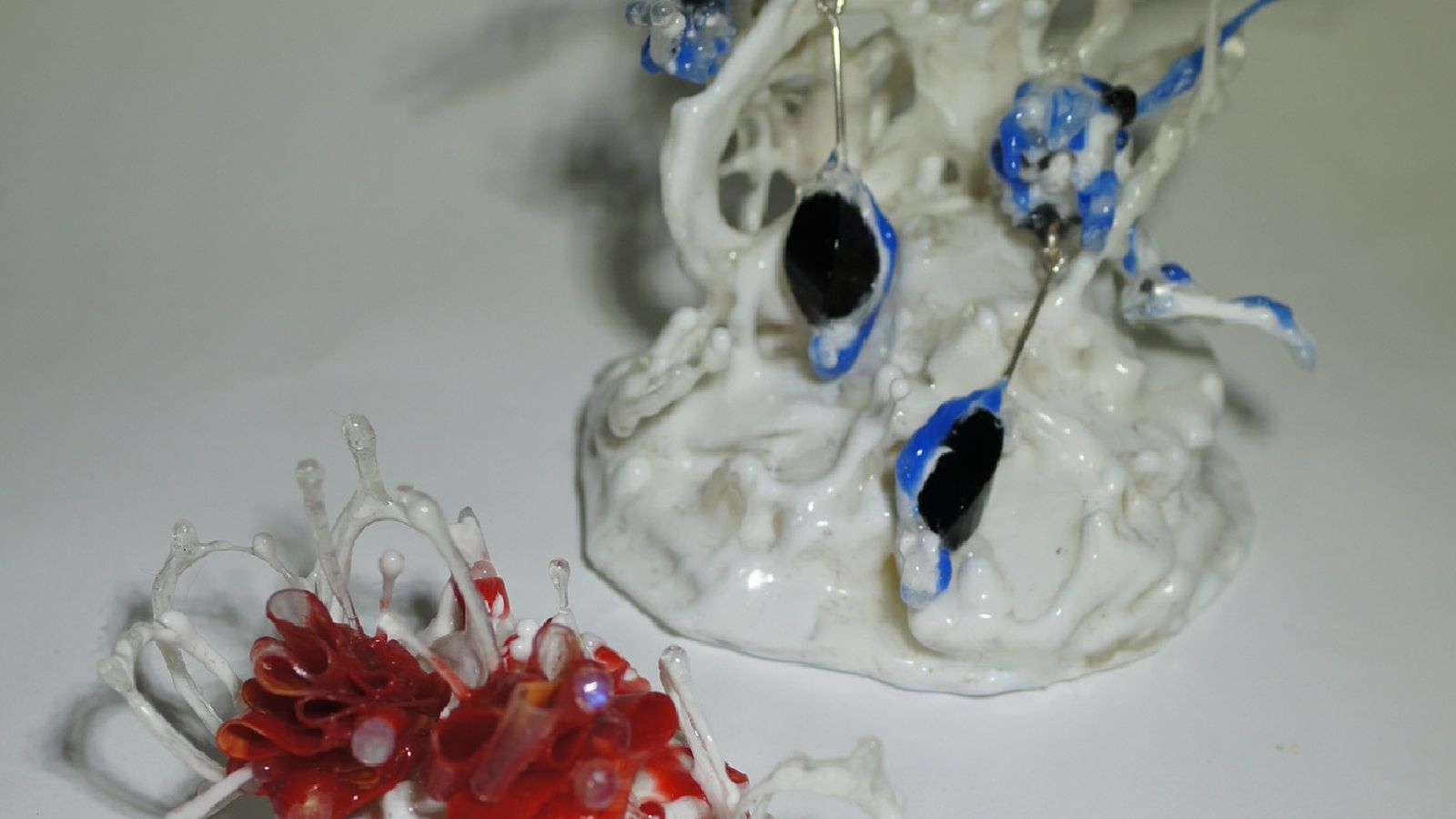 Established

'Shan Shan' is Shan Shan Mok's Chinese name; the word 'Shan' means coral in Chinese. This series is inspired by the planulae (coral larva) travelling and settling phenomenon in coral ecology. It is a metaphor for her own travelling and settling experiences. This series explores the effect of cultural differences in our life experiences through short term travel and long term settlement; the 'hybridity' of cultural difference experiences acting on a person. It is also about the interactions between the choices we make in life in relation to our surroundings; it is a process of 'facticity and transcendence'.

Shan Shan Mok is a jewellery artist, designer and tutor. She was born in Hong Kong and raised in Sydney. She graduated with a Bachelor of Visual Arts degree majoring in Jewellery and Object Design from The University of Sydney, Sydney College of the Arts in 2006 and pursued her Honours studies in 2010. Shan Shan has been awarded and selected in national and international art and design awards every year since 2007 including: RAWards 2013, Zelda Stedman Young Student Scholarship 2010, The University of Sydney,  PALM Awards 2010, The University of Sydney Union and Buyers' Favourite Jewellery Design Competition 2009, HKJMA, Hong Kong.

Image: Shan Shan Mok, Shan Shan 6th Series: Travelling And Settling, 2019. Photo courtesy of the artist.