Ximena Natanya Briceno
Al Oeste De... West Of…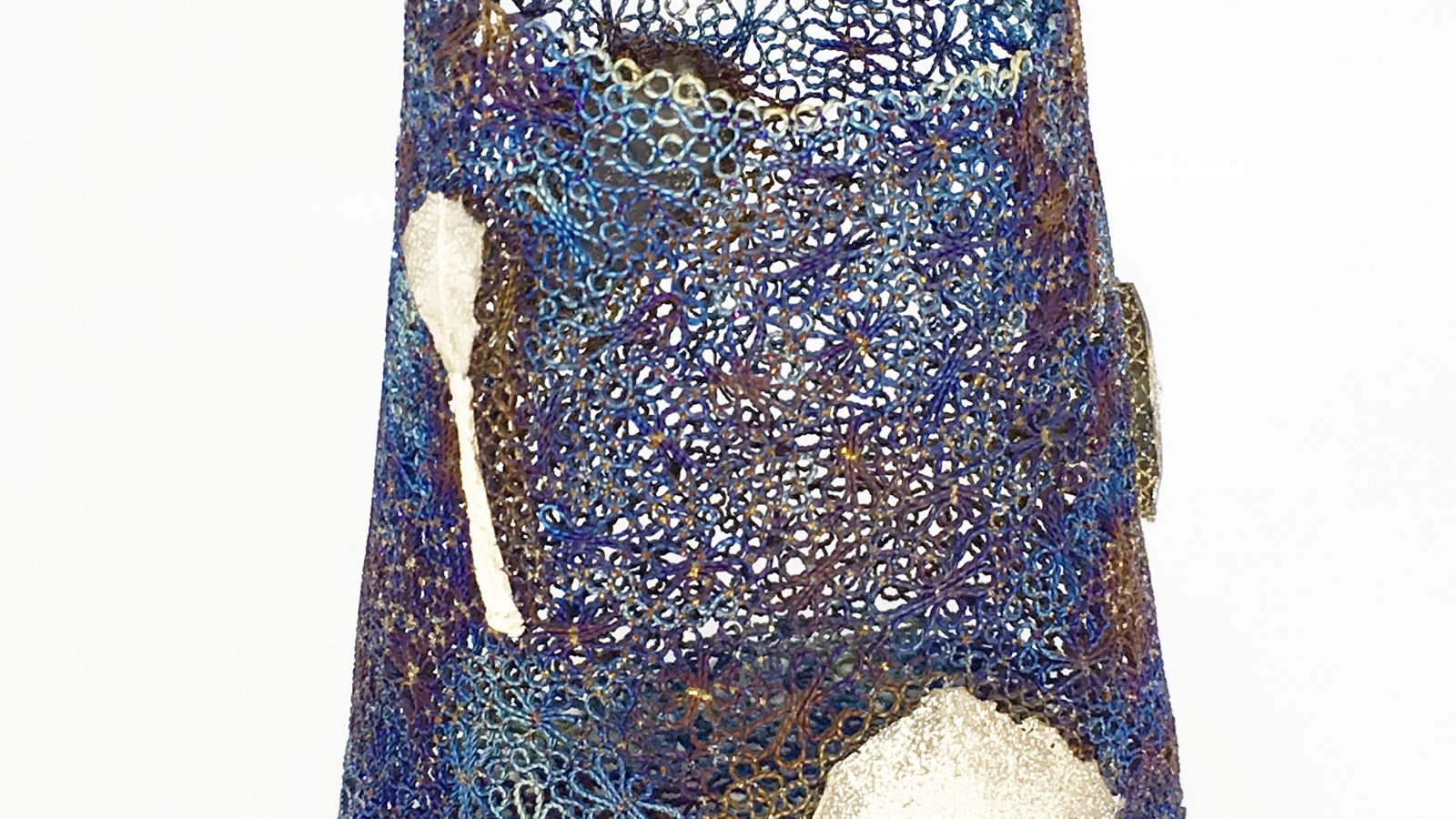 Established

In this vase, Ximena Natanya Briceño explores geographic location, vulnerability and resilience of the environment she is surrounded by in Australia and across the Pacific. Her choice of the materials, titanium and argentium silver enables her to explore colour and resilience by utilising the natural properties of both metals.

Ximena's core career interests lie in the history of art and its nexus with trade in the fine arts, crafts, jewellery and precious metal work developed by different cultures. She grew up in Lima, Peru, where she discovered native artisans and their different techniques. Established in Australia in 2004, she was awarded a PhD in Visual Arts in the Gold and Silversmithing workshop at the Australian National University's School of Art in Canberra in 2011. In 2016, she established her studio Ximena Joyas in Canberra, Australia, and she continues to make, research and collaborate with other artisans and filigree makers of Peru producing small batch series of objects and filigree works creating a transpacific collaboration.

Image: Ximena Natanya Briceno, Al Oeste De... West Of…, 2018. Photo courtesy of the artist.