Prue Venables
Living Treasures: Masters of Australian Craft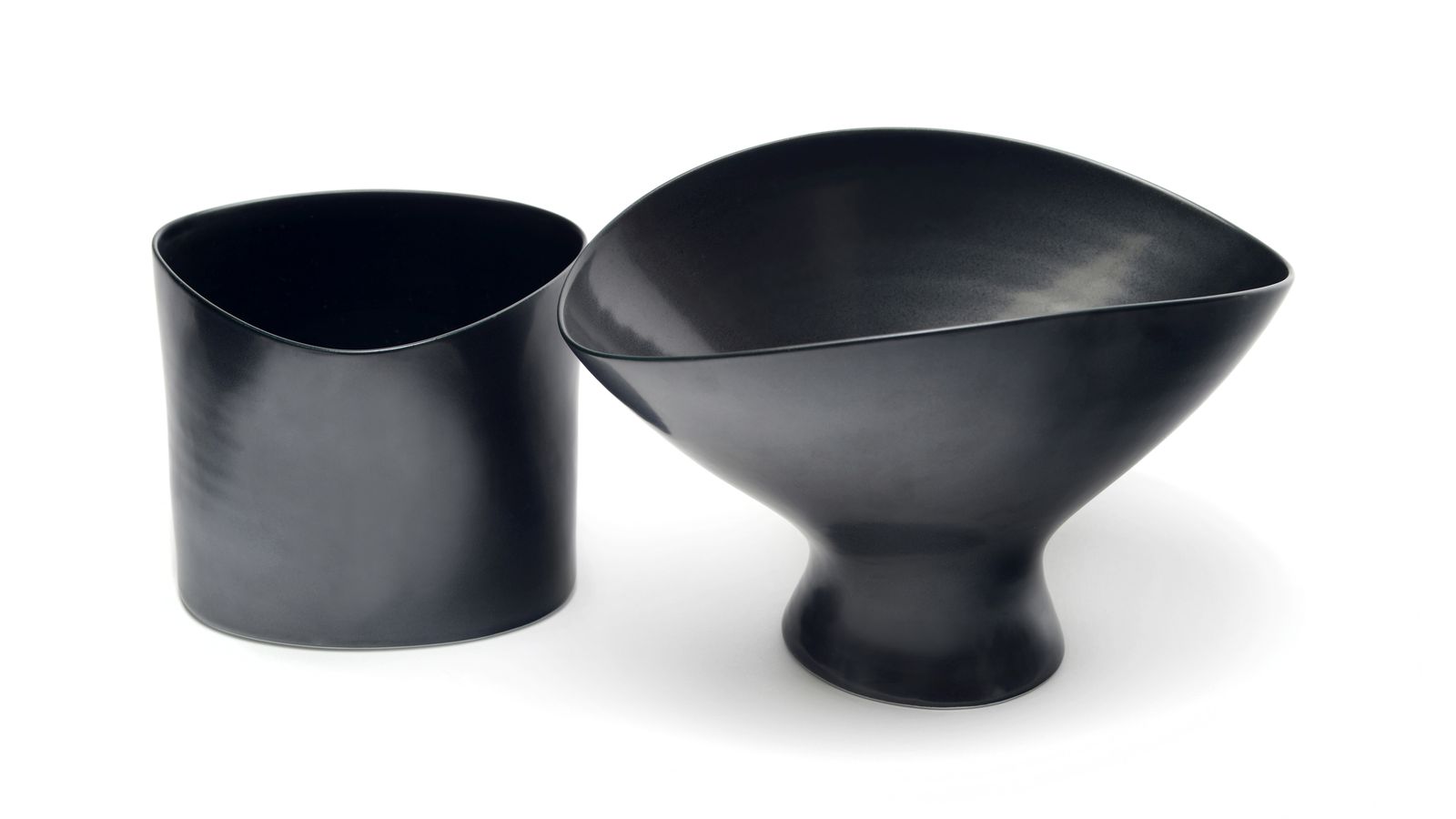 Living Treasures is a series of solo exhibitions honouring eminent Australian craftspeople, celebrating their mastery of skill, their achievements and the unique place they occupy in the national design culture. 
Acclaimed ceramicist Prue Venables is the ninth artist in the Australian Design Centre's series Living Treasures: Masters of Australian Craft. Prue Venables' sculptural artworks possess clarity, luminosity and a quiet beauty.
This work so artfully combines stillness and a sense of risk, of fragility. Sometimes it is a single object — a pierced ladle with a precariously long stem, perhaps, or a scoop with an elegant, daring, ribbon-like handle, that surprises and then calms. Then there are those seemingly arbitrary couplings or slightly perverse groupings that quietly and insistently demand a shift in our perception. Indeed they all were once, in the making process, exceedingly fragile; needing, before and during both bisque and high temperature reduction firing, to be propped up or supported upside down and fired on porcelain trays or setters: carefully, patiently, slowly, surely, crafted. But now, strong, dense, confident, beautiful — to be used, to be held.
I hope you see these pots when the sun is out. They quicken with light, the pale objects are softly luminous and translucent, while the dark aubergines and blacks glow satiny rich, their rims reflecting.
Gwyn Hanssen Pigott
The works in this exhibition explore the significance of everyday objects through multiple sequences of forms in porcelain, with additional elements in metal and wood. The forms are simple and elegant, with a minimal colour palette and create a distinctive visual language.

Living Treasures: Masters of Australian Craft \ Prue Venables is an ADC ON TOUR national touring exhibition opening at fourteen locations across Australia from 2019 to 2022. 
Living Treasures: Masters of Australian Craft | Prue Venables was researched and developed under a Federal Government Visions of Australia research grant and is ADC's major national touring exhibition for 2019 - 2022. The tour is also supported by the Visions of Australia program and Australia Council for the Arts.
Images: Above: Prue Venables, Black triangulated form and Black pedestal bowl, 2019. Photos: Terence Bogue. 
Exhibition Supporters and Partners: