Barbara Rogers
Composition in Red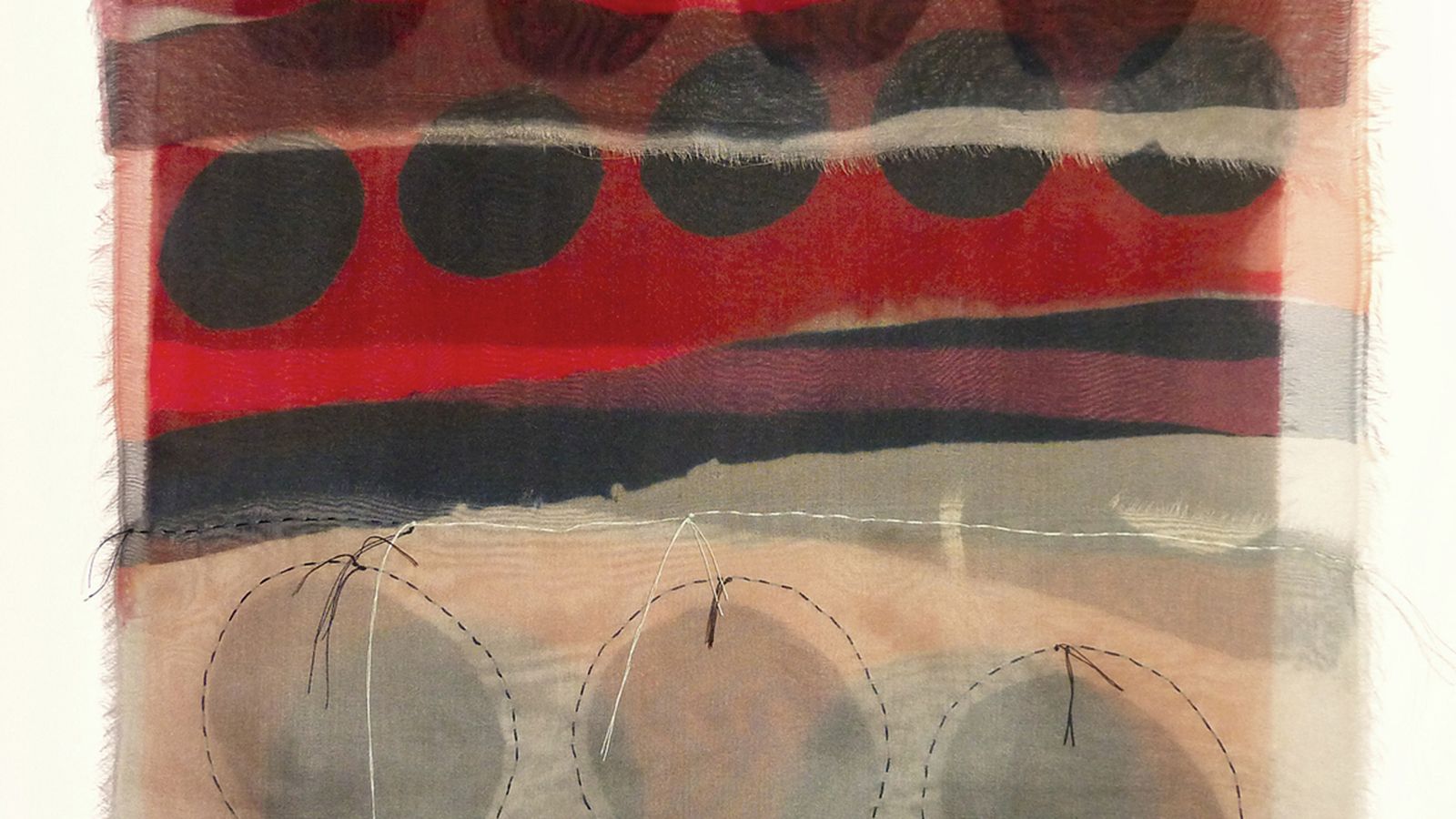 Barbara Rogers works in shibori, an ancient Japanese resist dye technique. Combining various carved-board clamped-resists with other resist shapes, she discharges dyes from the fabrics, then overdyes them in other colours to produce highly complex textiles.
Barbara explores patterns and the patterns are defined by repetitions of colour and form that create a rhythm. She experiments to slightly shift a pattern through its repetition. The ancient technique of shibori has inspired her modern interpretations. 
Barbara trained as a dress designer at the National Art School in Sydney and has worked in the fashion and clothing industry. She was introduced to shibori over 20 years ago by Inga Hunter at a Textile Forum workshop and this has had a profound influence on her work. She has further broadened her knowledge of shibori with research in Japan and the United States.
Barbara has exhibited nationally and internationally, and participated in the last seven shibori symposia. Her work is in public and private collections worldwide.
Image: Barbara Rogers, Composition in Red, 2017, COTA
Materials: silk organza, de-coloured, azoic dyes, silk thread