Blake Griffiths
National Emblem Reconstructed (emroo); hide of diminishing resources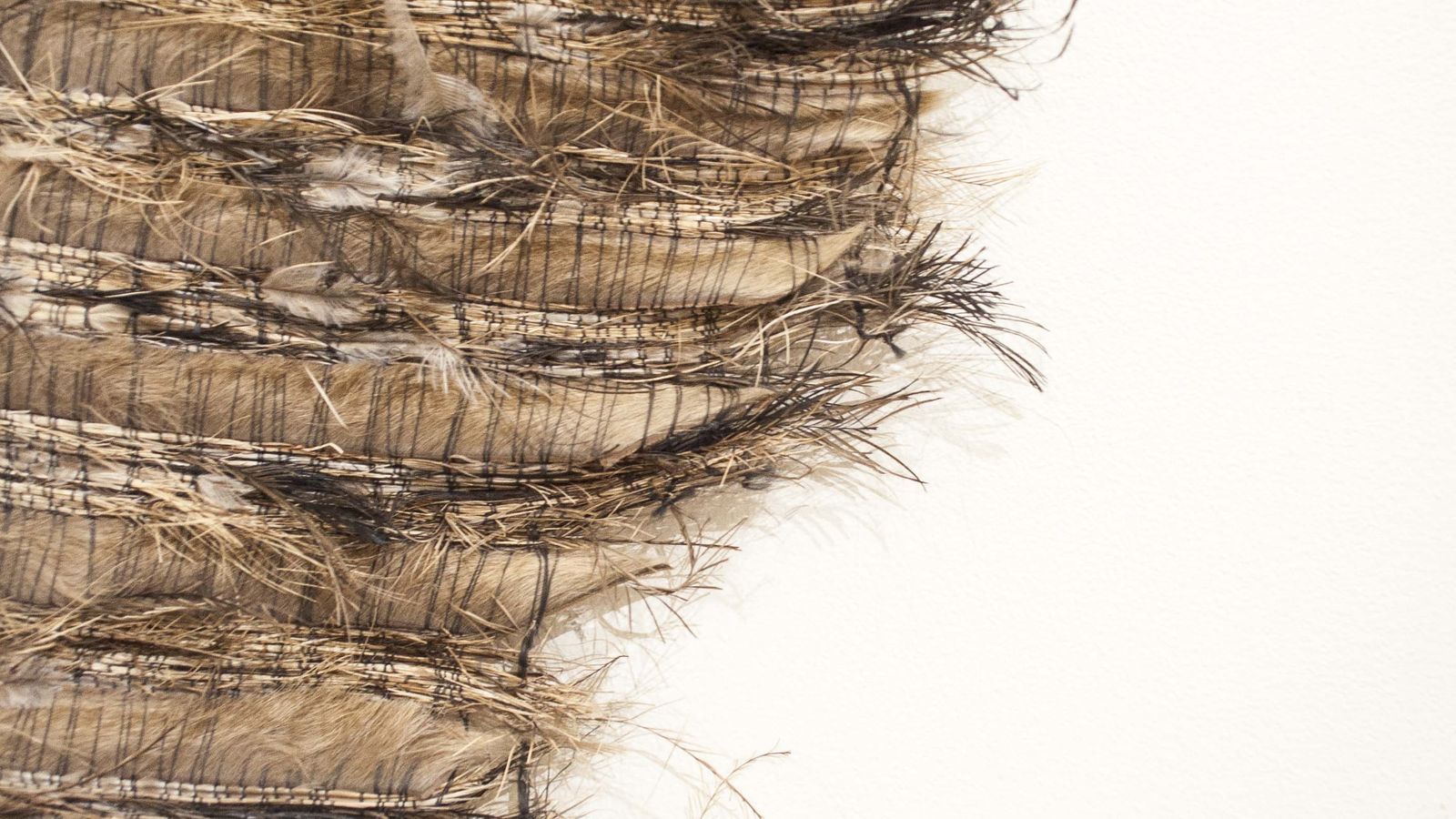 WINNER - Seed Stitch Contemporary Textile Award
Blake Griffiths is a weaver working in regional Australia.
This work is part of an ongoing investigation considering the materiality of our national emblem. Blake questions how this emblem changes once these materials are re-arranged to create a dichotomy between our current social & political climates and the histories and activities that, since the beginning of a great dream, formed this place.
This hide is a direct response to Water NSW's appalling treatment of our native fauna during the construction of the Wentworth to Broken Hill Pipeline. This hide advocates our environmental responsibility in the light of industrial construction as resources become scarce. It acts as a stark reminder of the hundreds of massacred animals brutally killed during this project.
Blake acknowledges:
"The Barkindji mob for the permission to use and gifts of these materials; and for learning me the potential, importance and powerful symbolism they can and do hold."
Image: Blake Griffiths, National Emblem Reconstructed (emroo); hide of diminishing resources, 2018, COTA
Materials: Kangaroo fur, leather, recycled nylon yarn, Emu feathers