Brenda Livermore
Ocean Soul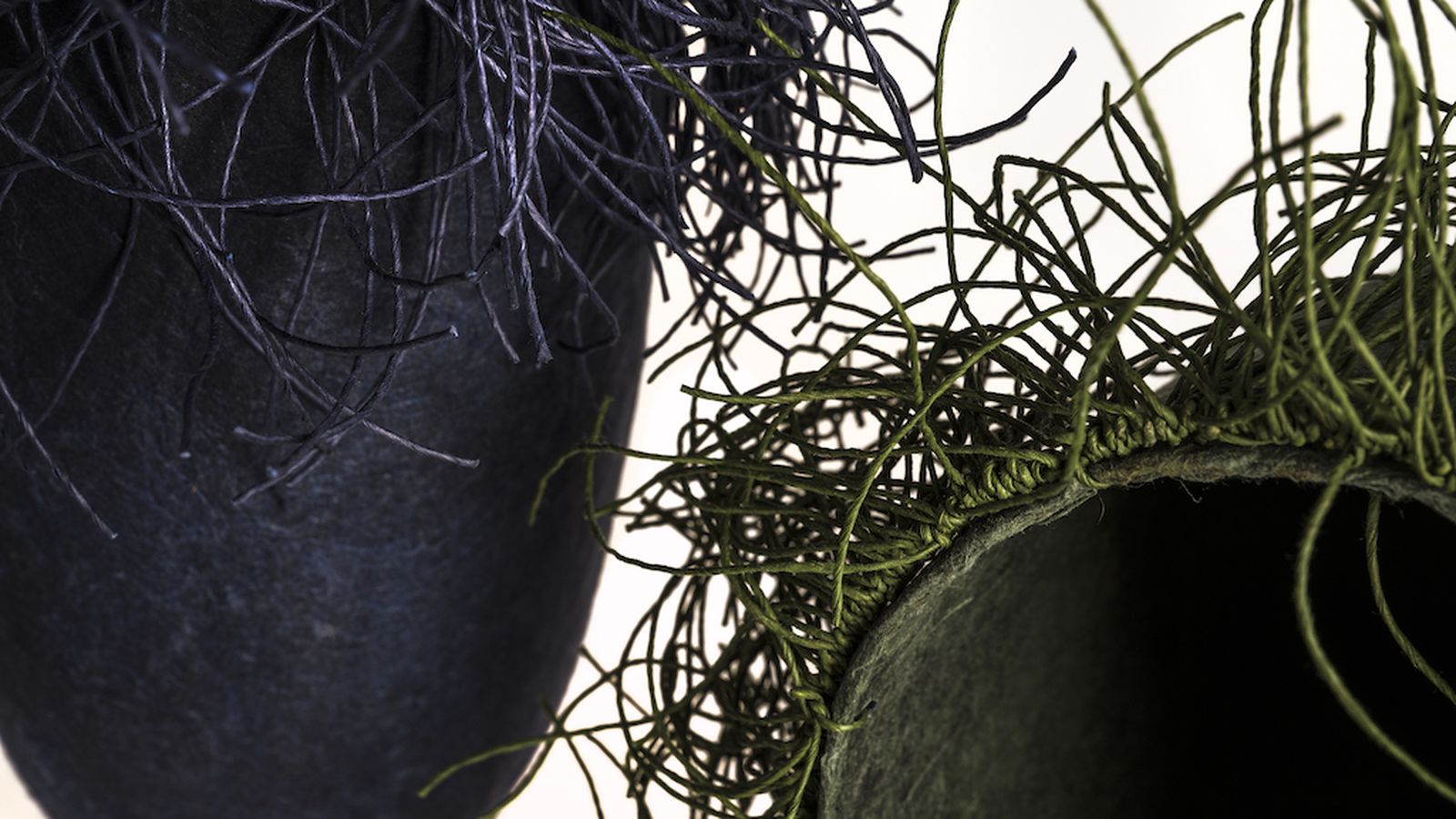 Brenda Livermore works across a wide variety of media and enjoys combining both method and materials. She responds to that seed of inspiration that often catches us unaware and grows in to a work or a series of work. Generally process led, she explores the possibilities as she creates; allowing ideas to both grow and retract to the finish of the work. 
In Ocean Soul she has used cast handmade mulberry paper to create a pair of vessels celebrating the existence of the small one celled organism, the phytoplankton.  Phytoplankton live on the oceans' surface and through the process of photosynthesis release molecular oxygen into the water. They are responsible for fifty percent of the world's oxygen production. Awareness of the phytoplankton emphasises the importance of the health of our oceans.
Brenda works solo, and, with a number of collectives including untethered Fibre Artists, Warringah Printmakers, Basketry NSW and Primrose Paper Artists, exhibiting in local, regional, interstate and international galleries.
She has been a finalist in a number of significant art prizes including North Sydney Art Prize, Northern Beaches Art Prize, Meroogal Art Prize, and Hornsby Art Prize.
Image: Brenda Livermore, Ocean Soul, 2018, photo: Janet Tavener
Materials: cast handmade mulberry paper vessels