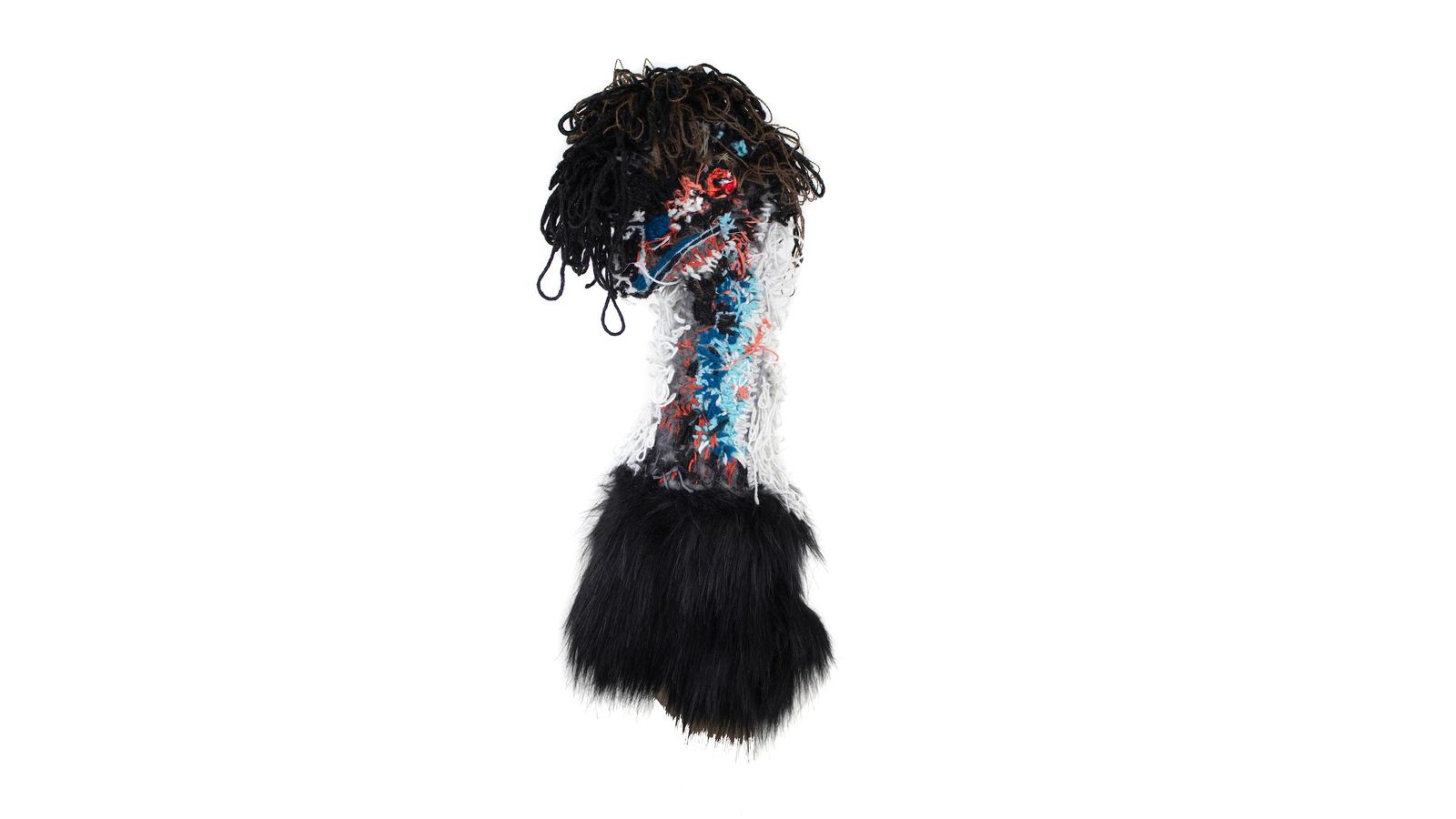 HIGHLY COMMENDED AWARD
Daniel Kim is a painter and textile artist supported by Studio A, a not-for-profit arts company based in Crows Nest that supports the careers of professional artists with intellectual disability.
In an age that glorifies the 'new', Daniel steadfastly paints in the tradition of the Old Masters. He has a profound and innate ability to representationally paint his surroundings. On the canvas, he acts as a magician; seemingly transforming three dimensional lived worlds into two dimensional surfaces.
Comparatively, Daniel's textile work takes on more of a contemporary abstract form. Drawing on painting techniques of layering colour to depict light and shadow, his hand-stitched textile sculptures seem to translate the painted mark as a line of yarn. He loops and stitches colours together to build up a depth reminiscent of a skilled painter.
After selecting his subject matter, Daniel works with a meditative focus. Barely breaking for lunch, he generally completes an artwork in under one day.
Daniel's artworks embody his own sense of presence, joyful focus and steadiness. In 2010, he was selected as a finalist in the Youth Portrait Prize at the National Portrait Gallery in Canberra and, in the same year, completed a portrait of Her Excellency, Governor Marie Bashir.
In early 2012, with the support of an Arts NSW creative development grant, he undertook a ten day mentorship with esteemed artist Greg Warburton (multiple Archibald and Blake prize finalist). With the support of an AMP Future Leaders Award, he continues to work alongside Greg. The two artists paint together fortnightly.
Daniel has since become somewhat of a sought-after portrait artist. John Ajaka (President of NSW Legislative Council) and AMP CEO, Craig Meller sat for him in 2016, and in 2017 he painted the Federal Minister for Disability, Ray Williams.
Whilst Daniel may struggle with some mainstream forms of communication, on the canvas he is fluent. His mother Joy explains,`Daniel is happy when he paints because he can speak through painting.'
Image: Daniel Kim, Emu, 2018, COTA
Materials: felt, yarn, faux fur, hand stitched