Denise Lithgow
Collection of Seed Pods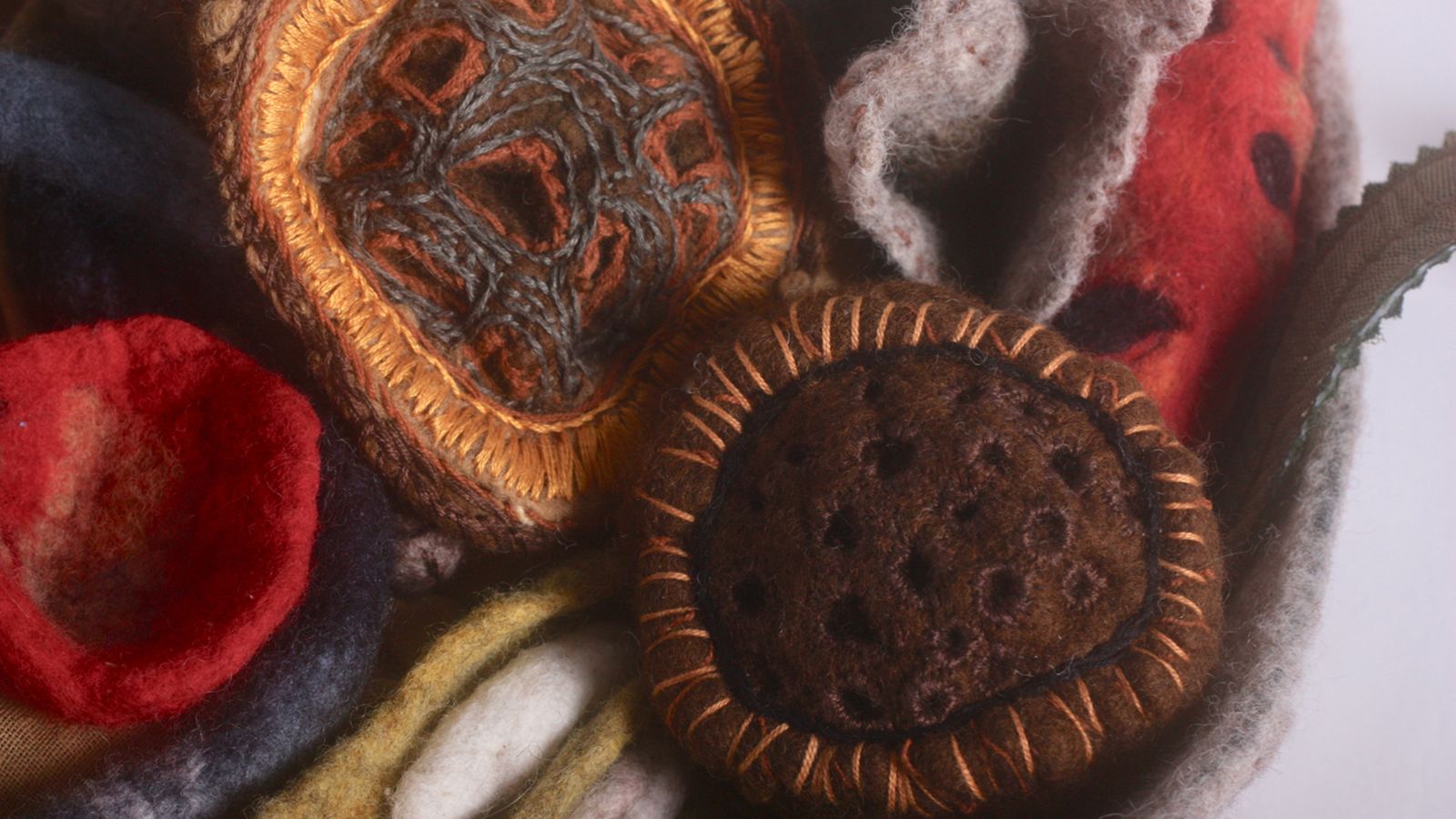 This collection of felted seedpods is a direct response to nature. The idea evolved from actual seedpods, grown in Denise Lithgow's mother's native garden. These seeds give new life to shrubs and trees. 
Denise uses felt as it is an ecologically sustainable textile. She is represented in galleries nationally and internationally and regularly exhibits her textile art and sculpture in solo, group national and international exhibitions and art prizes. She also teaches felt workshops regularly, including workshops at the AGNSW, Portugal and London.
Denise most recently exhibited with the Untethered Fibre Artists, at Tuggeronong Arts Centre, Canberra and in 2018 her sculptures are being exhibited in Chateau de Gizeux, Loire Valley, France, as a finalist in the Buda Contemporary prize, Wangaratta Petite Miniature, Greenway sculpture prize and my 2D machine embroidery pieces are selected for a travelling exhibition throughout Europe and Australia.
Image: Denise Lithgow, Collection of Seedpods, 2018, COTA
Materials: wet felt, merino wool, cross breeds, hand dyed with eucalyptus leaves, mixed yarns, matt varnish