Sairi Yoshizawa
Seemingly Endless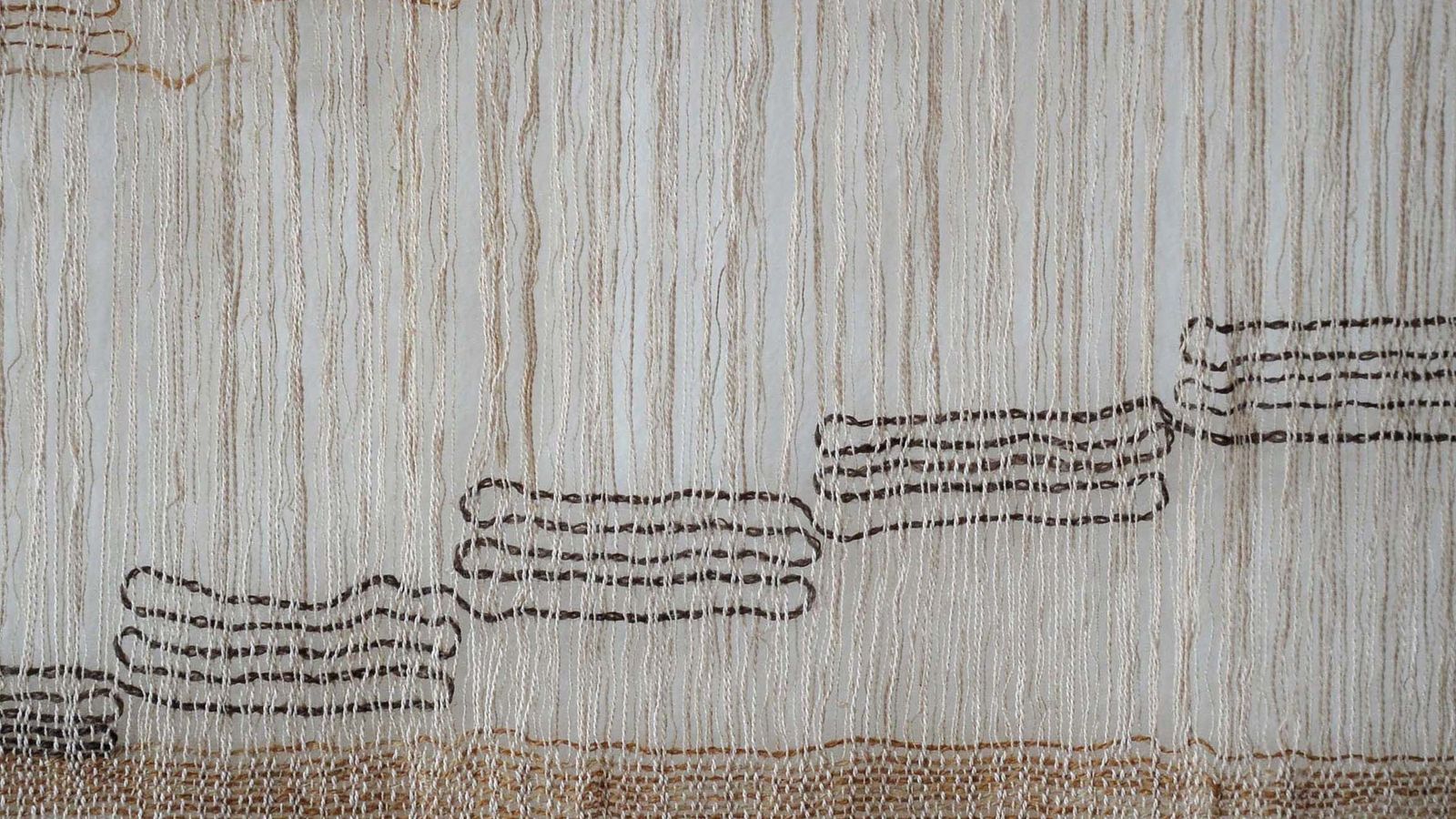 Sairi Yoshizawa's work reflects her interest in the eternal discovery of colours in landscapes.
Seemingly Endless, is first woven with pre-mordant (unfixed), dyed threads and looks initally like plain white woven fabric. However, after the fabric is dyed in one bath the monotonous landscape appears. The process is like searching for and recording nuance of colours and patterns in the landscape. Or more simply, it depicts the effects of the passing of time.
The processes are used as a metaphoric representation. The material becomes a being, absorbing the substances in the environment, exploring the inner surface of truth and it's sense of belonging.  
Image: Sairi Yoshizawa, Seemingly Endless, 2018, COTA
Materials: cotton and wool