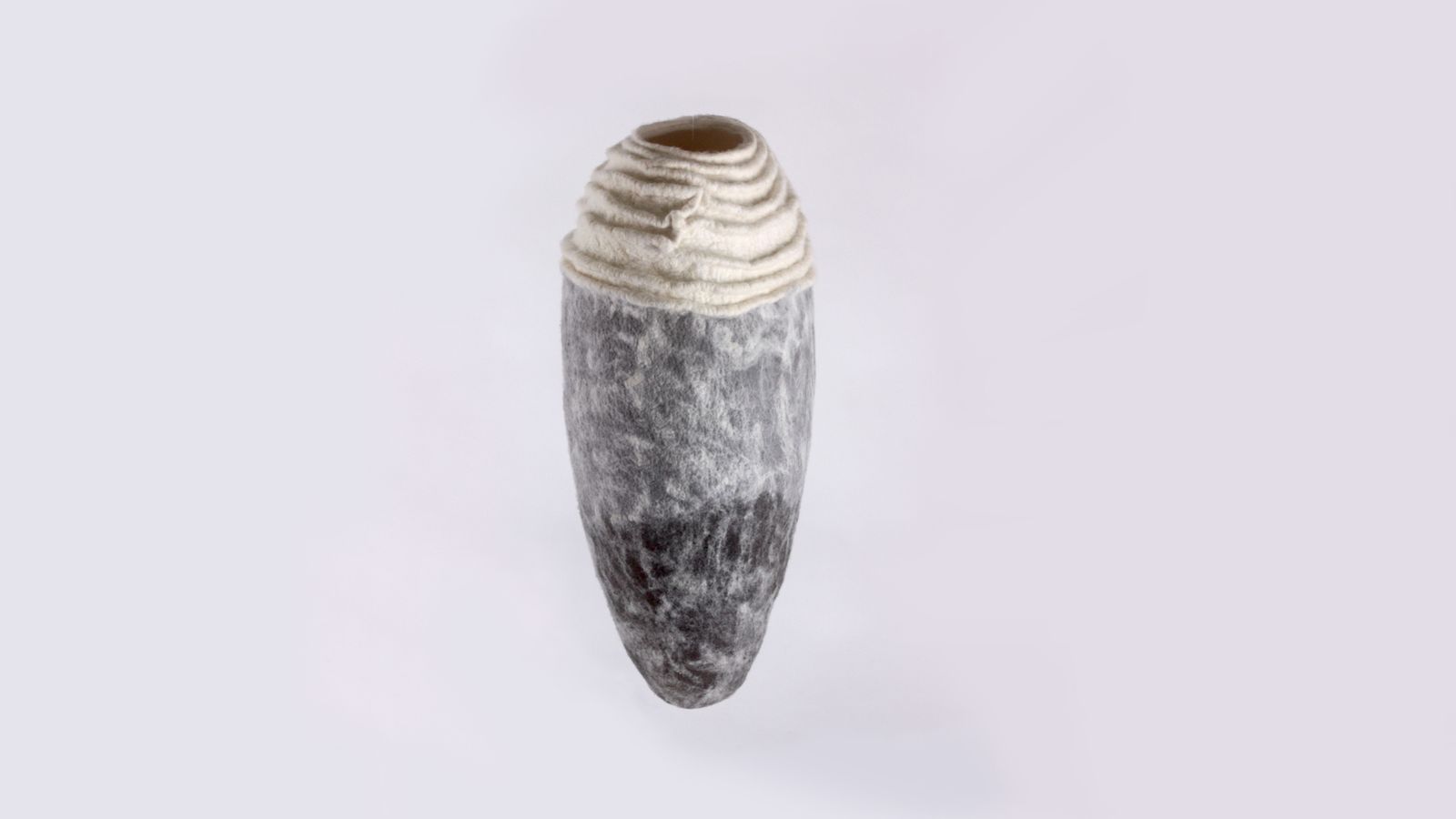 Cocoon embodies a safe place, a resting place and an isolated place of security.
Having recently worked on a series themed around cocoons, it is evident that it is the symbolism objects present which fascinates Denise in her practice. As a natural process, it is through the cocoon's transformation that life begins. The larva hibernates within the cocoon and emerges as a butterfly or moth, which can be related to humanity - transforming from the limitations of youth into an adventurous adult life.
The cocoons structure of wrapped silk is not dissimilar to the process of layering wool when felting 3D objects. Using natural coloured merino wool on the inside of the work, the outer layers are overlayed with grey and white tones. The ridges have been handstitched in position then felted, adding texture to the work.
Denise Lithgow is a textile artist, creating 2D & 3D felt objects. Growing up on a sheep property in South Australia has inspired her love of working with Merino Wool. She has exhibited her work widely in Australia and Internationally, with works selected for the biannual, World of Threads exhibition in Canada, Biennial Exhibition of Contemporary Mini Textile Art, Ukraine, and was a recent finalist in the Australian Textile Art Awards.
Image: Denise Lithgow, Cocoon, 2020 Photo: Peter Griffen