Gabrielle Mordy
4th January 2020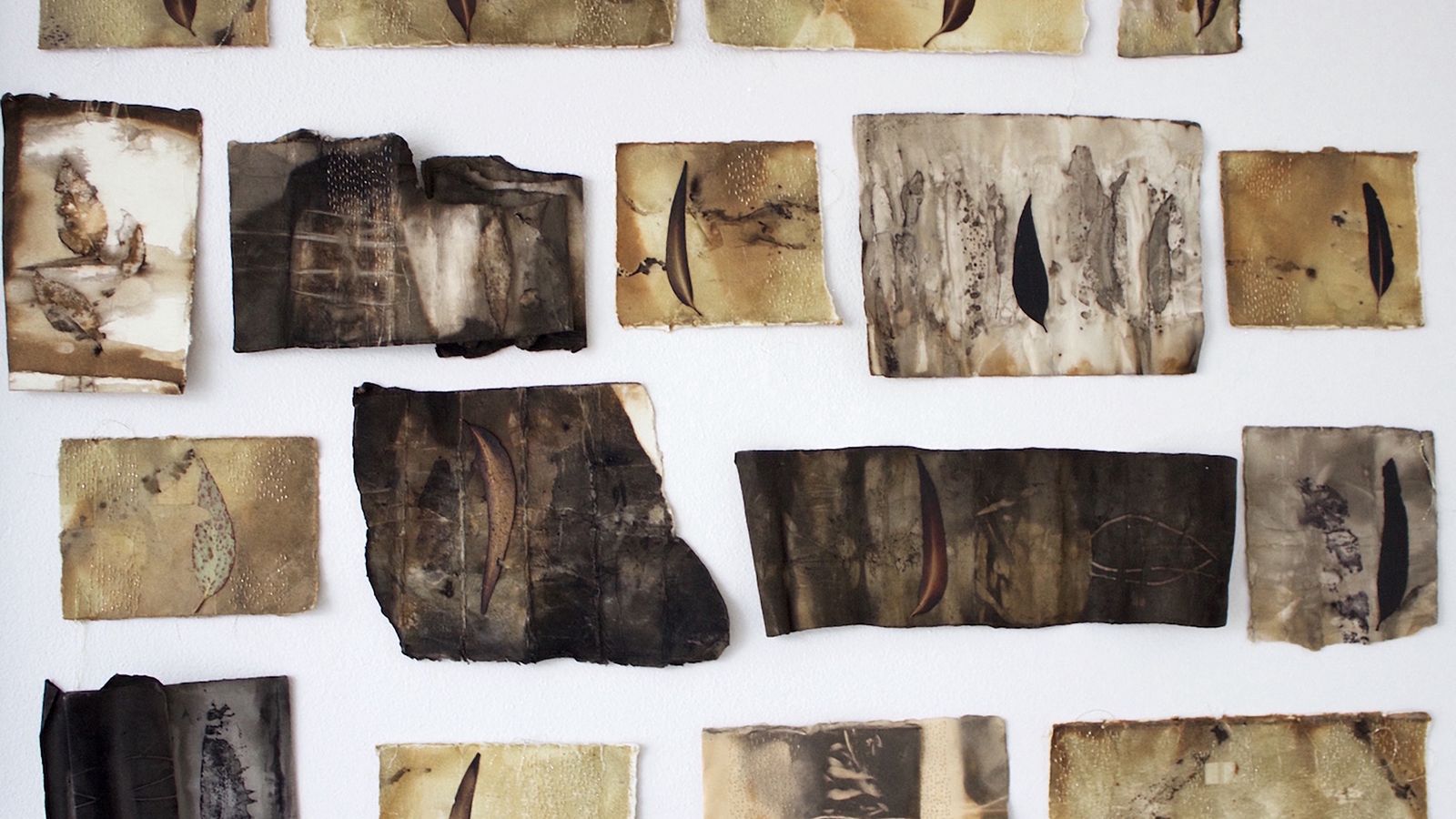 "On 4 January 2020 I fled with my father as a bushfire reached his home on the edge of Morton National Park, Bundanoon, NSW."
Crucially these works are odes of love – written with plant dye, stitch and flames – to the bush Gabrielle has walked in for decades.
This work was created by naturally dying paper using leaves collected from the Morton National Park prior to the fire and embellished by the disturbingly beautiful burnt leaves collected directly after. The burn is etched into the leaves and in contrast to delicate metallic hand stitching. The work is a record of trauma, survival, complex feelings and the beauty and transformation inherent in the process.
Gabrielle Mordy is an artist based in Sydney. She is a passionate advocate for the rights of all people to access the arts and leads the Studio A arts enterprise, creating professional pathways for artists with intellectual disabilities. Gabrielle has a Masters in Fine Art (research) with the support of an Australian Postgraduate Award. She is undertaking international research with the support of a Churchill Fellowship and an Australia Council Career Development Award.
Image: Gabrielle Mordy, 4th January 2020, 2020 Photo: TBC