Jane Theau
La Grande Âme Arrondie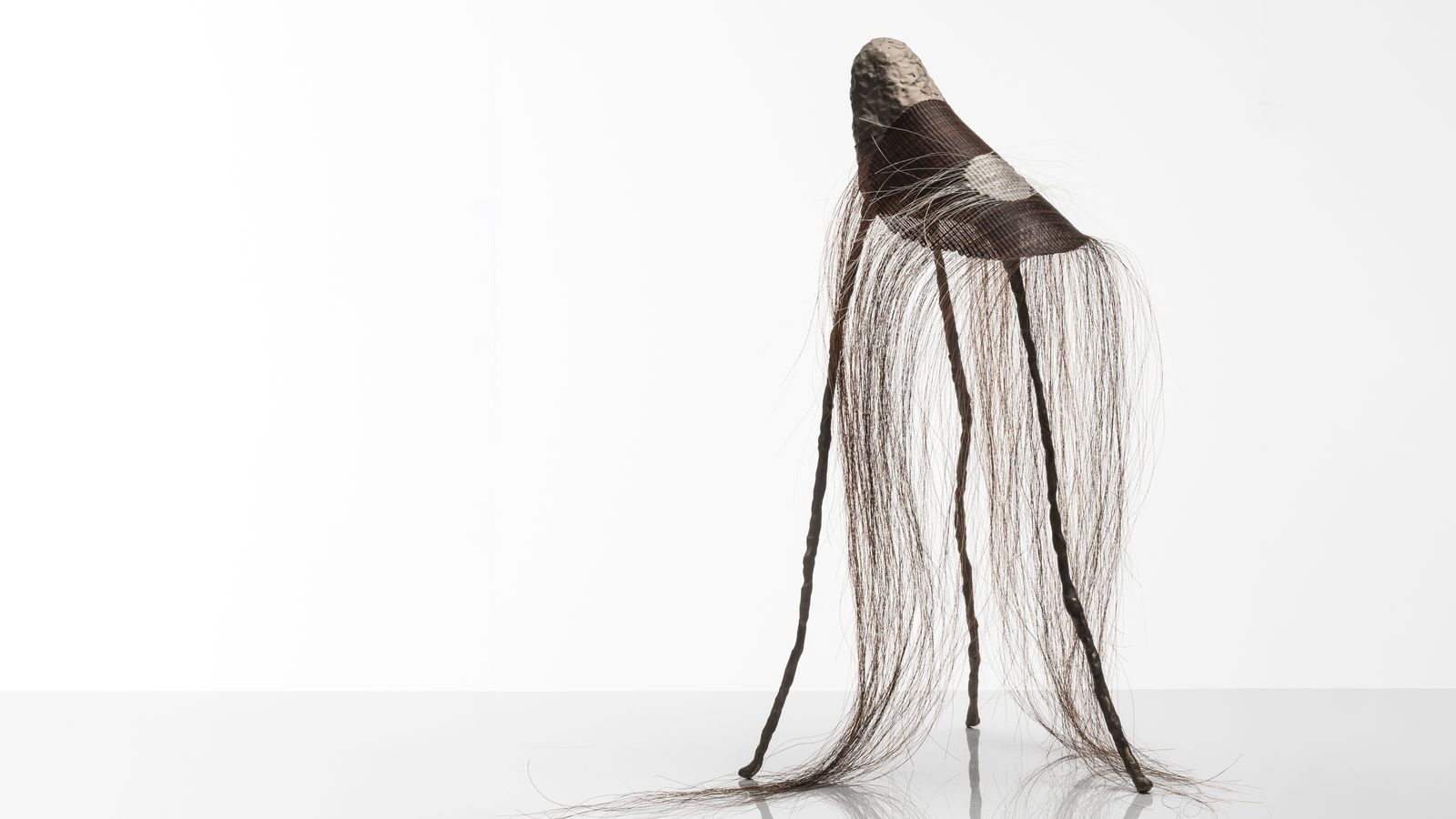 La Grande Âme Arrondie challenges the hierarchy of material worth and is an exploration of tactility and form.
Textiles are supremely tactile objects which is why, they are increasingly prevalent as an art medium in this era of digital disembodiment. 
Comprised of woven horsehair, a product of the organ of touch, a fringed form whose purpose is to evoke touch is the hero element in this work. Made using the ancient technique of tapestry, albeit using the unconventional fibre of horsehair. Serving merely as a plinth to display the fringed fabric is a bronze specimen, bronze has for centuries been considered a more worthy art medium than textiles, here it is subverted.
Jane Théau is an artist who creates sculpture, textile and video art. Jane has a Master of Art from COFA, University of NSW, a Master of International Affairs from Columbia University and a Bachelor of Applied Science from the University of Technology, Sydney.  She will complete a PhD on this research at ANU in 2020. Jane is currently investigating the tactility of textiles and its role in the renaissance of textiles as an art medium. 
Her practice encompasses installations of life-sized lace drawings, bronze sculpture, and video, and the extension of these works into the performance space in collaboration with dancers, puppeteers and musicians. Her curatorial projects include the exhibitions Y Fibre, and the series of performance art events, Art That Moves.
Image: Jane Théau, La Grande  Âme Arrondiel, 2020 Photo: Greg Piper