Carolyn Cabena
Oneself, 2020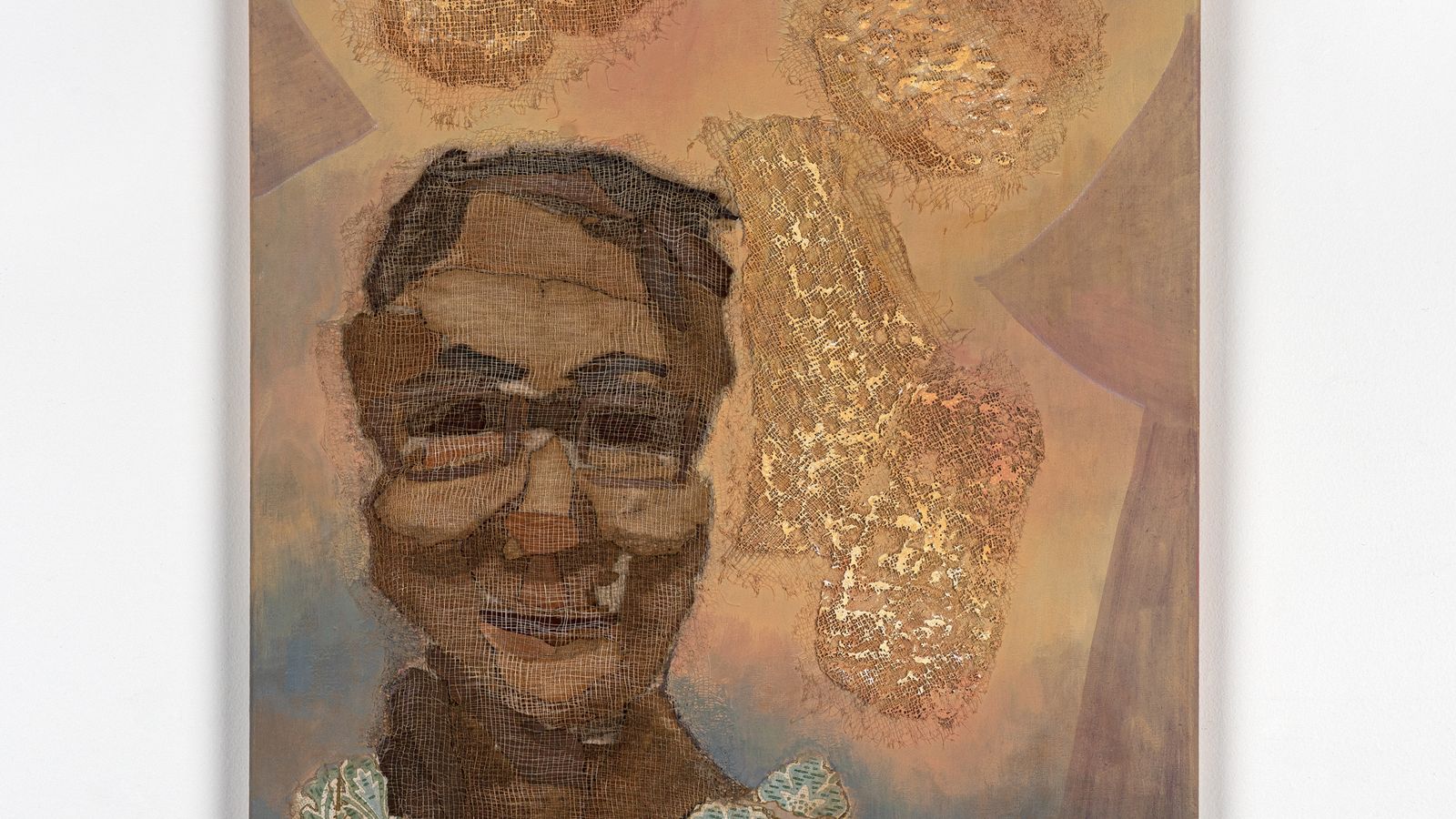 Oneself, 2020
Materials and techniques: Bark, gauze, devore velvet, recycled wallpaper, acrylic paint, collage
(h) 700 x (w) 500 mm
NFS
I needed to analyse why I would make a portrait in bark and how it would convey my interests and passions. It is an ongoing desire to simplify an image down to the most basic shapes and tones whether it be textile or art related. I am drawn to opposites or the dichotomy of two techniques or objects in a work.
A stiff caricature of bark, wearing a decorative neckline of collaged recycled wallpaper would seem to be opposites. This portrait surrounded, with free floating shapes of devore velvet with the hint of pattern shapes sums up who I am.
About Carolyn
Initially a graphic designer, Carolyn's art practice combines a knowledge of textile dyes and techniques with design elements. Using these skills, she creates contemporary works. Referencing a photograph or image which could be a vast landscape or something more intimate, Carolyn relates this to her memories and experiences. Deconstructing and reassembling, Carolyn works with fibre, dyes, stitch and other mixed media with the aim to engage others in her journey.
Learn more about Carolyn here
Image: Carolyn Cabena, Oneself, 2020. Photo: Janet Tavener.