Judith Wilson
Bloodlines, 2020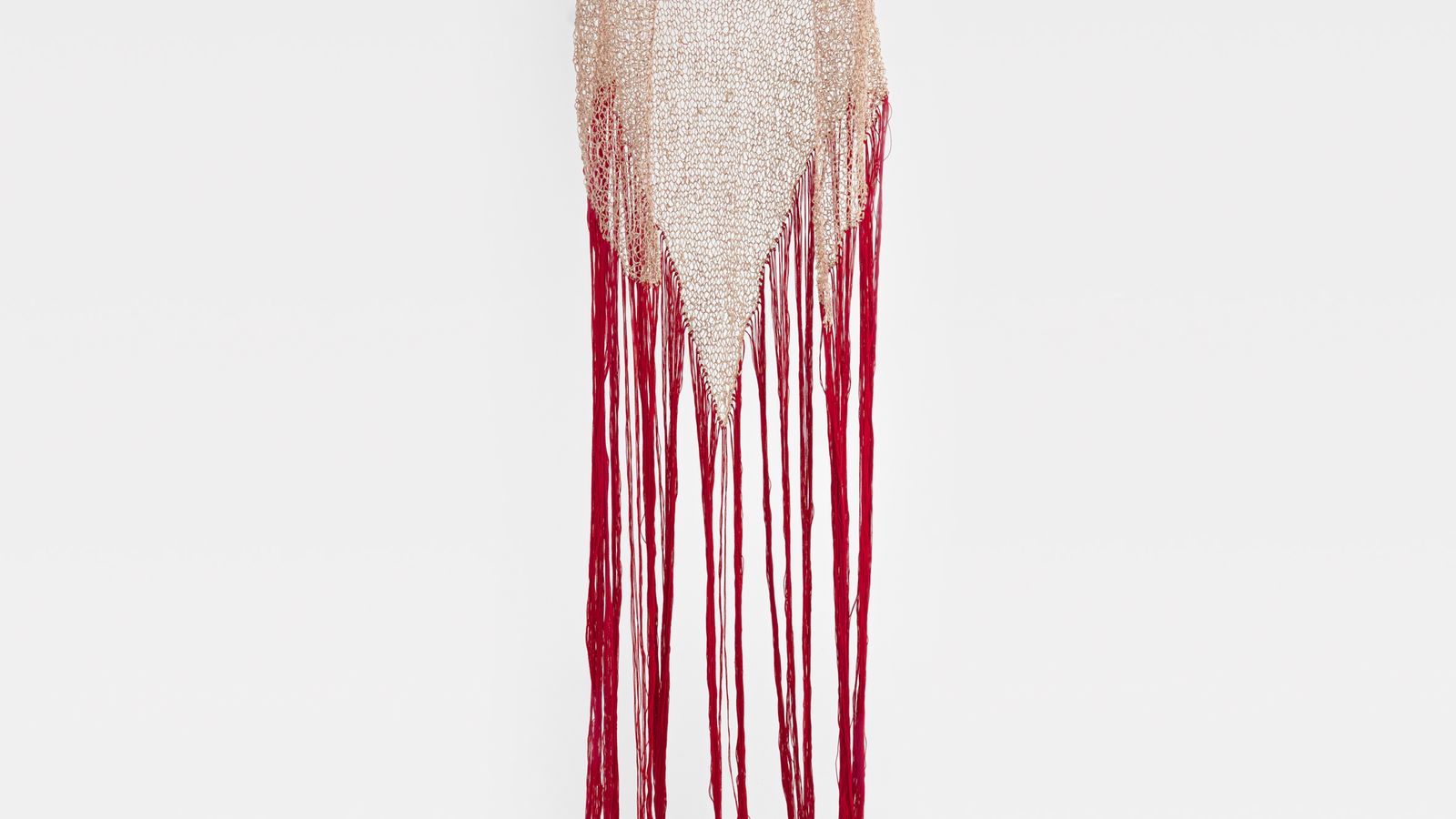 Bloodlines, 2020
Materials and techniques: Asian paper, ink and cotton yarn, hand-spinning, writing, knitting and fringing
1500 x 4500mm
$1,500
Even though each one of us is unique, we have a genetic signature that clearly connects us to our ancestors. Each mother contributes 50% of her DNA to her daughters. My mother's story is contained in the paper yarn that partly enfolds me, contributing to and joining with my story.
About Judith
Judith's approach to her art is underpinned by three main points of interest; living a healthy life, spirituality and a moral obligation to leave the planet a good place for the children.
The natural order of things, the cycles of life are Judith's subject matter and she examines nature at a microscopic level, through the lens of personal experience. In recent years Judith has found herself returning to her roots in sewing and crafting to express life experiences, adopting thread as a metaphor for life's journey and the form of the cell as metaphor for life.
Working with a range of media, from fibre, photography, printmaking and paint but predominately with paper and recycled materials, Judith uses traditional handcrafting techniques of felting, stitching, spinning, knitting, weaving and paper-making. The element of time is central to Judith's work. Using repetitive processes and patterns creates space that can help change my relationship to time, allowing her to slow down and focus on the present.
Find out more about Judith here or instagram.

Image: Judith Wilson, Bloodlines, 2020. Photo: Janet Tavener.