Kirry Toose
Null & Void, 2020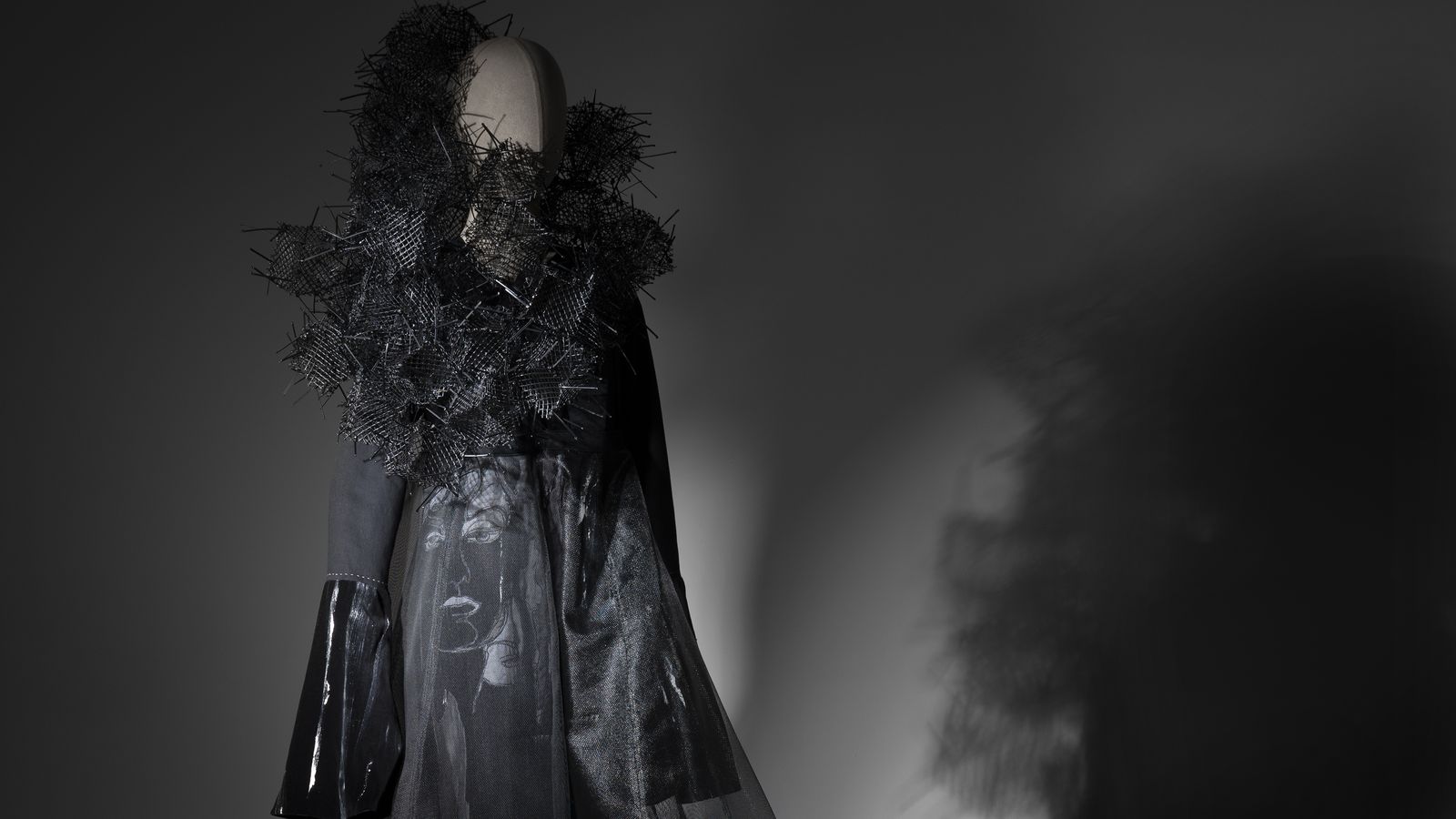 Null & Void, 2020
Materials and techniques: Flyscreen, gutterguard, cable ties, cotton drill, velveteen, wool, polyester, paint, applique, embroidery
(h) 1600 x (w) 1200 x (d) 1200mm
$4,500

...' of no consequence, effect, or value; insignificant. Amounting to nothing; absent or nonexistent: a null result'...

Null & Void 'discusses' and reflects the relevance of one's signature, through the concept of mark-making, perception and structure within the choice of an art-practice primarily designed to be worn (albeit through the exploration of non-traditional materials) and the ensuing challenge in keeping one's identity as a textile artist within the context of 'tribe', galleries and as an art-form.
Using the choice of fabrics and construction to reference the dilemma – creating compartments, transparent and the opaque, and breaking down tailoring traditions into long-established 'art' elements, in focussing on the accepted fundamentals - tone, movement, space, light, form, realism into the wearable - is a way to restore a modicum of control and the belief in my ability to articulate my 'signature'.
About Kirry
There is always a question mark as to where wearable art sits in the traditional exhibition/art area. Kirry tries to define herself on her own terms in this art genre.
Kirry's longstanding educational and practical undertaking in art wear, and subsequent installation work are optimistic in their intent and essence. The goal is towards breaking down the perceived barriers of fibre and using the body as an integral part of the installation.
Kirry's work is often a reflection of a singular, changing theme that speaks to the female ideology, working at the intersection of art and design. The theme or title is the starting point, collecting, collating and creating. Her trademark is the attention to the detail, the constant challenge in this chosen artpractice, both in design and technical abilities, identifies her and the evolution of her personal skills.
Explore more of Kirry's work here
Image: Kirry Toose, Null & Void, 2020. Photo: Janet Tavener.