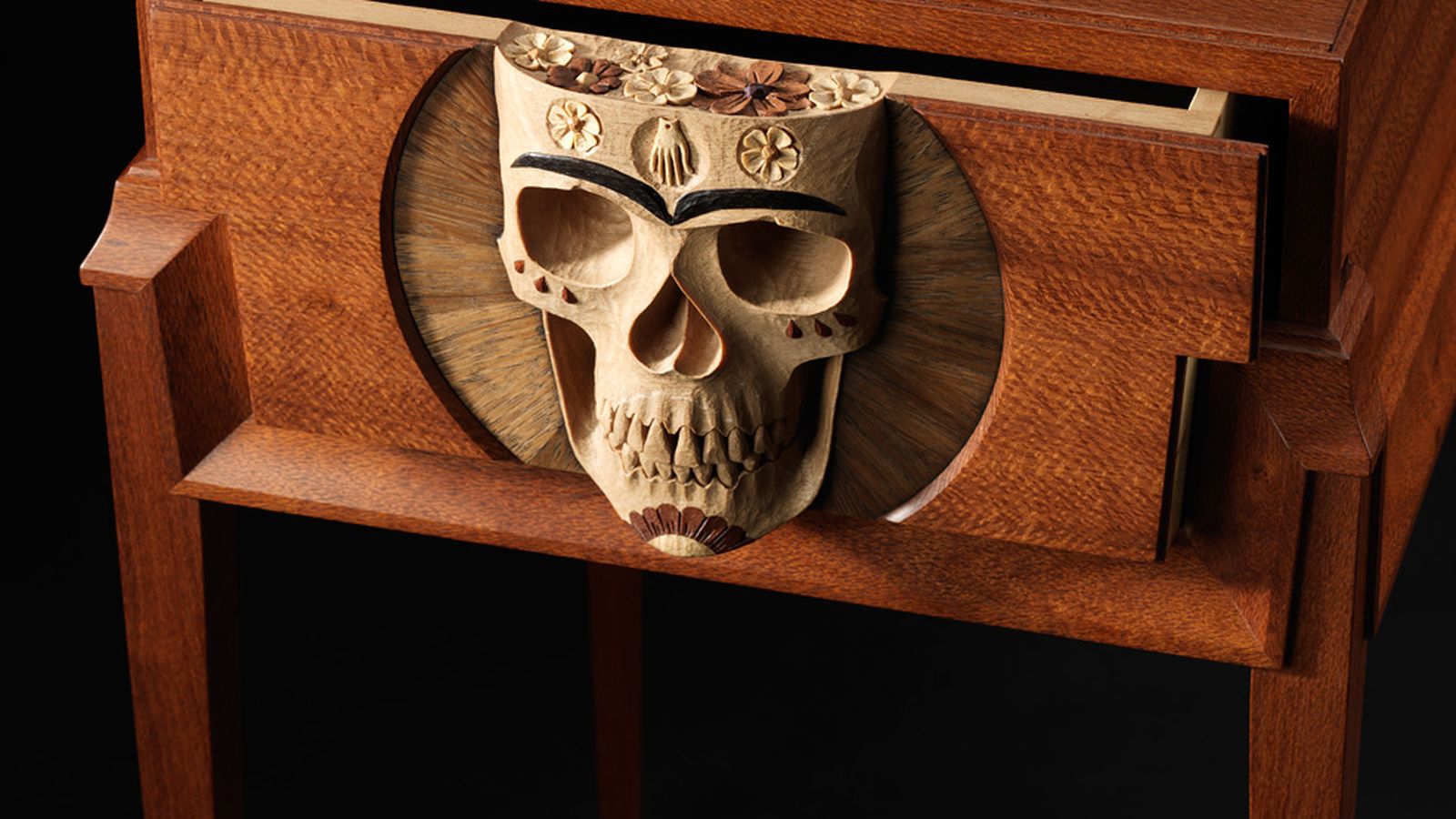 Frida Día de los Muertos was sparked by images of the decorative calaveras, or skulls, from Día de los Muertos (the Mexican Day of the Dead festival). The use of calaveras in tattoos was Adrian Potter's entry point to the wonders of Día de los Muertos and continued his body of work inspired by tattoos. In a recent interview, Adrian described how the Tattoo series began with his neighbours: 'They were heavily tattooed and also had friends who were tattooists. Before I met them I saw tattoos as being relatively ugly—I didn't realise they could be incredibly beautiful.'
A celebratory holiday, Día de los Muertos is a visually-rich entry point where ancestors are said to come back to earth for a party, altars are constructed in people's homes, and marigolds are the traditional flower.
Adrian describes himself as 'a conceptual artist and product designer who makes work that most often happens to take the form of furniture'. His work cuts across craft, design, sculpture and conceptual art. His practice poses questions about what furniture—and works of art—can be?
A meticulous craftsman with a background in mechanical engineering, Adrian began making furniture after producing a series of guitars. He went on to study under George Ingham in the Wood Workshop at Canberra School of Art.
Frida Día de los Muertos, 2012
Beefwood, white beech, black bean, cudgerie, silver ash, she-teak, New South Wales rosewood, red cedar
685 x 370 x 440mm
$8,800
Image top: Adrian Potter, Frida Día de los Muertos, 2012 Photo: Grant Hancock