Thirston Morris / David Mac Laren OAM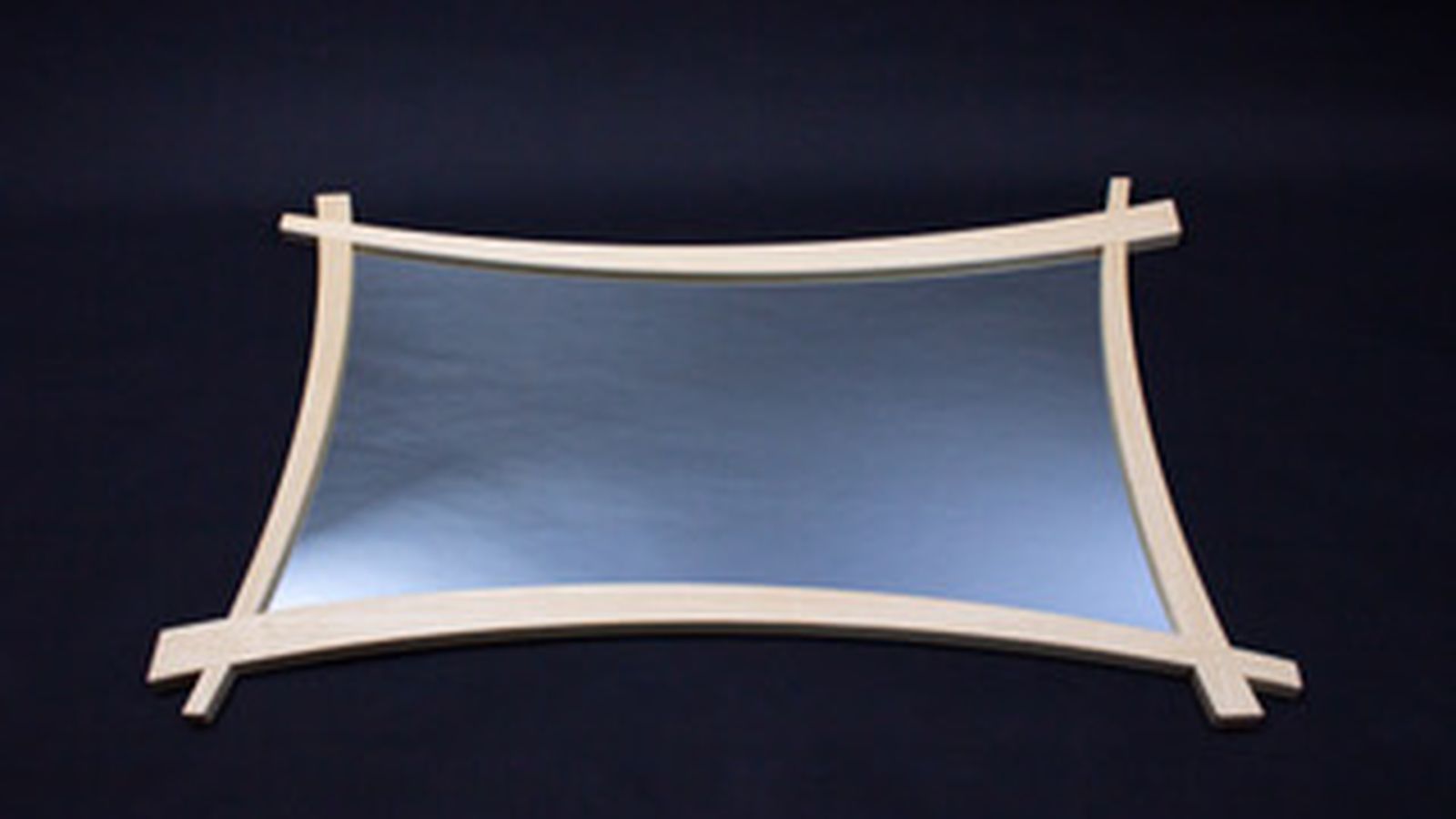 Reflections Opus One and Two are a collaboration with David Mac Laren, representing Thirston's CNC milling skills, incorporating a simple universal hanging system using David's concept design.
From his workshop in Nowra, Thirston Morris makes commissioned furniture for clients and small production pieces for galleries. He has commented that 'the furniture I really love to make, explores contradictions, opposites, misdirection and surprise, whether this is achieved through textures, shapes, function or just perception.
Originally from South Africa, Thirston' father was a master craftsman and introduced him to the beauty of handmade furniture at an early age. Following a move to the United Kingdom, Thirston studied and, in 2004, was awarded two City and Guilds qualifications from London Metropolitan University in hand crafted cabinet making and wood machining. He has been making furniture ever since.
Reflections Opus One, 2021
Jarrah, mirror, plywood
1015 x 680mm
$1,143
Reflections Opus Two, 2021
New Guinea rosewood, mirror, plywood
800 x 535mm
$1,000
Image top: Thirston Morris, Process image. Photo: Courtesy of the artist