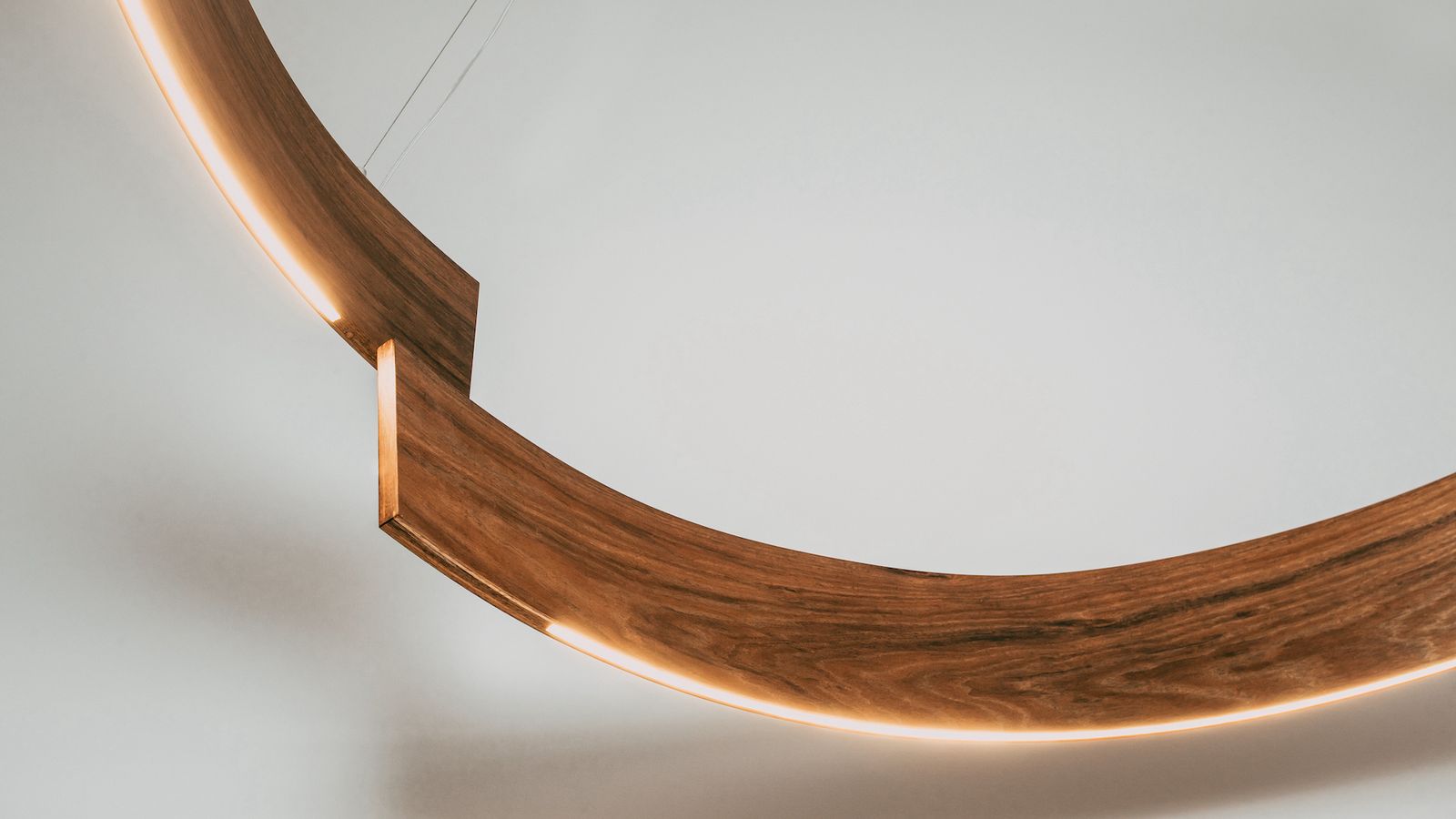 These pieces showcase the diverse skillset professional woodworkers, in design, production and workmanship. The Sullivan is handcrafted using traditional joinery – hand-cut dovetails are featured in both carcass and drawer construction while The Halo light allowed Warwick to be more free flowing and expansive with design ideas.
Both pieces required careful design and appropriate timber selection and, most importantly for Warwick, 'they are built to last as the ultimate display of respect to this very precious material.'
Warwick Jones is a designer/maker with a philosophy to make crisp and considered pieces that in his words, 'embody the eternal beauty of fallen timber giants'. He blends the art of traditional craftmanship with modern techniques to produce thoughtful pieces to last across generations.

The Sullivan Whiskey Cabinet, 2021
Tasmanian blackwood, treated bronze wire mesh, ebony
1130 x 600 x 320mm
$8,800
The Halo, 2021
Tasmanian blackwood, LED lighting
90 x 18 x 1600mm diameter
$7,590
Image top: Warwick Jones, The Halo, detail, 2021 Photo: Carmen Glenn Photography