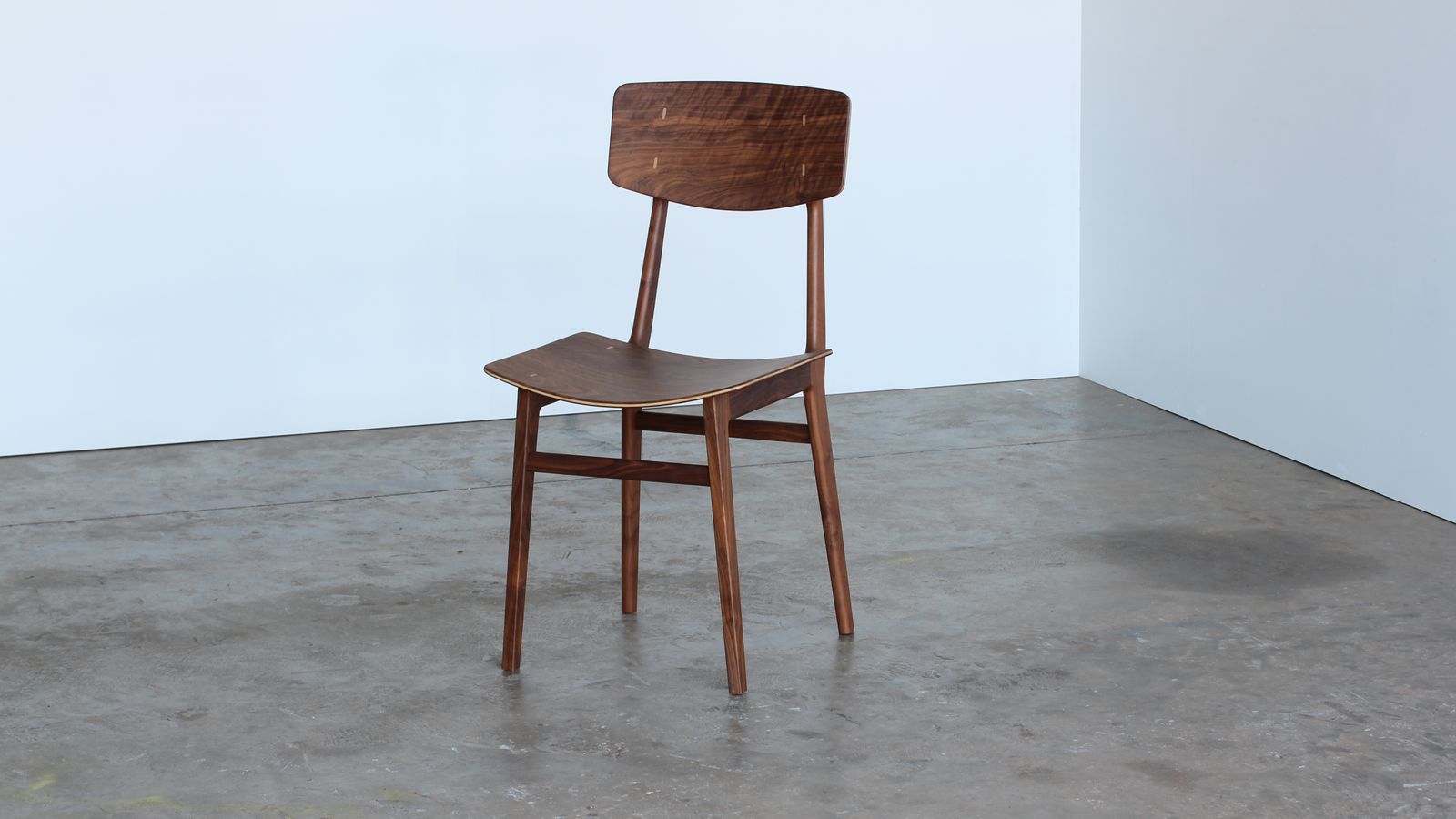 Dining Chair No. 1, 2018
Winner: UNSW Art and Design Award for Emerging Design
After making multiple prototypes, Daniel created Dining Chair No.1, a design that is comfortable, functional and beautiful. His intention was to design a piece demonstrating his joinery skills. The chair has no fixings and uses only joinery in its construction. It is made from hard woods that are sourced from sustainable forestry. The design of the frame is made so that it can be patterned and reproduced easily. The seat and back are made using bent lamination which is created in a form that can be reused. Much like the frame, patterns have been used to make the seat and back.
Currently handmade, the chairs are created in small volume. A higher volume could be easily reproduced, due to the simplicity of the design. 
Image: Dining Chair No.1, 2018, walnut and ash. Photo: courtesy of the artist.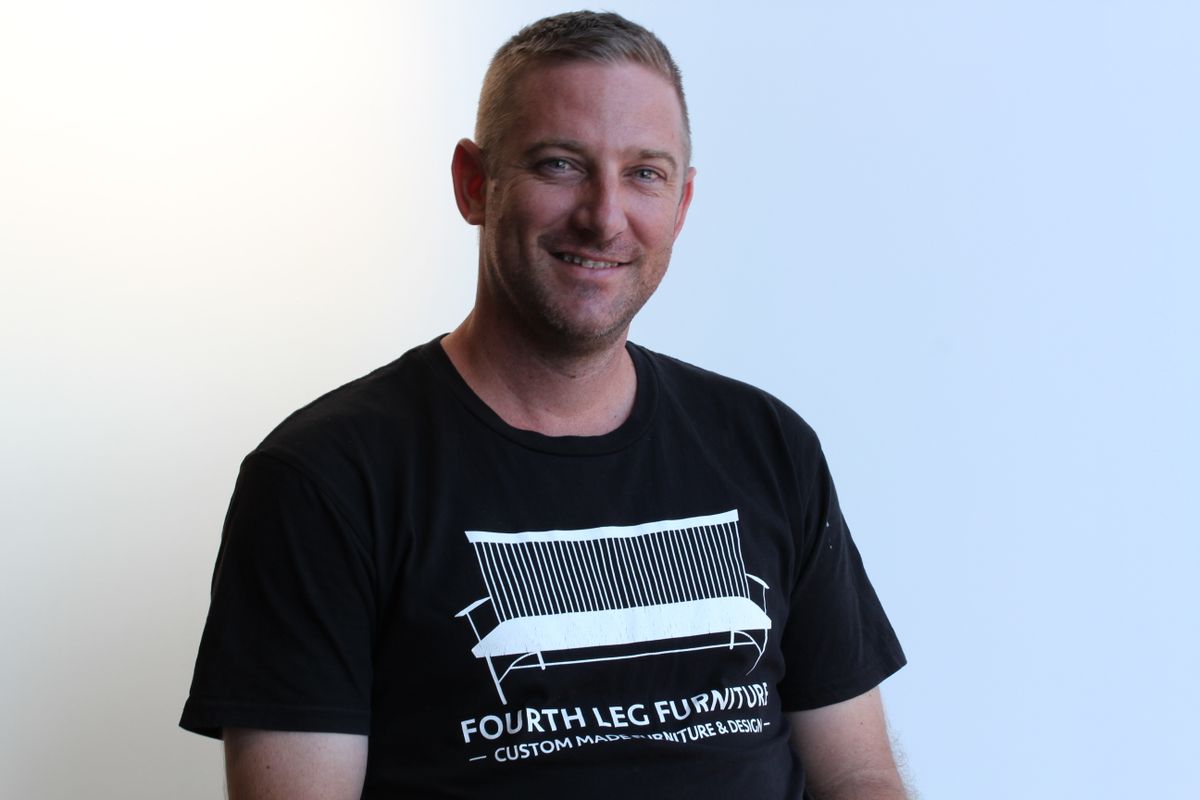 Daniel Gunston
Daniel Gunston started his career as an apprentice boat builder before moving on to a carpenter/joiner apprenticeship. With over 14 years of experience in the construction industry, Daniel has developed a high level of skill and has meticulous attention to detail. Recently, Daniel decided to move out of the construction industry to peruse his true passion, designing and making furniture.
His company, Fourth Leg Furniture has been operating in Darwin for over two years, and produces quality handmade, timber furniture. Daniel's designs push the boundaries of the materials he uses. He always uses the best materials and tries find new and better ways of creating pieces of furniture, that are both aesthetically pleasing and functional.