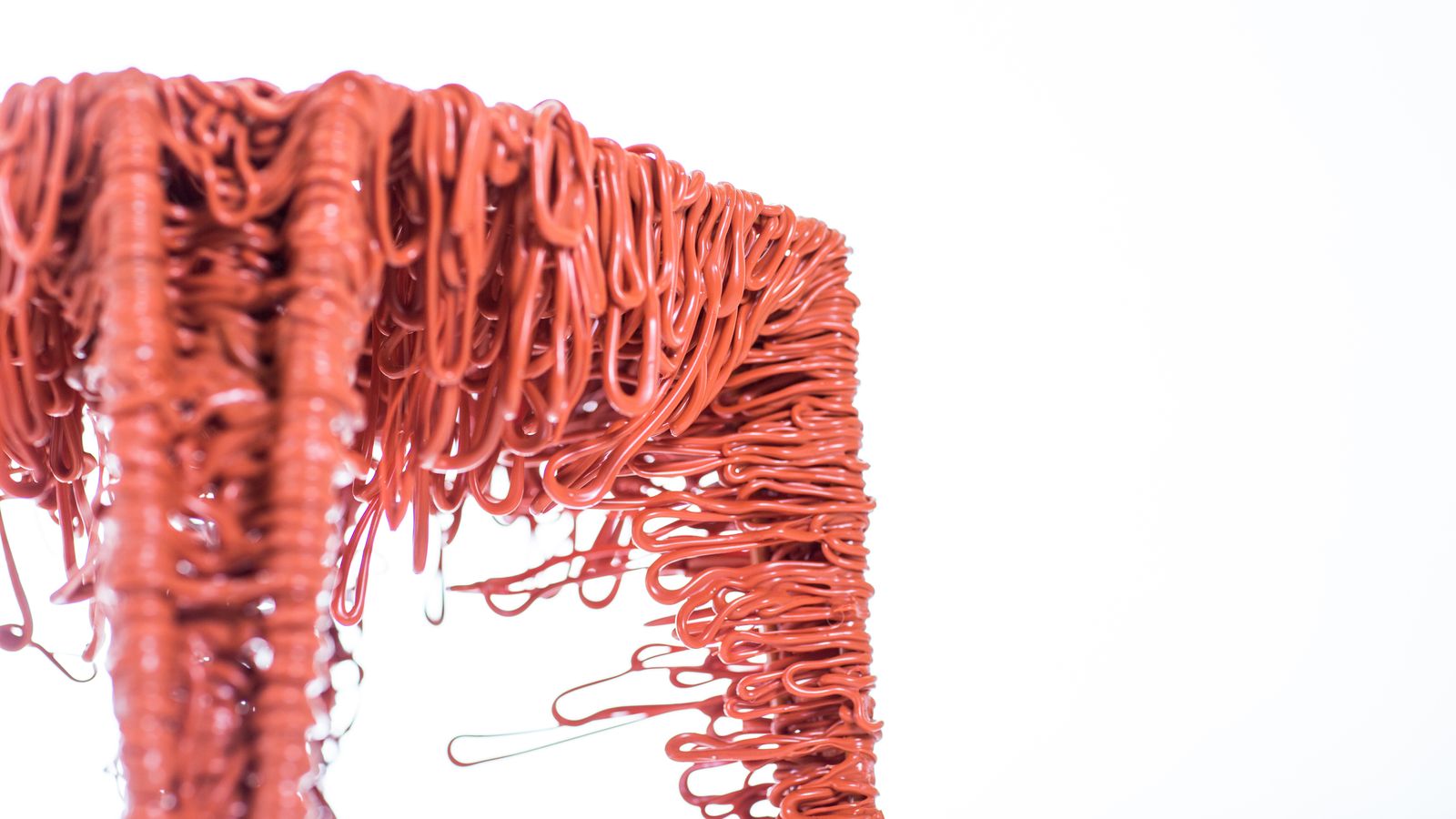 Melt Stool, 2017.
Winner: UTS Award for Sustainable Design
Plastic is a material known for its versatility and strength, but most importantly, for its presence as waste. The Melt series has become an exercise in recycling. The pieces are made by extruding recycled HDPE plastic over steel frames. The process creates a mess of plastic, seemingly frozen in a melting state. The innovation of this design is in the process. Waste plastic, an ever-expanding burden, presents the need for us to rethink how we approach materials. Plastic is reused and reformed into a usable object.
Image:Melt Stool, 2017, HDPE Plastic. Photo: Shawn Koh.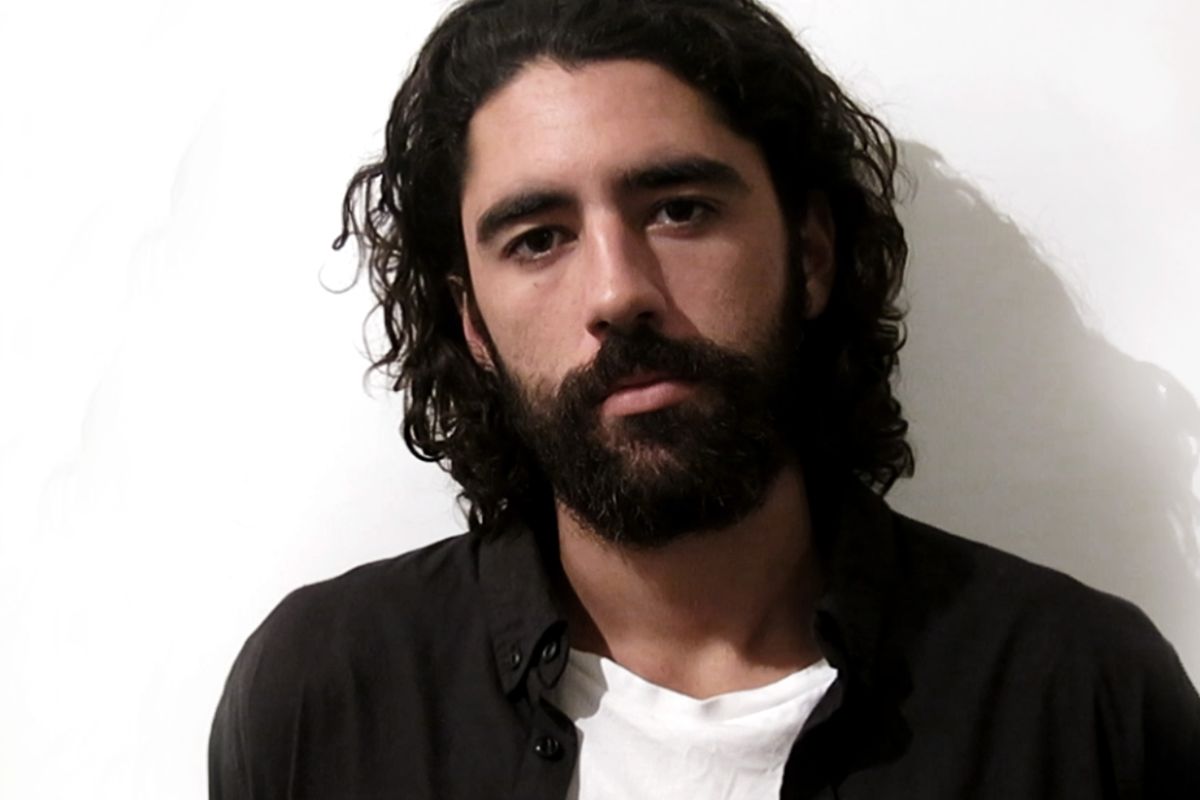 Dylan Morgan 
Dylan Morgan is currently undertaking a Masters of Architecture at the University of Melbourne. Following the completion of a Bachelor of Environments in 2015, he worked in an architectural practice before beginning his masters.  Dylan Morgan's practice is centred on exploring abundant and under-utilised materials. The Melt series is his first major venture into furniture production, with the Melt Stool shortlisted as part of the Melbourne Movement (to be shown in Salone del Mobile), and also currently for the Vivid Design Competition.