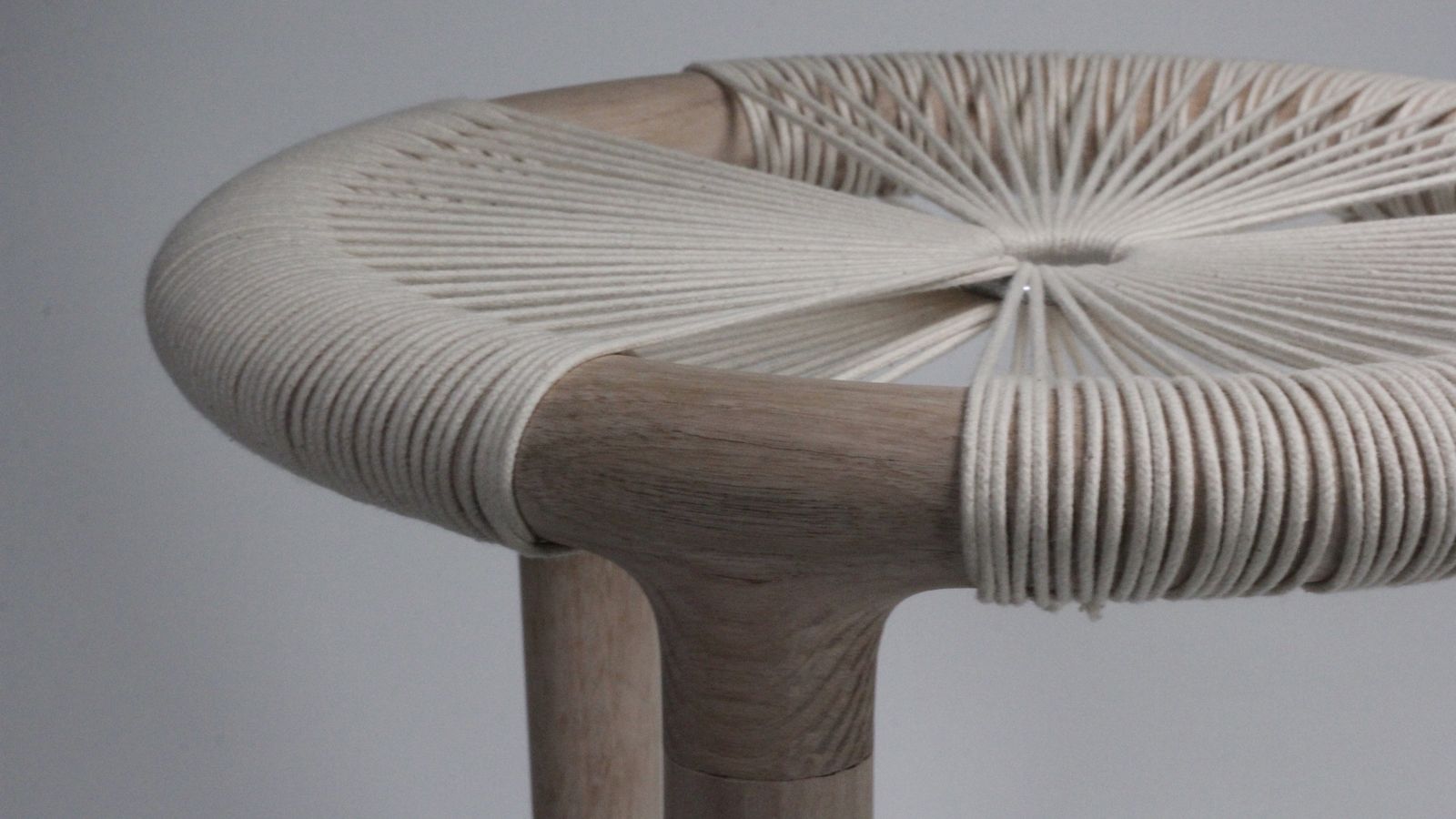 Halo Stool, 2018
Halo Stool is a redefined piece that combines old and new technology to create symmetry and elegance. This piece combines a hand stitched leather cushion with five axis CNC machining to create a beautiful stool. To minimise timber wastage throughout the CNC process, Tasmanian oak is joined to create a hexagonal shape, and this process builds strength in the joining legs. A hand stitched upholstered cushion connects to a lip on the inner edge of the halo and is tapped in place. 
Gala, 2016
Gala is an experimentation in form that challenges our perception of the materiality of plywood. Plywood is a structure normally bound to a flat plane. Gala challenges this convention with its continual flowing nature. Built to support a record player and records within its hollow body, three timber moulds were created allowing timber veneer and and thin plywood to be bent and glued in place, creating three unique shapes. These shapes are then joined to create the flowing lines of Gala. 
Image Above: Halo Stool, 2018, Tasmanian oak, leather cushion. Photo: courtesy of the artist.
Image Below: Gala, 2016, veneer and plywood. Photo: Manon Mikoltis.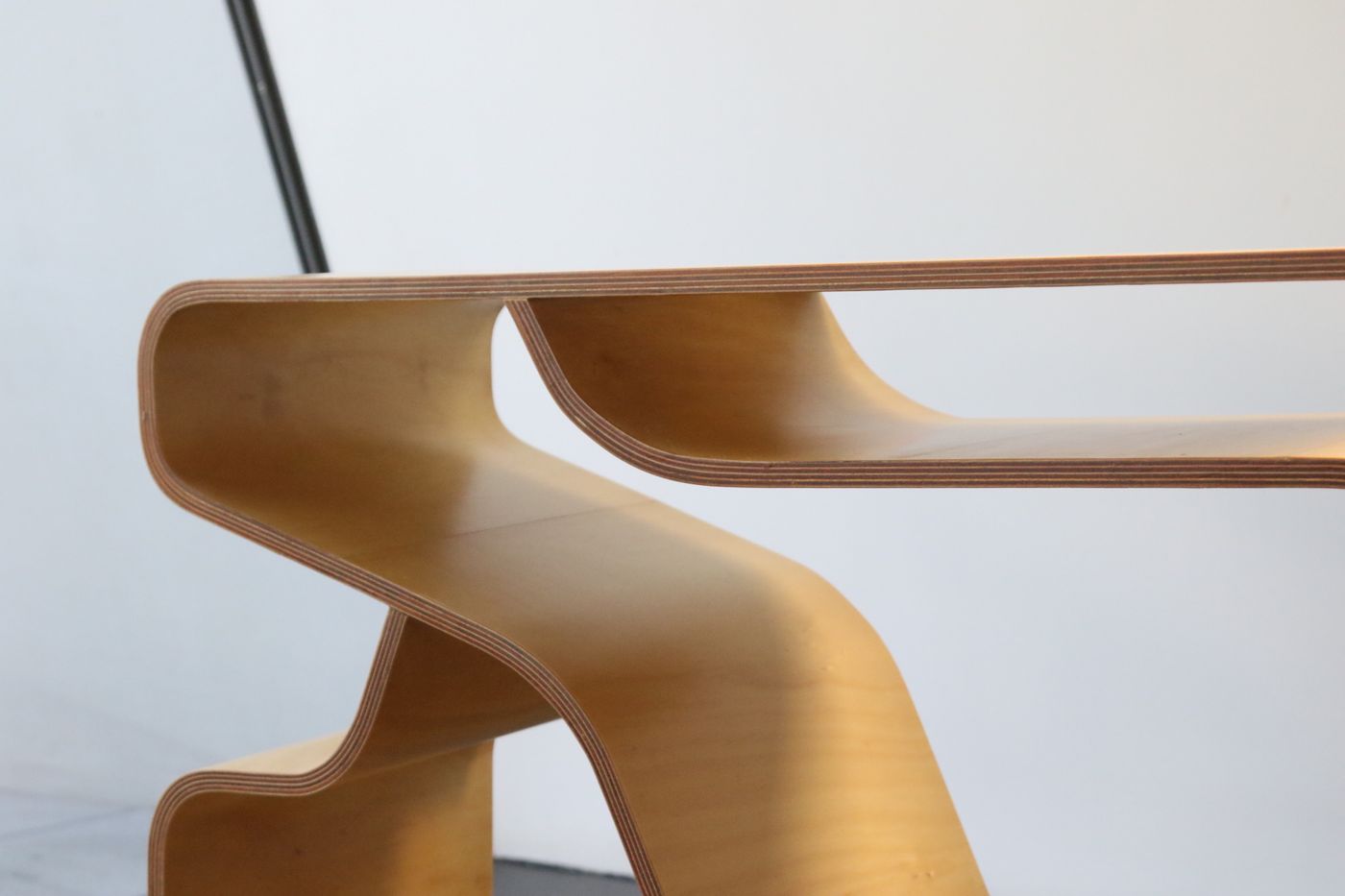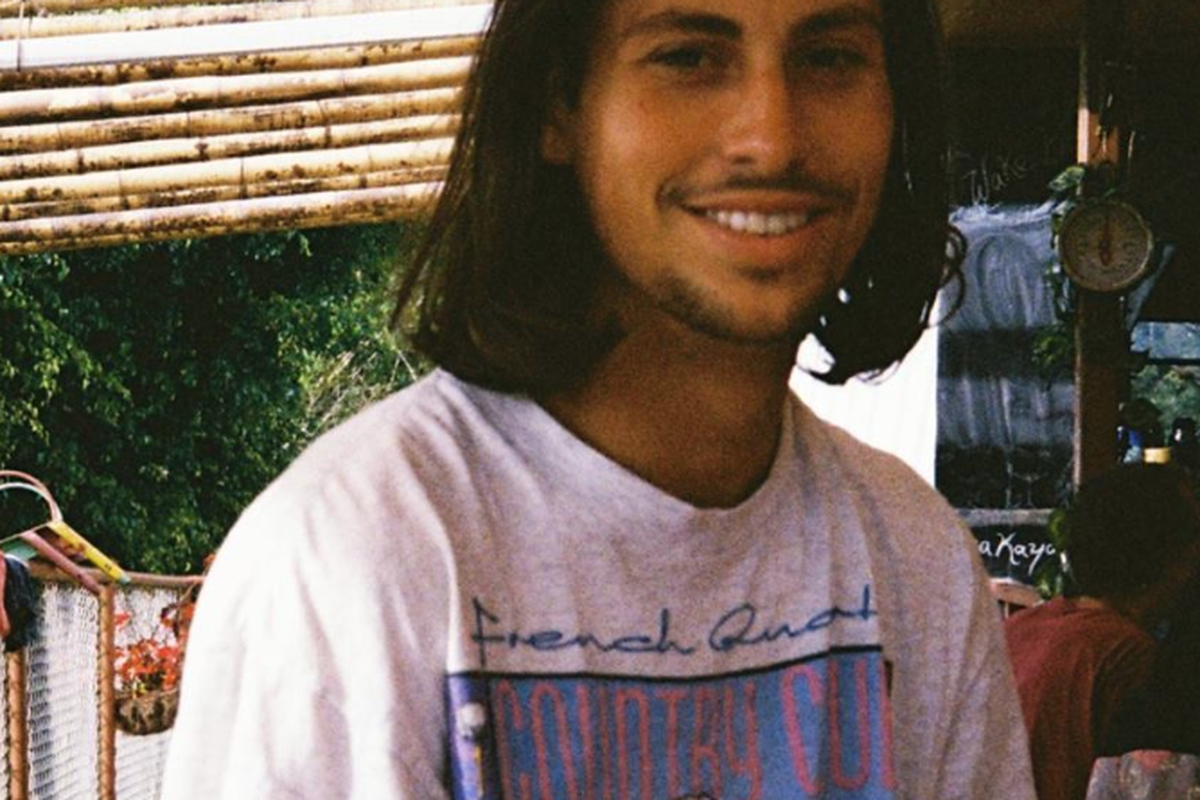 Felix Grech
Felix Grech is a Sydney based designer, artist and shipwright who is interested in creating objects that challenge conventional forms.