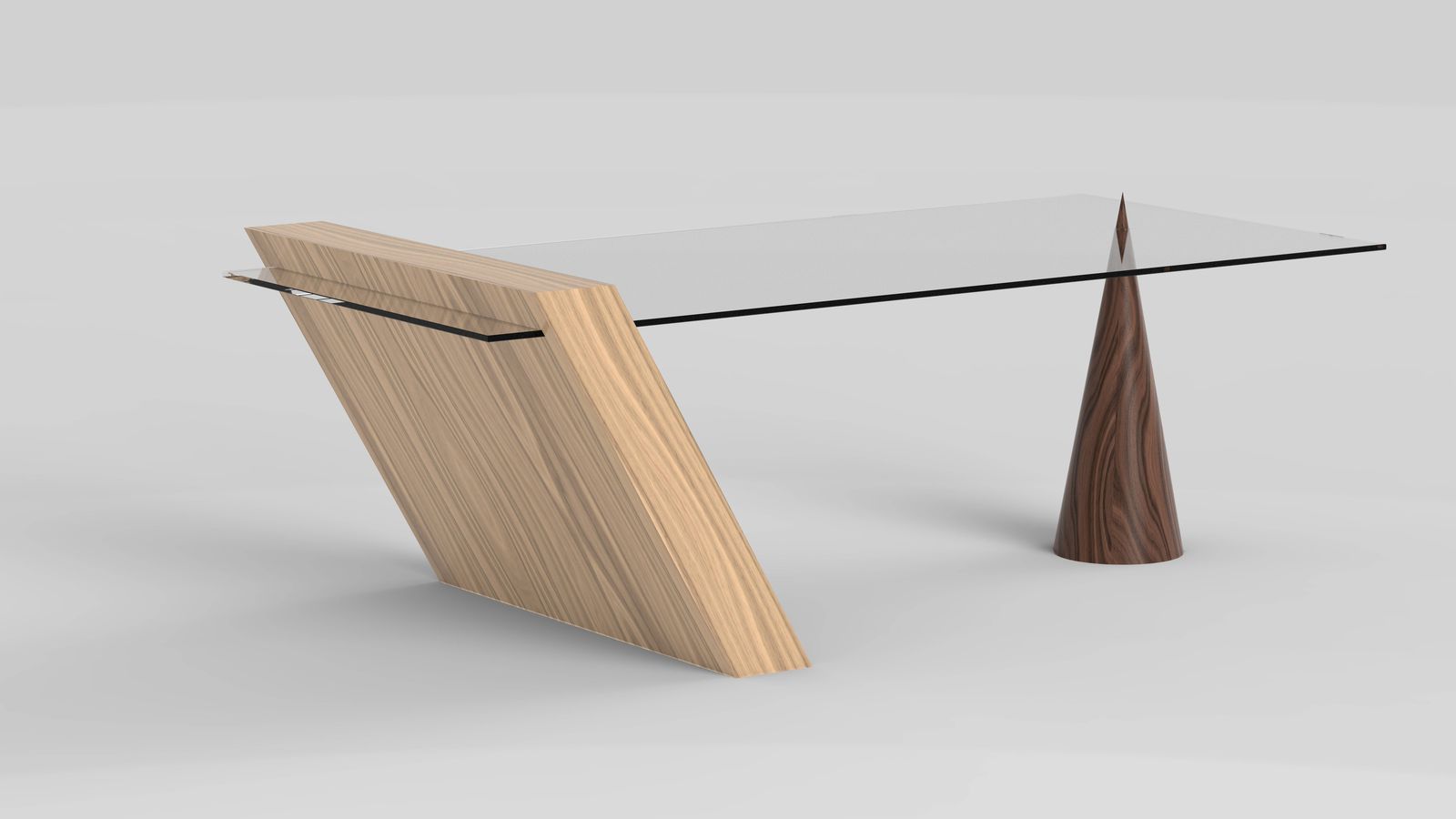 Harmony Table,  2018
Winner: Workshopped Mentorship Award for Production
The Harmony Table was created for a final assessment at university. The table has been designed to invoke caution and intrigue without jeopardising safety or stability. Innovative in its form, it explores balance and stability with fragile materials, creating a sense of imbalance and trepidation, whilst remaining stable and strong.
Almost a sculptural piece, it would not be found in family homes or high traffic living areas. The beauty of the design is in the simplicity of its form. The solid timber leg has a slot cut through which the glass is fed. At the other end of the glass, a small hole is cut. Here the top of the cone sits. The cone tip has a screw protruding from its underside which is fed into the base through the hole in the toughened glass. When tightened the piece is held together.
Image:Harmony Table, 2018, timber and glass. Photo: courtesy of the artist.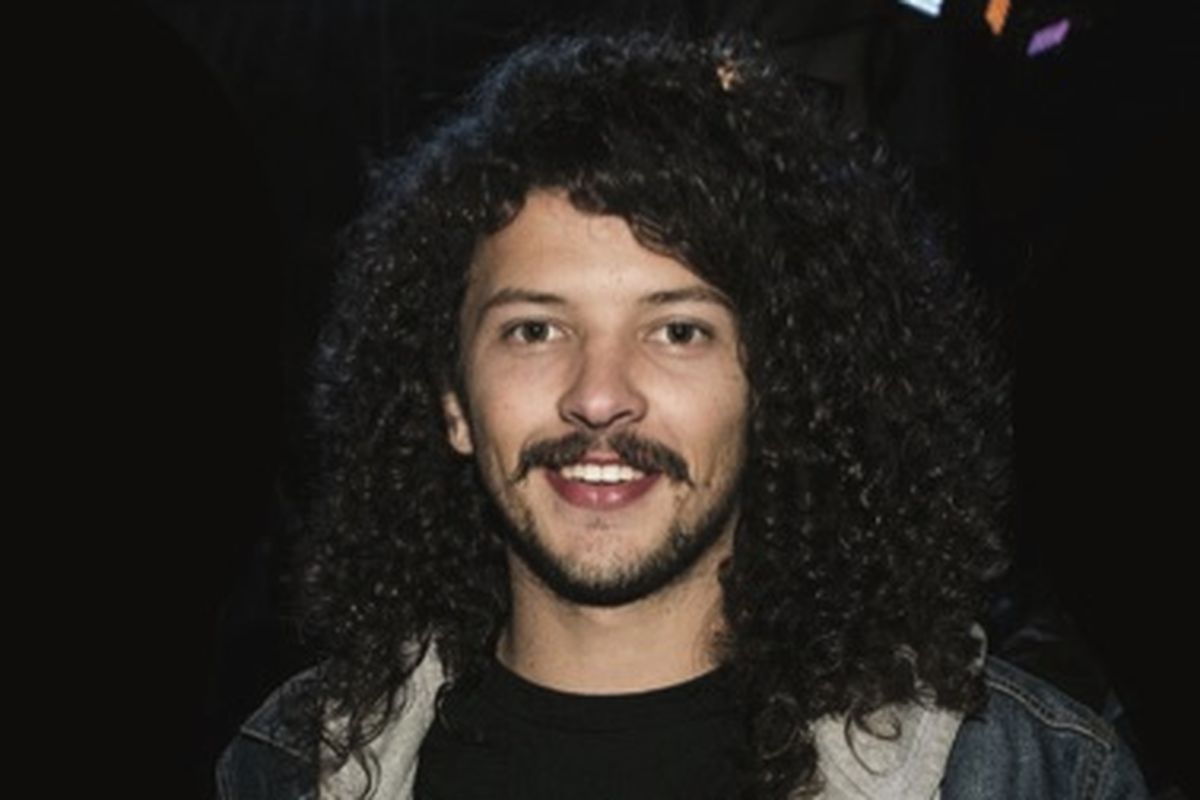 Jordan Ruchalski
Having just graduated from the University of Technology Sydney with a Bachelor in Industrial Design, Jordan has wasted no time in breaking into the field of furniture design. He won Best Student Work at Workshopped 2017 and has since began working with EvoStyle furniture, assembling work for a variety of designers in Australia. Jordan has also been accepted to exhibit in Front & Centre at Denfair this year, and has been granted a paid membership at MakerSpace in Sydney to work on his own designs and start producing a larger variety of furniture pieces.