ZEE, 2018
The ZEE table is designed for modern living. It has a small footprint allowing it to be practical in the prevalence of contemporary apartment living. The ZEE also includes a storage shelf for magazines and books, keeping the desk uncluttered. 
Image: ZEE, 2018, steel and oak. Photo: courtesy of the artist.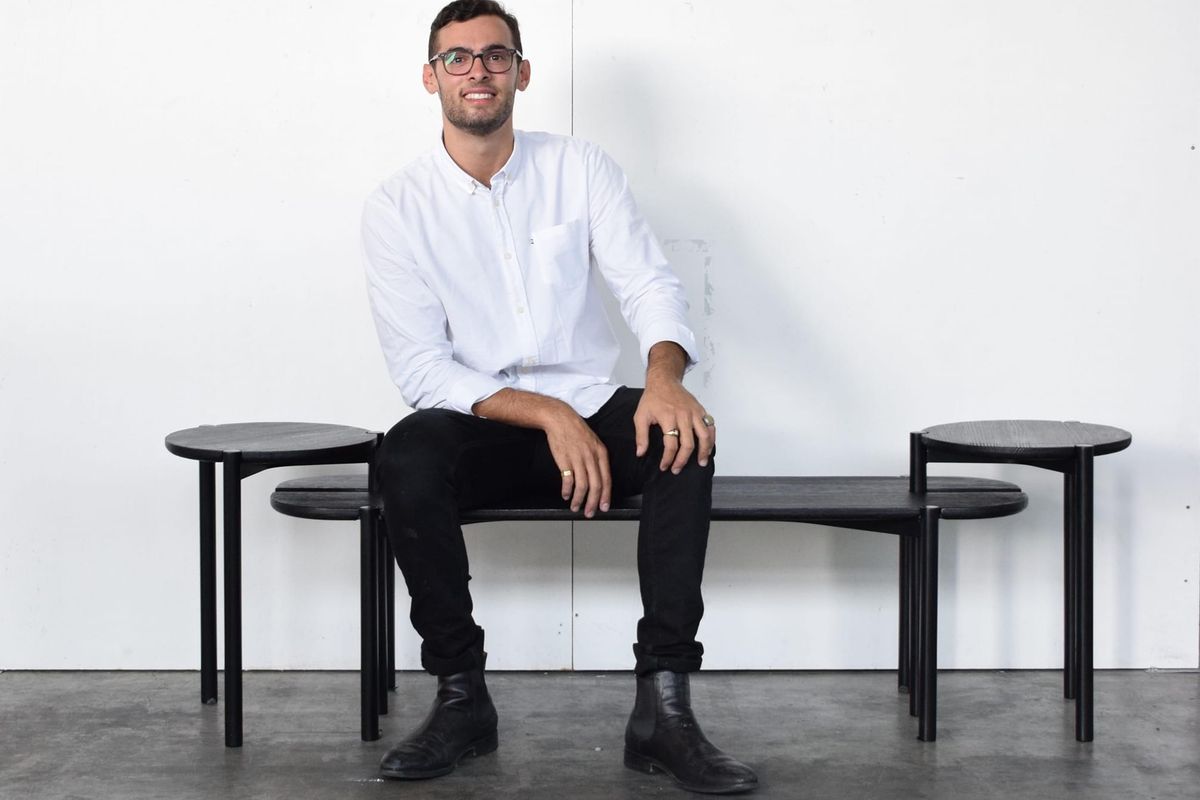 Michael Papanikolaou
Michael Papanikolaou is a young and passionate artist and designer based in Sydney, Australia. Having grown up in cosmopolitan Sydney has influenced his design concepts. He focusses on the natural beauty of the materials and creating simple but sophisticated products. This focus is apparent in all of his commissioned artwork and furniture design.