Bamboo Light Series, 2018
While designing another piece, the Bamboo Aviator Chair, Zev was using a new technique bending the rigid bamboo boards used in the chair. Zev found that these bent pieces were also ideal to produce housings for wall lights and linear pendants, leading to the inception of the Bamboo Light Series. 
Image: GetBent Linear Pendant, Bamboo Light Series, 2018, Bamboo, LED. Photo: courtesy of the artist.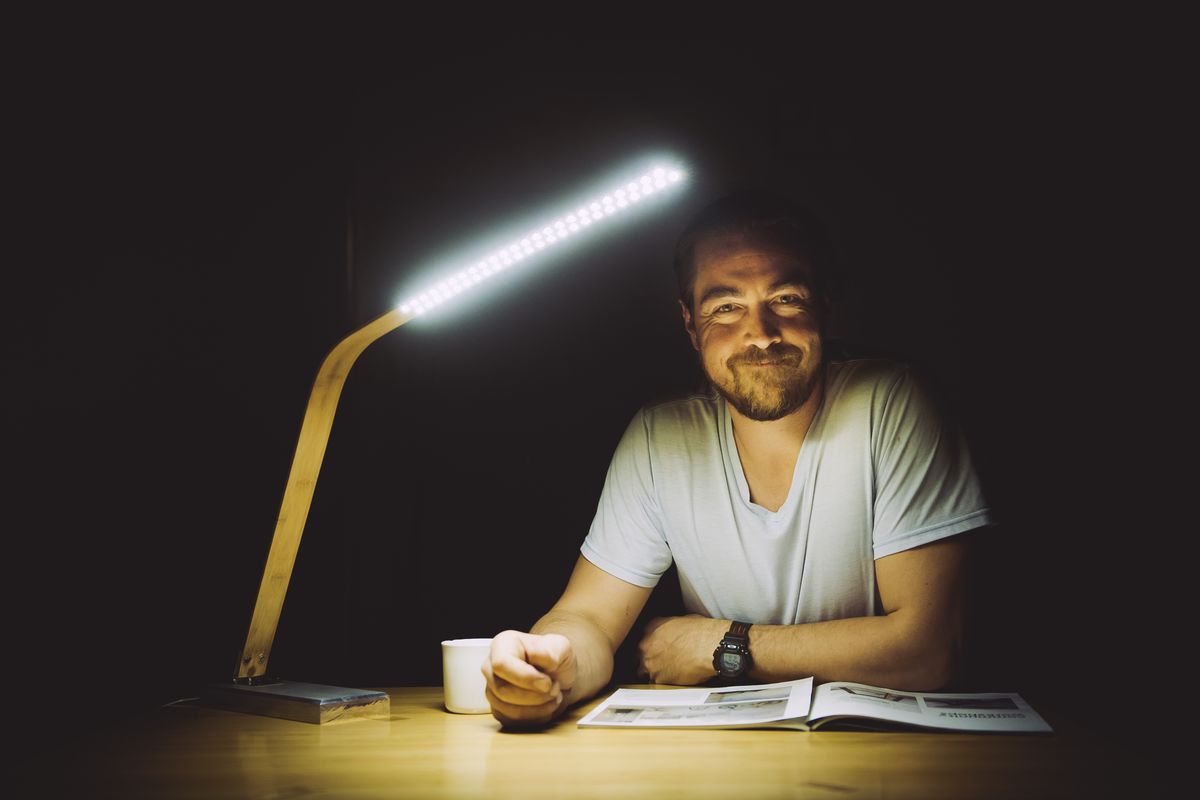 Zev Bianchi
Zev Bianchi's practice is focused on creating furniture, lighting and consumer products that are crafted to the highest standard. His pieces are made from fully sustainable, high quality and long-life cycle materials that are by design, easy to produce, recycle and remanufacture. 
Zev's studio, Bcompact design, specialises in space saving, compactable and low impact transportable goods. Items range from from stainless steel decorations, outdoor café stools, folding staircases and ladders to beautifully designed bamboo dining room and office furniture.