Forough Najarbehbahani
Prusa Lighting Series: Macro PLA and Micro PLA, 2018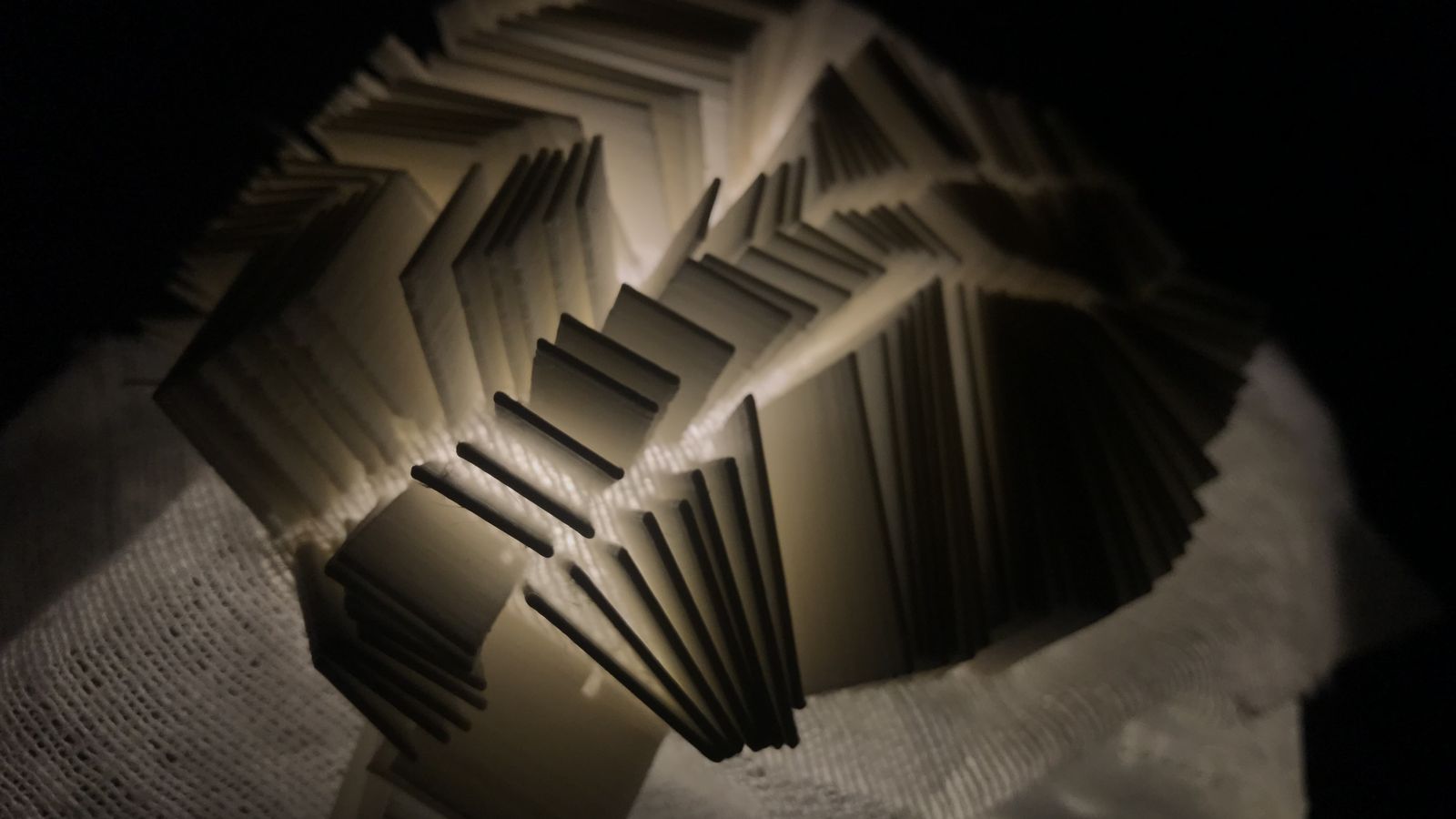 Prusa Lighting Series: Macro PLA, Micro PLA, 2018
The Prusa Lighting Series consists of 3D printed structures injected into fabric. Forough's designed patterns are a translation of human body motion, digitised into 2D and then 3D patterns. Prusa Lighting Series are also inspired by light reflective and anti-reflective surfaces in nature. Analysing the texture of fabrics and drapery, fabric studies motivated her to design the series based on a line form structure.
The series is multifunctional and can be used as a table light, a curtain of light and a wearable light. It can be used on most surfaces as a light source that diffuses light.
Prusa Lighting series consists of two types of lights - Macro PLA and Micro PLA. They are designed based on the size of LEDs and structured in a way that LEDs can be placed inside them, the lights can interact with the user and panels can layer on each other and create different shapes and structures.
Image: Forough Najarbehbahani, Prusa Lighting Series, Macro PLA (on), 2018. Image courtesy of the artist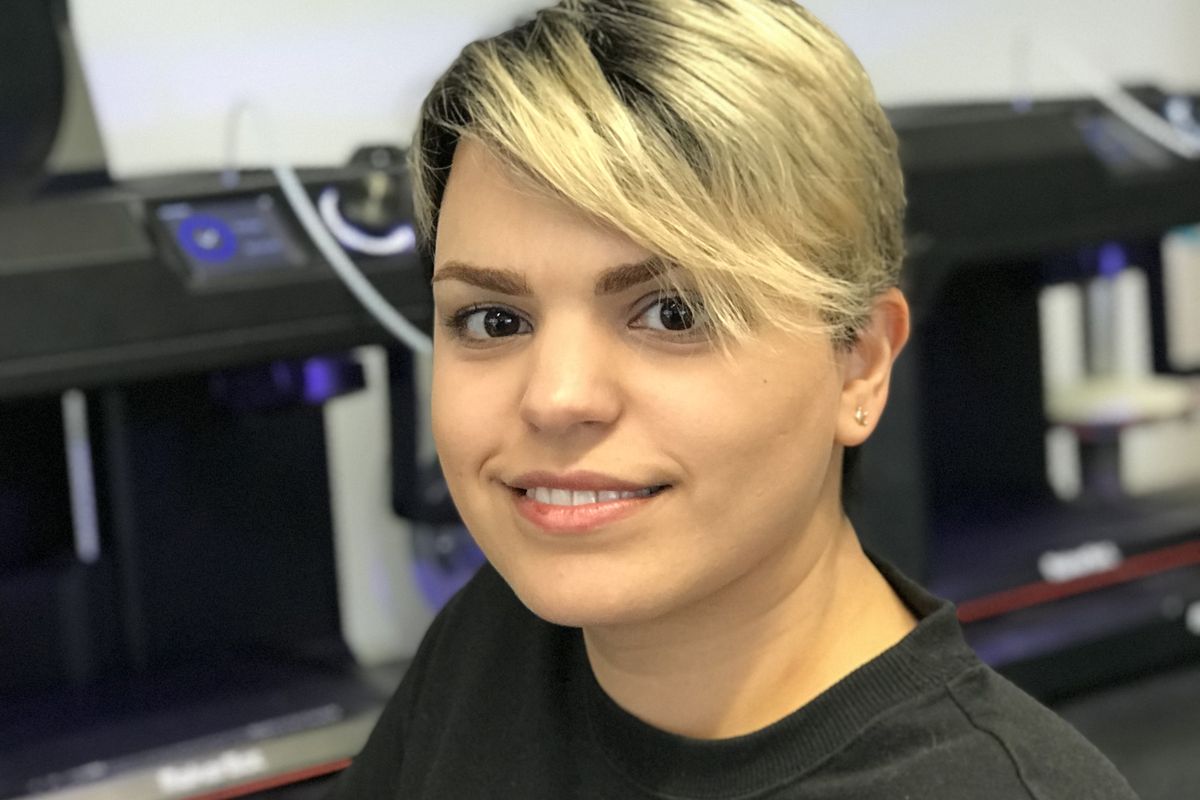 Biography

Forough is an Honours year student from UNSW Art & Design, majoring in object, product, and textile design, with a focus on product design and material experimentation. Her technical background is in textiles and her passion for sustainable and contemporary design has led her to this experimental design work.
Combining high-tech manufacturing processes with traditional techniques is the focus of her research and project outcomes. She uses her extensive experience in combining textile patterning techniques with 3D design skills to create innovative products.
She loves to create designs with contemporary materials and techniques and uses ancient skills to produce them; such as repairing an antique window with 3D printed pieces based on an ancient Persian mirror work technique.
Image: Forough Najarbehbahani. Image courtesy of the artist