OFFICE & the Culpra Milli Aboriginal Corporation
(Series of 3) Culpra Stool, 2019
(Series of 3)
Culpra Stool, 2019
Culpra Furniture combines traditional aboriginal weaving, artwork and collaboratively designed furniture pieces constructed from salvaged surplus River Red Gum from an abandoned milling operation on Culpra Station in western NSW, Australia. Culpra Station comprises of 8,500 hectares of spectacular riverine forests of tall river red gums and rolling red sand dunes.
In the production of furniture, OFFICE & the Culpra Milli Aboriginal Corporation are celebrating significant ecological, cultural and environmental values whilst delivering training and capacity building opportunities for the local indigenous community. This furniture emphasises how design can provide both a vehicle and shared language through which to develop relationships between Indigenous and non-indigenous Australians. Culpra Furniture offers culturally and environmentally sustainable land based enterprise for current and future generations of Aboriginal people, on Culpra Station and in the extended community.

Design is used to simplify the production of all Culpra Furniture in order to make these pieces easily produced on Country in the future with minimal infrastructure and allow for the training of currently unskilled labor to produce the pieces.
The intended market is socially and environmentally conscious design lovers, that want quality made Australian hardwood timber furniture. This includes large institutions, whom in recent years are beginning to see the great benefits of supporting Indigenous enterprises.
Image: OFFICE & the Culpra Milli Aboriginal Corporation, Culpra Stool, 2019. Image courtesy of the artist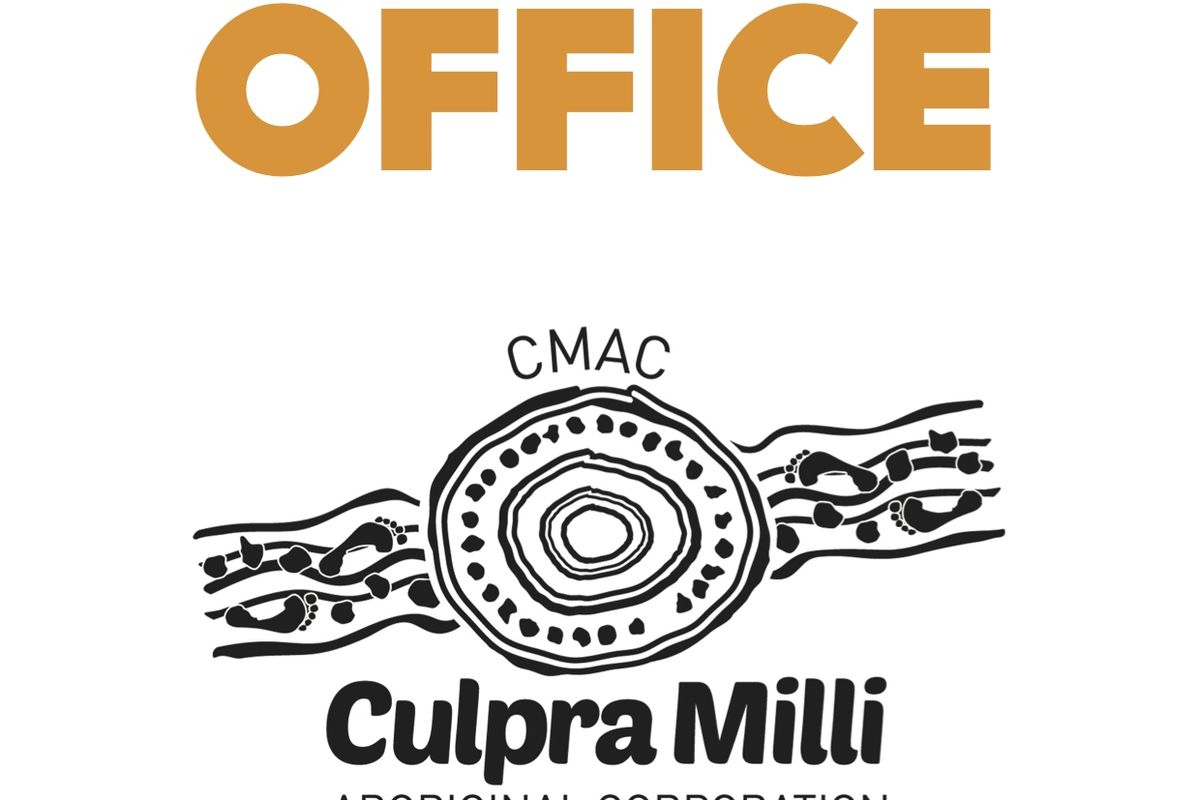 Biography

This project is a collaboration between design studio not for profit OFFICE and the Culpra Milli Aboriginal Corporation.
OFFICE is a multidisciplinary not for profit design studio that uses tools of design and research for the public good. OFFICE is based in the northern suburbs of Melbourne.

Culpra Milli Aboriginal Corporation is an Aboriginal organisation that holds and manages land on behalf of its members. The land spans 8,500 hectares of flood-plain, dunes, riverine wetlands, billabongs and small creeks, live in abundance of rare and endangered birds and other wildlife. CMAC's aim is to ensure economic independence through this enterprise development with respect for the cultural and environmental values that exist on Culpra Station and in the extended community. 
Image: Courtesy of the artists