Ashley Menegon
Deck Table, 2020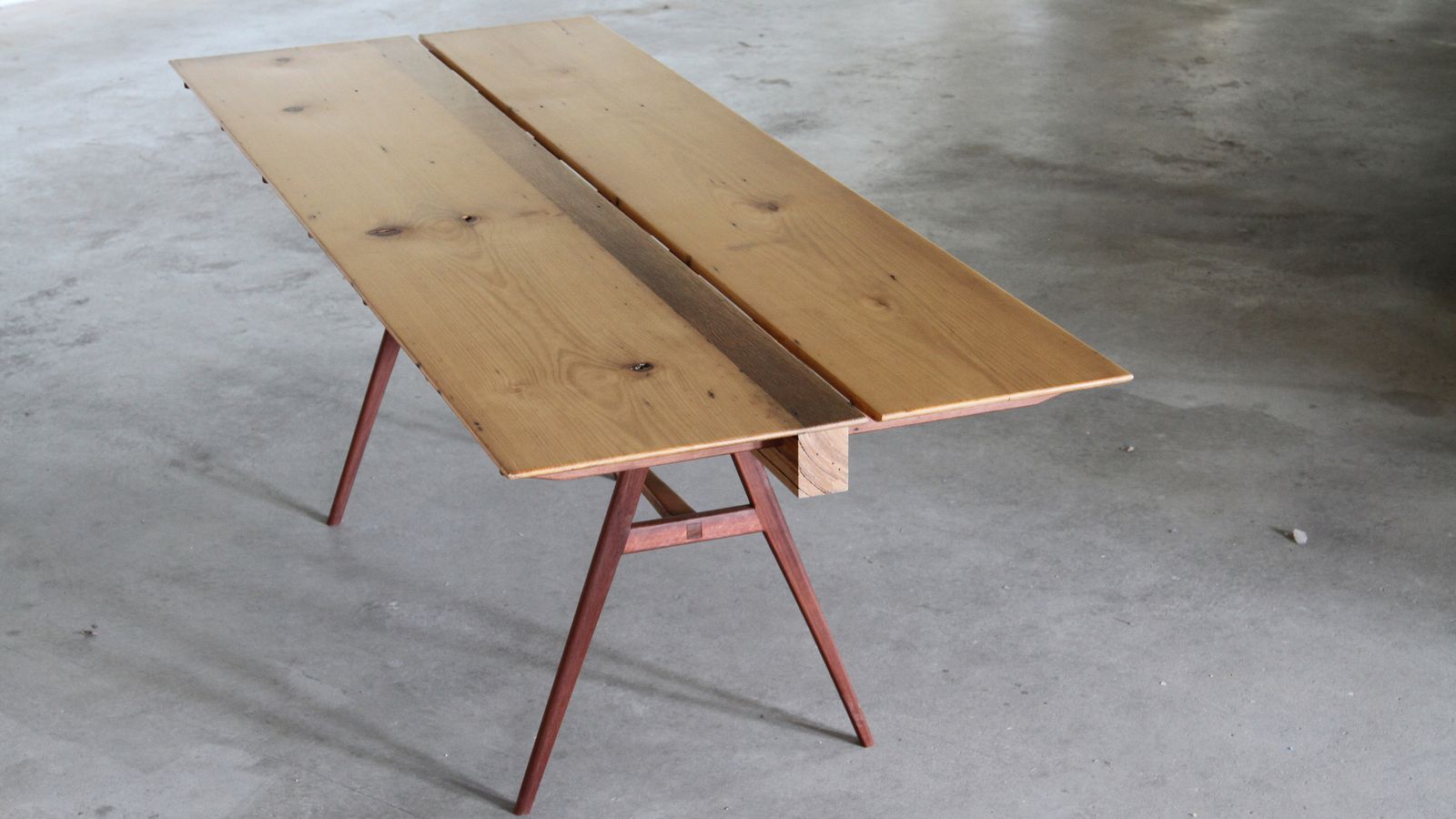 Deck Table, 2020
The Deck Table design is inspired by architectural framing particularly a timber deck with exposed framing and cantilevered members with tapered ends. Utilising Australian hardwood framing that has been hidden behind plaster in Australian buildings for around 100 years the Deck Table offers a new and celebrated life for decking boards.

Suitable for clients seeking unique handmade furniture and those interested in creating furniture from the materials removed from their homes during renovations as an interesting nod to the history of the building.
Image: Ashley Menegon, Deck Table, 2020, Photo: Ashley Menegon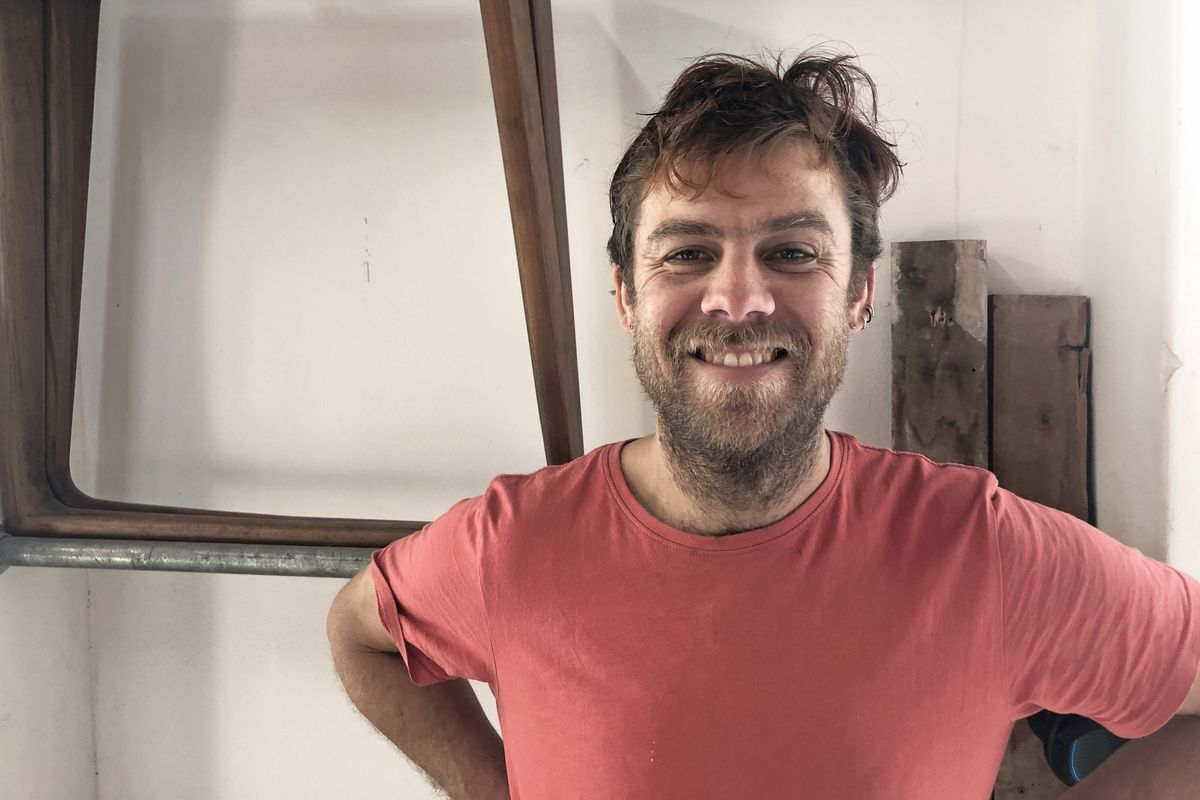 Biography
Ashley Menegon is a registered NSW Architect who makes furniture using recycled materials from Makerspace & Co, Sydney. Ashley also works for The Bower, a Sydney not-for-profit environmental charity, in various roles including furniture making, restoration and teaching woodwork classes.
Ashley has experience in architectural design, documentation, planning approvals, construction documentation and management. Ashley provides a re-use consultancy service, sourcing items for implementation in architectural projects.  
Image: Ashley Menegon, portrait, 2020, Photo: courtesy of the artist