Benjamin Jay Shand
Pocket, 2020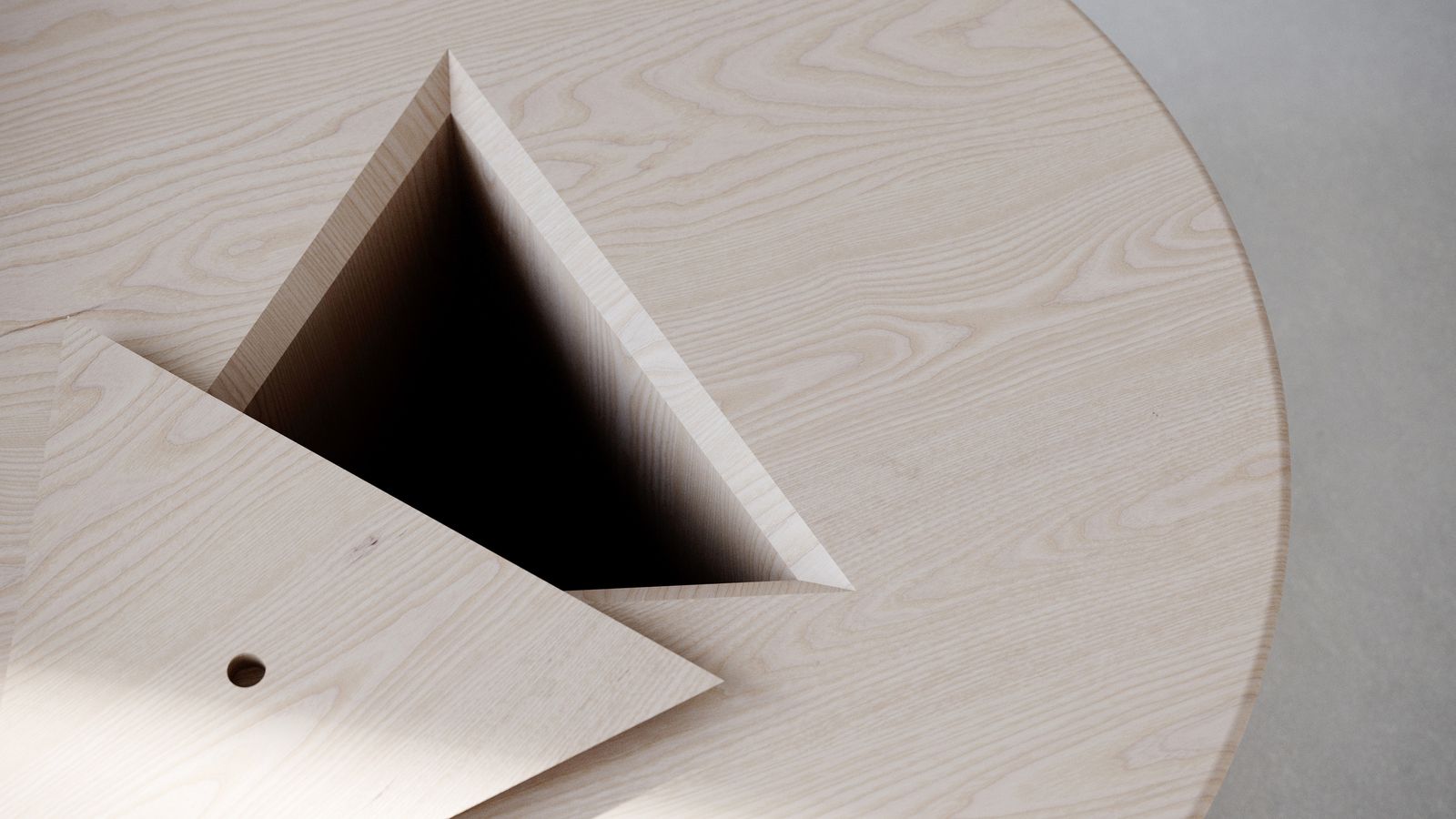 Pocket, 2020
Pocket stemmed from a playful study of storage opportunities within the context of a small bedroom. With integrated furniture solutions largely limited to towering melamine bed bases, the concept was developed to offer a more refined solution through an analysis of a ubiquitous piece of furniture: the coffee table.
With a nod to inventive mid-century joinery, the key to Pocket's design is its simplicity: a triangle bounded by a circle sits on a set of rectangles, all seamlessly interlocked to allow for ease of fabrication, transport and install. Considering internal volumes Pocket provides a concealed central compartment that offers storage for magazines, games and stationery, making Pocket the ideal new family companion.
Image: Benjamin Jay Shand, Pocket, render detail, 2020, Photo: Studio Shand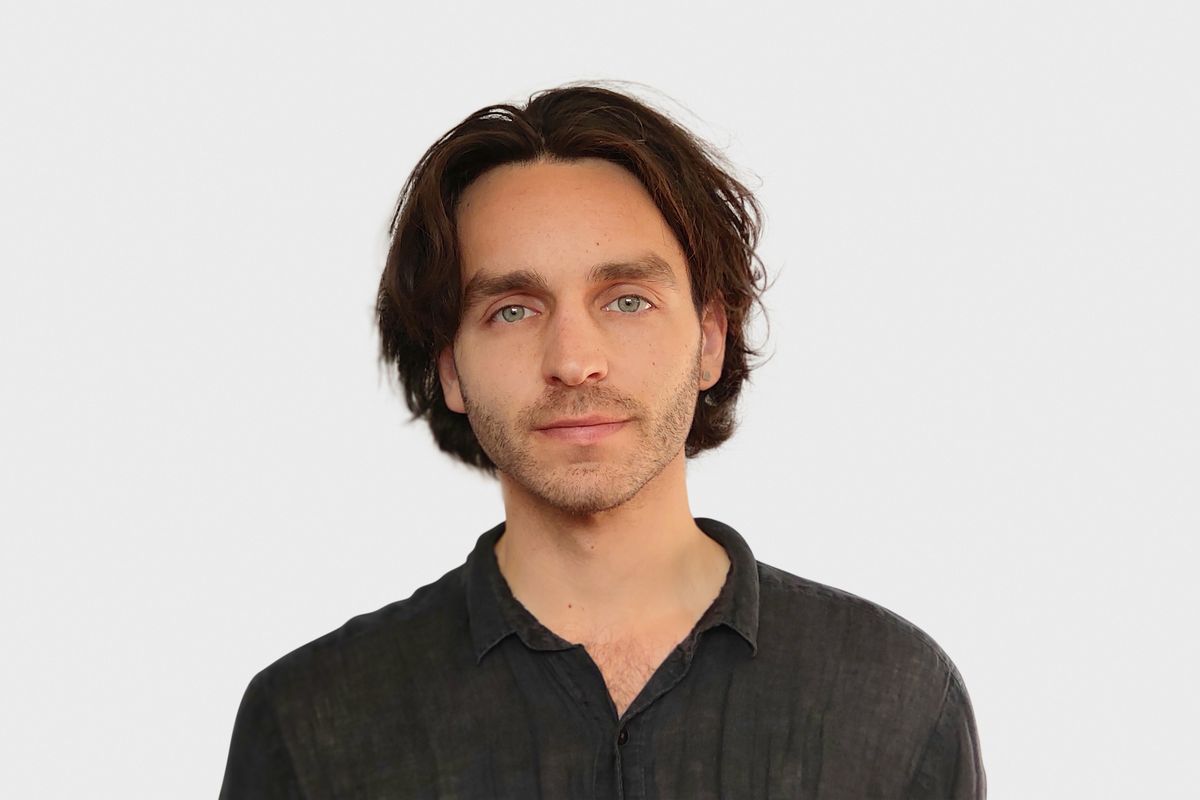 Biography
Benjamin Jay Shand studied Architecture & Design at The University of Sydney and launched his own art and architecture studio in 2020. Benjamin's sculptural and design work has been exhibited at La Biennale di Venezia, Vivid Sydney, Australian Design Centre, Montalto Sculpture Prize and Woollahra Small Sculpture Prize, where he received both Special Commendation and Viewers Choice. Throughout he has experimented across media, to realise a particularly poignant configuration of form engendered in essential geometries and tectonics.

Image: Benjamin Jay Shand, portrait, 2020, Photo: Studio Shand