Ivana Taylor
Marci Bench, 2020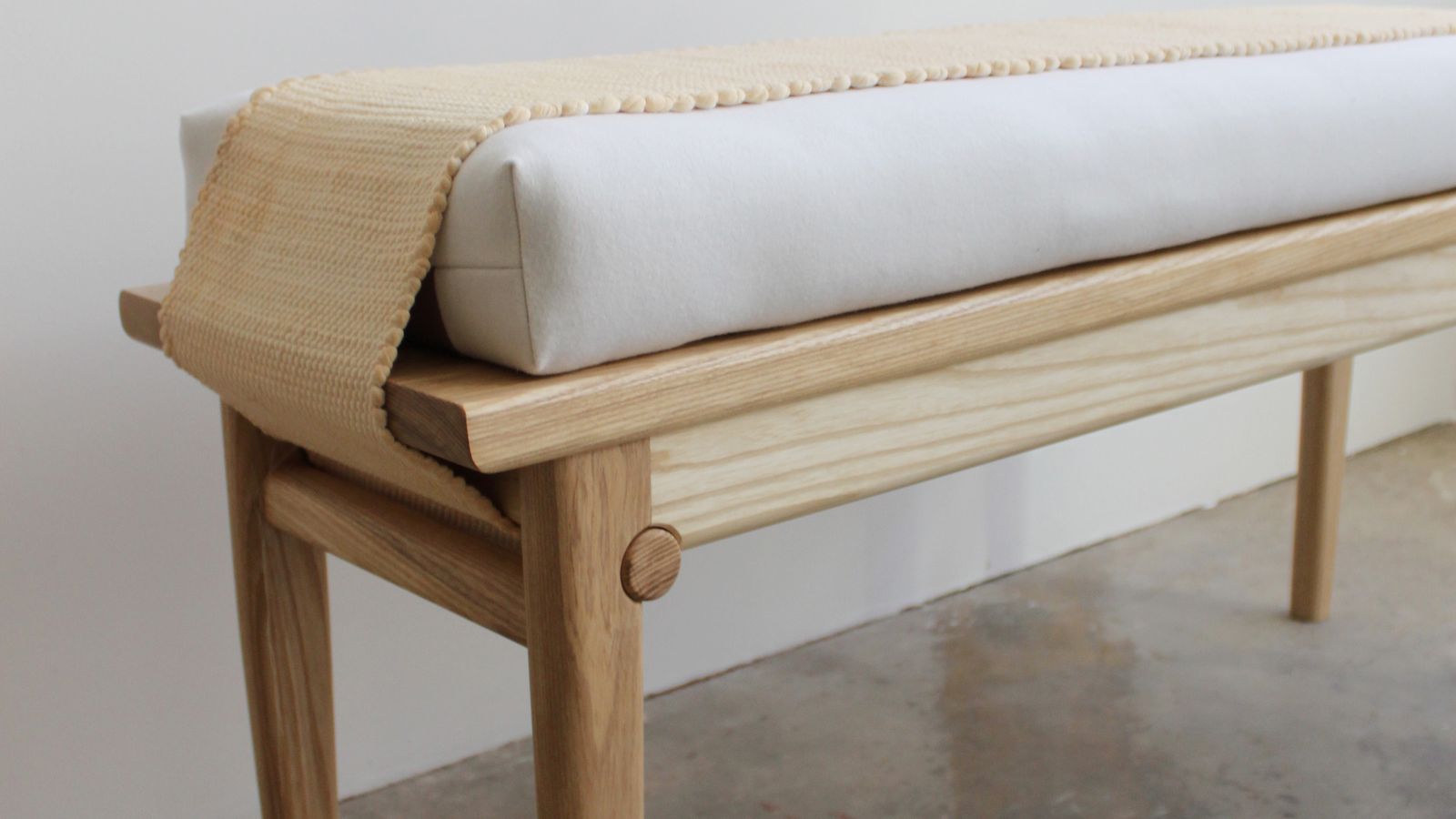 Marci Bench, 2020
The Marci Bench is designed for small batch production, incorporating a number of bespoke, hand crafted elements. The timber structure is created using machined White Ash, shaped and routing bespoke tapered legs and rails. Joinery includes domino joints but the key innovative element is the dowel, which nestles in a nook in the timber rails and holds the textiles in place. The textile band is handwoven on a 10-shaft loom, made from recycled cotton, and is then dyed as a complete fabric. 
The Marci Bench encourages user interaction in its assembly and disassembly but also with the option to flip the textile piece and apply it's reverse side to change the colour and texture combinations.
Image: Ivana Taylor, Marci Bench, detail, 2020, Photo: Xenia Taylor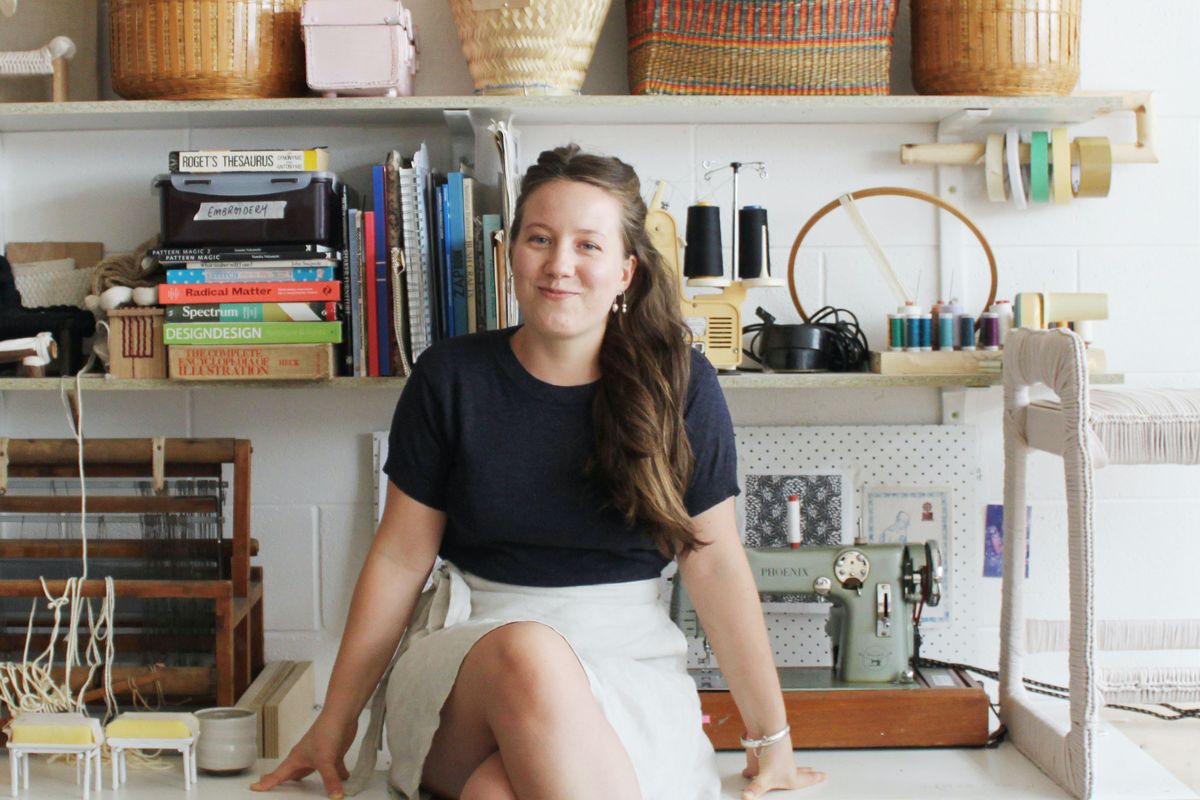 Biography
Ivana Taylor is a textile and furniture designer who combines textiles and timber to create beautifully tactile designed objects that are functional but also abstract and intriguing. After graduating with the University Medal for Design at UNSW, Ivana was selected as an Associate in the Furniture studios at JamFactory, Adelaide and is now represented by Gallery Sally Dan-Cuthbert in Sydney. Ivanas' designs seek to appropriate and push the sculptural limits of traditional textile techniques.
Image: Ivana Taylor, studio portrait, 2020, Photo: Xanthe Murphy