Xanthe Murphy
Tidelines Pendant, 2020, Ripple Side Table, 2020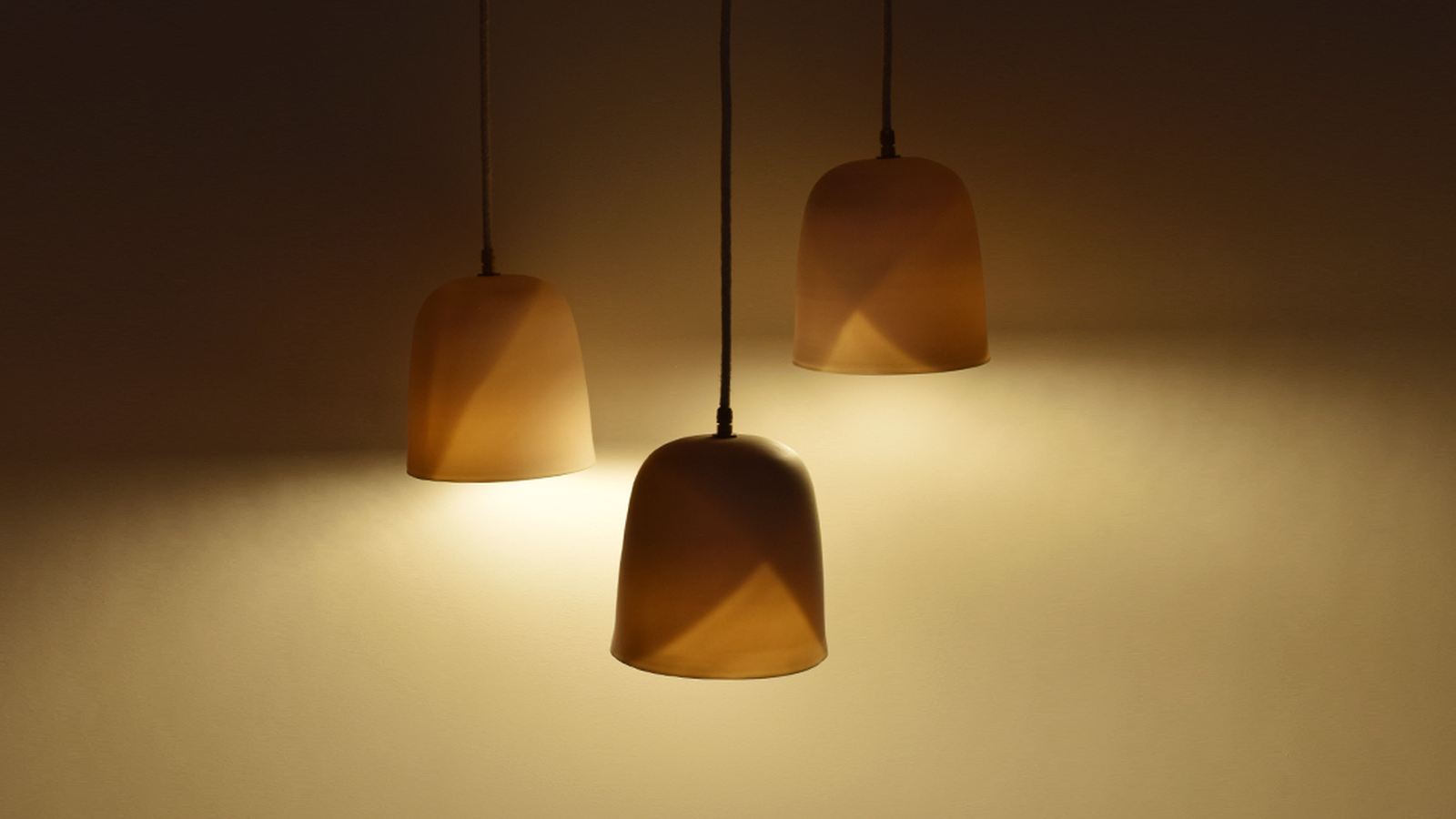 Tidelines Pendant, 2020 
The Tidelines Pendant explores the capacity of porcelain to achieve contrasting levels of transparency. The slip cast shade draws inspiration from the soft sand markings of a retreating tide by harnessing a flaw of the slip casting process; an inconsistent pour results in irregular marks, known as tidelines'. Encompasses an element of wonder the Tidelines Pendent is transitional in its brilliance. When unlit, the sleek dome of the pendent seamlessly blends into its surrounds, only once illuminated is its unique variation of layered transparency revealed. The pendant creates both a warm ambient glow and directional downlight through the fine porcelain. Each individual pendent dome is hand poured, thus unique.
Ripple Side Table, 2020 

The Ripple Side Table is a collaborative piece  by Jordan Leeflang and Xanthe Murphy. Drawing inspiration from the natural phenomenon of sand ripples and the meditative act of tracing patterns in sand. The ceramic top has been wheel thrown, patterned and glazed in a silky, satin white. Its rippled texture encourages tactile interaction, seemingly begging fingers to drift across it. The American White Oak base works to frame and compliment the ceramic top and its hand turned legs elevate the piece. The pairing of stoneware with the timber frame challenges the traditional position of ceramics in the domestic setting; here, the tableware becomes the table.
Image (Top): Xanthe Murphy Tidelines Pendant, 2020, Photo: courtesy of the artists
Image: Xanthe Murphy and Jordan Leeflang, Ripple Side Table, detail, 2020, Photo: courtesy of the artists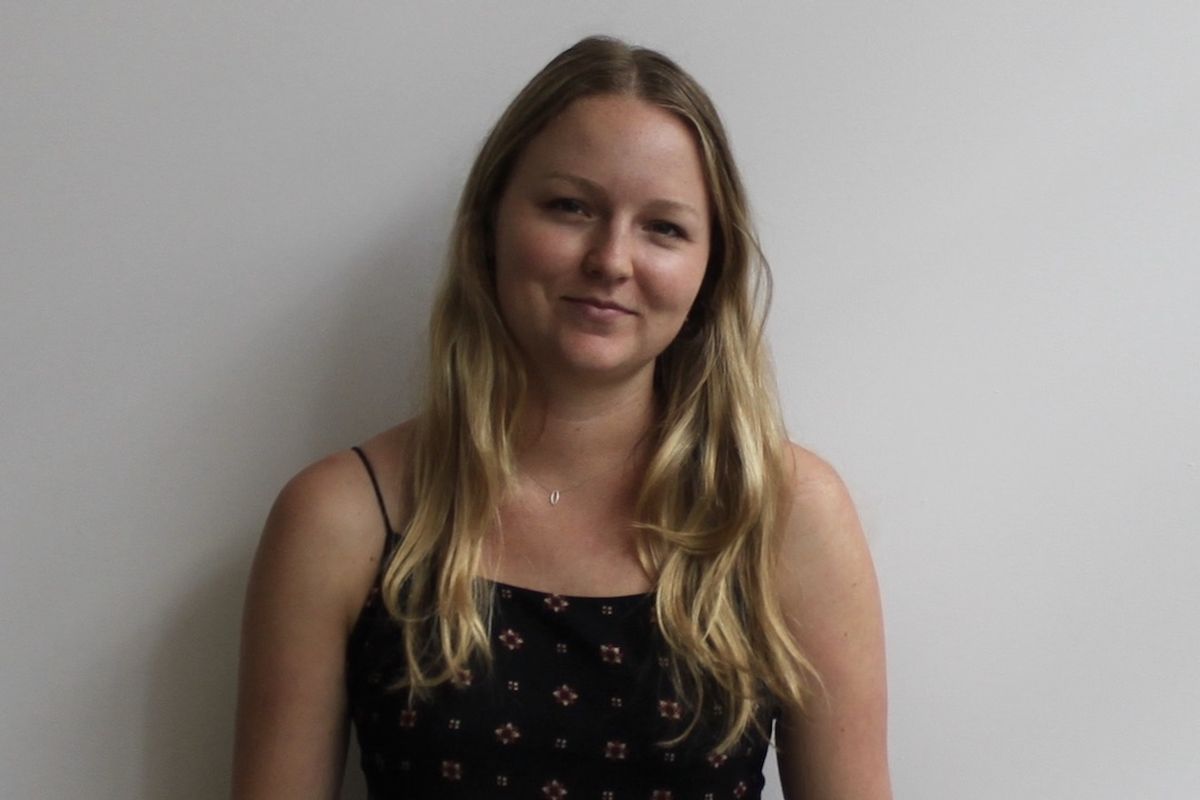 Biography
Xanthe Murphy is an emerging designer who is currently a second year ceramic associate at JamFactory. She graduated in 2018 from the University of New South Wales with a Bachelor of Design (Honours). Whilst at university she also spent 6 months studying product design at Politecnico di Milano, Italy. 
Her multidisciplinary training in ceramics, textiles and object design has given her a uniquely diverse practice. Xanthe's work is centred around the question of how to be a sustainable designer in times of mass consumerism, creating work that walks the line between decorative and functional, her ethos being to promote longevity.

Image: Xanthe Murphy, portrait, Photo: Ivana Taylor