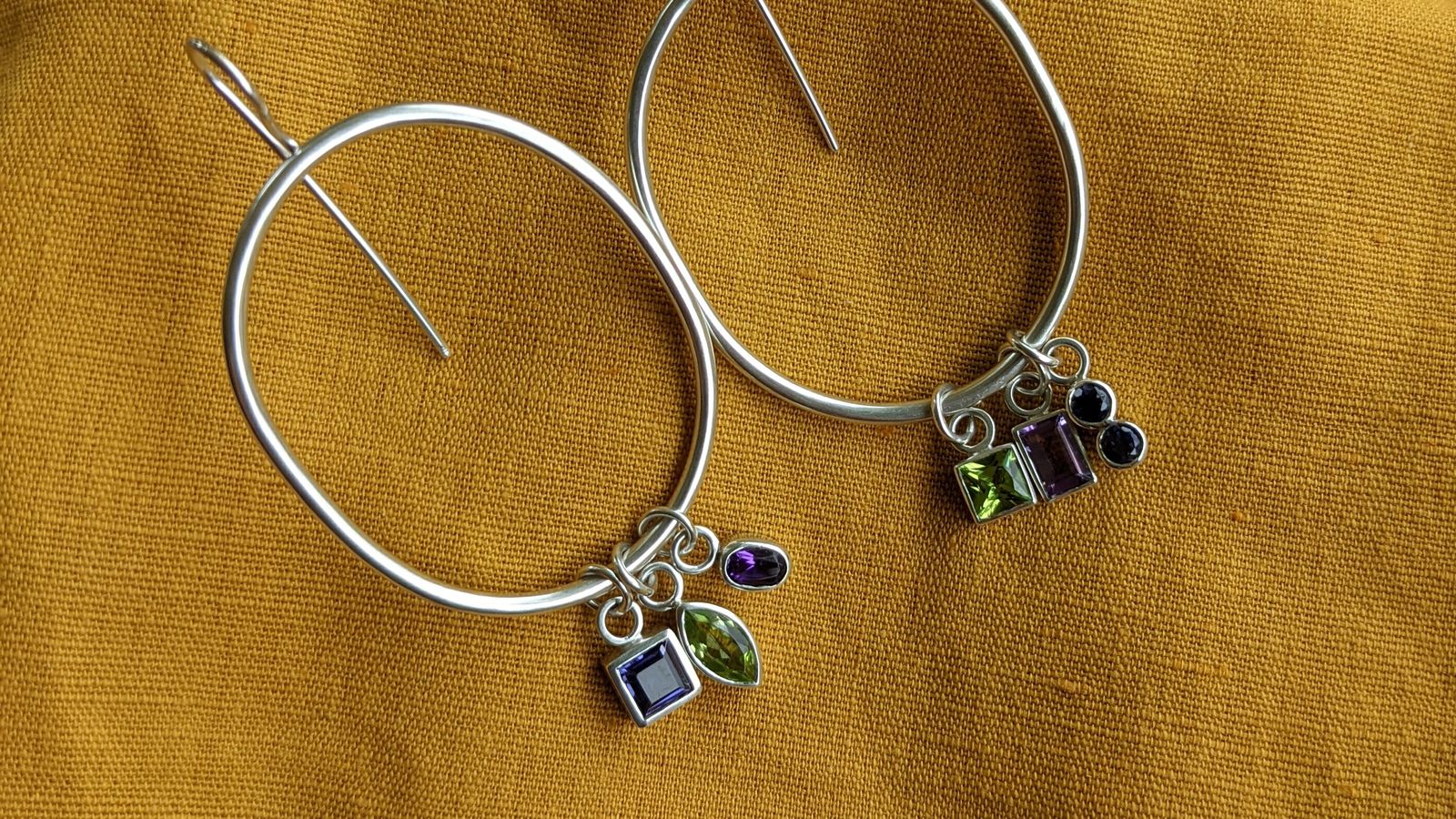 "Place can be both safe and frightening and how memories of place aren't always constant but coloured by experiences and knowledge. While they may have formed with our understanding at the time they are shifting, tinted and tethered to our past as well as our future.
I spent hours in my childhood garden, climbing trees with gangly branches, running through shrubs my mother had painstakingly planted and using dark corners as the stage for fantastical plays I created. Having an overactive imagination and an unsettling sense of anxiety – parts of the garden became off-limits. This same frightening place was also where I felt safest, where I sprinted to most mornings and spent entire days sitting in tree tops. With these works, I sought to explore each different tree, including some of its natural characteristics as well as the memories I associated with them."
South Australian jeweller Danielle Barrie's work often utilises simple geometric shapes to explore binary oppositions of the feminine and masculine, organic and industrial as well as using materials and surface finishes creating individuals' juxtapositions. She hopes to create work that is reached for everyday, forming part of individuals lives and memories. Durability and wearability are essential to the pieces she creates resulting in meticulously handcrafted pieces that will last a lifetime.
Silver Birch – The one that makes you blind, 2021
Sterling silver, citrine gemstone, $2,960
Yesterday, Today and Tomorrow – The one that never forgets, 2021
Sterling silver, peridots, iolite, amethyst gemstones, $1,850
Crepe Myrtle – The one that held it all, 2021
24ct gold-plated sterling silver, tourmalines, $960
Image top: Danielle Barrie, Yesterday, Today and Tomorrow, The one that never forgets, 2021. Photo: Courtesy of the artist