Emily Valentine
Platykeet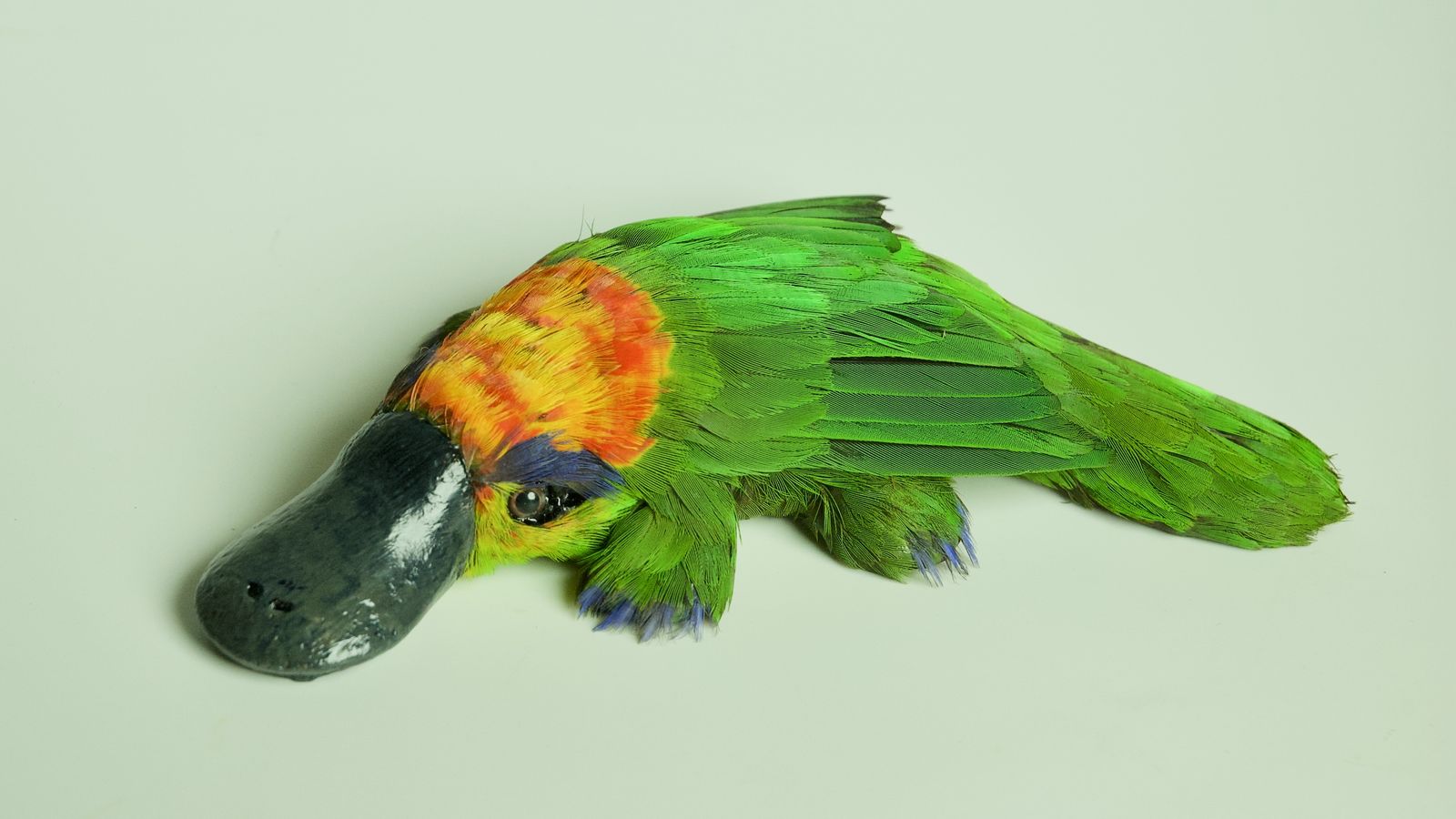 "Feathers are my paint. I have developed my technique and style. I am one of the few artists using feathers as the cornerstone of my conceptions. The source of the feathers is vital to my work. I use road kill. I wish to stimulate the viewer and ask them to question our callous treatment of birds, and ask how we sub-consciously classify animals – pet or pest, valued or worthless, beautiful or plain and why.
The work shows sympathy for the bird's previous life and creates a new life form. Our attitude to the use of animal parts and feathers has changed – is this because of fashion, or are we more caring? I think not!
For Platykeet, I have created a playful work that not only questions genetic engineering but emphasizes the extra importance we have, as Australians, to tread extra lightly in our fragile environment."
Multi-disciplinary artist, Emily Valentine has been working continuously since completing my degree at Sydney College of the Arts in 1987. Known for small feather sculptures, and contemporary jewellery, she has recently begun developing public artworks.
Platykeet, 2021
Lorikeet feathers, mixed media
$490
Image top: Emily Valentine, Platykeet, 2021. Photo: Courtesy of the artist