Jan Donaldson
Before the Silence II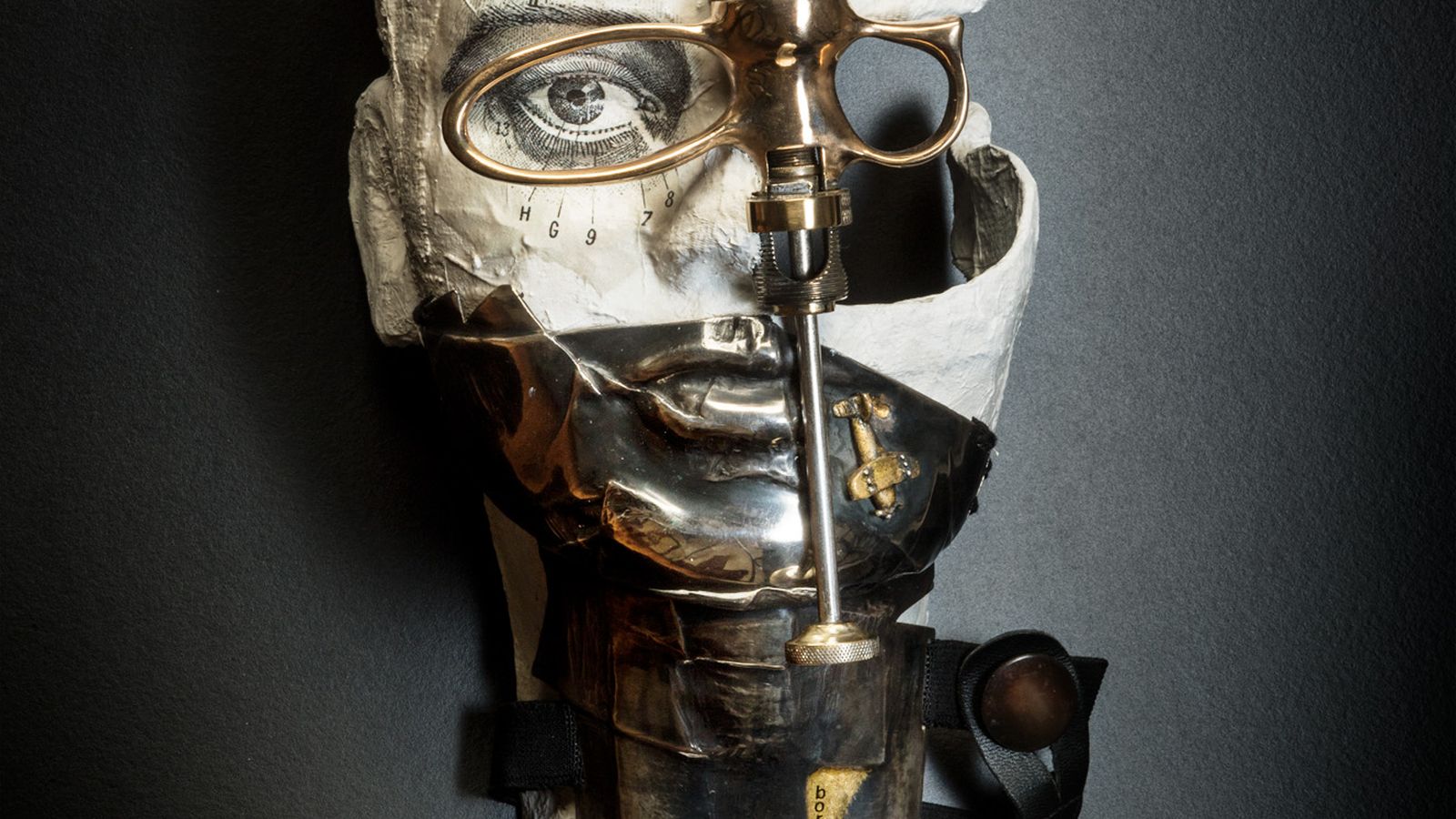 "When the heart stirs with recognition - the uncanny and painfully precise vision where bleak realism meets the surreal imagination – the incisive and uncompromising gaze gets under the skin to witness the body with all its wounds and glory.
My work explores objects linked intimately to identity. My fascination with identity and the uncanny includes the familiar notions of body beauty and the exploration of larger narratives, alluding to the drama and folly of human existence. I seek to recover a more sensual world, with all its shock, raw desire, clumsiness, illusion, and disenchantment. Mindful of the gamification of a pandemic, I am responding to the burdens we are currently facing. The emotionally polarizing debates balancing the sensitivity around vaccine-critical narrative….advocacy aware, but at the same time 'speaking to nuances'…what is the lens we are looking at the world through now?
During periods of compulsory mask-wearing, many of us scramble to maintain our identity, adapting and adjusting masks in order to express our individuality. The ever-present 'mute' button has become part of our daily existence, and there is no escaping the fact that border closure decisions have irrevocably changed people's lives."
Artist, jeweller, maker and teacher Jan Donaldson studied at RMIT University and holds a Doctor of Philosophy (PhD) in Fine Art, Master of Fine Art Degree, and a Diploma of Arts in Gold and Silversmithing. Her recent work explores the relationships between artifacts and identity, including experimentation with the theatrical narratives of dolls/puppetry and masks. Jan is a former President of the JMGA (Vic) and past editor of Lemel Magazine. She has been a gallery director, artist-in-residence and workshop instructor at numerous schools, universities, arts organisations and galleries.
Before the Silence ll, 2021
Sterling silver, brass, 23ct gold leaf, plaster bandage, paper, ink, elastic, leather, mother of pearl, cotton, found object
$2,500
Image top: Jan Donaldson, Before the Silence II, 2021. Photo: Courtesy of the artist