Jin Ah Jo
Pipe Way Series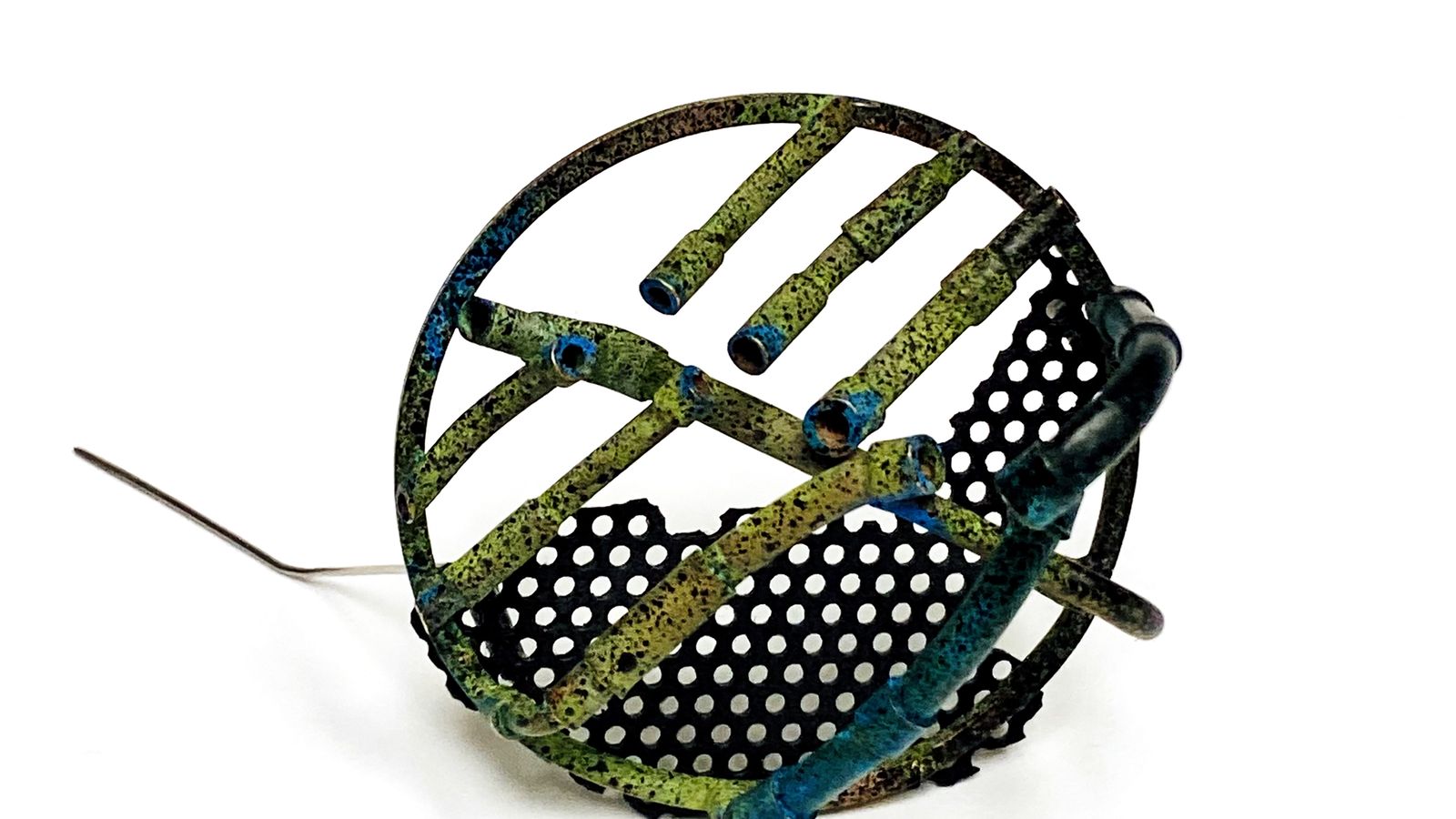 "Inspired by the ceiling pipe structures inside Mycelium Studios where my workshop resides the Pipe Way series explores the structural connection of pipes. This playful work uses interchangeable screw-cut cut pipes and diverse components, recomposing fittings and parts of old watches inherited from a watchmaker family member.
Pipe line miniatures reproduce the big pipelines in the building. Connecting different brass pipes to each other I was mesmerised by how they broaden the structure and its space. I produced little components using fittings and parts of old watches and connected them with screws just like controllers or switches. Aftermath and Broken pipes experiments of using brass pipes with perforated sheets and testing patina in the process of making. Both include my emotional exhaustion and disappointment during and after lockdown caused by the Delta variant. Leakage illustrates an observation of rain leaks from the pipe ceiling and how they affected the surface of the perforated mild steel sheet."
Jin Ah Jo is a contemporary jewellery artist living and working in Melbourne. She emigrated from South Korea in 2000 and finished a Masters of Fine Art at Monash University in 2008 including study at Fachhochschule Düsseldorf, in Germany. Jin Ah has participated in many prestigious group and solo shows including LOOT at the Museum of Arts and Design in New York and a solo show at e.g.etal. Since 2019 she has been writing a blog, "Craft Habit: 100/100" Vol.1 and Vol.2 to document her daily practice as a maker and to develop new series of work.
Pipe Way Series, 2021
Aftermath – Pendant, $250
Brass, mild steel, steel, patina, wax, enamel paint, silver solder, wax, nylon
Leakage – Pendant, $450
Brass, mild steel, steel, patina, enamel paint, silver solder, aluminium dioxide powder, wax and silk cord, parts of old watch
Broken Ribs Brooch, $450
Brass, mild steel, patina, wax, silver and solder enamel paint
Pipe Way Line Miniature, $700
brass, mild steel, steel, patina, parts of old watch, silver, silver solder and enamel paint, blue powder coated
Image top: Jin Ah Jo, Broken Ribs Brooch, 2021. Photo: Courtesy of the artist