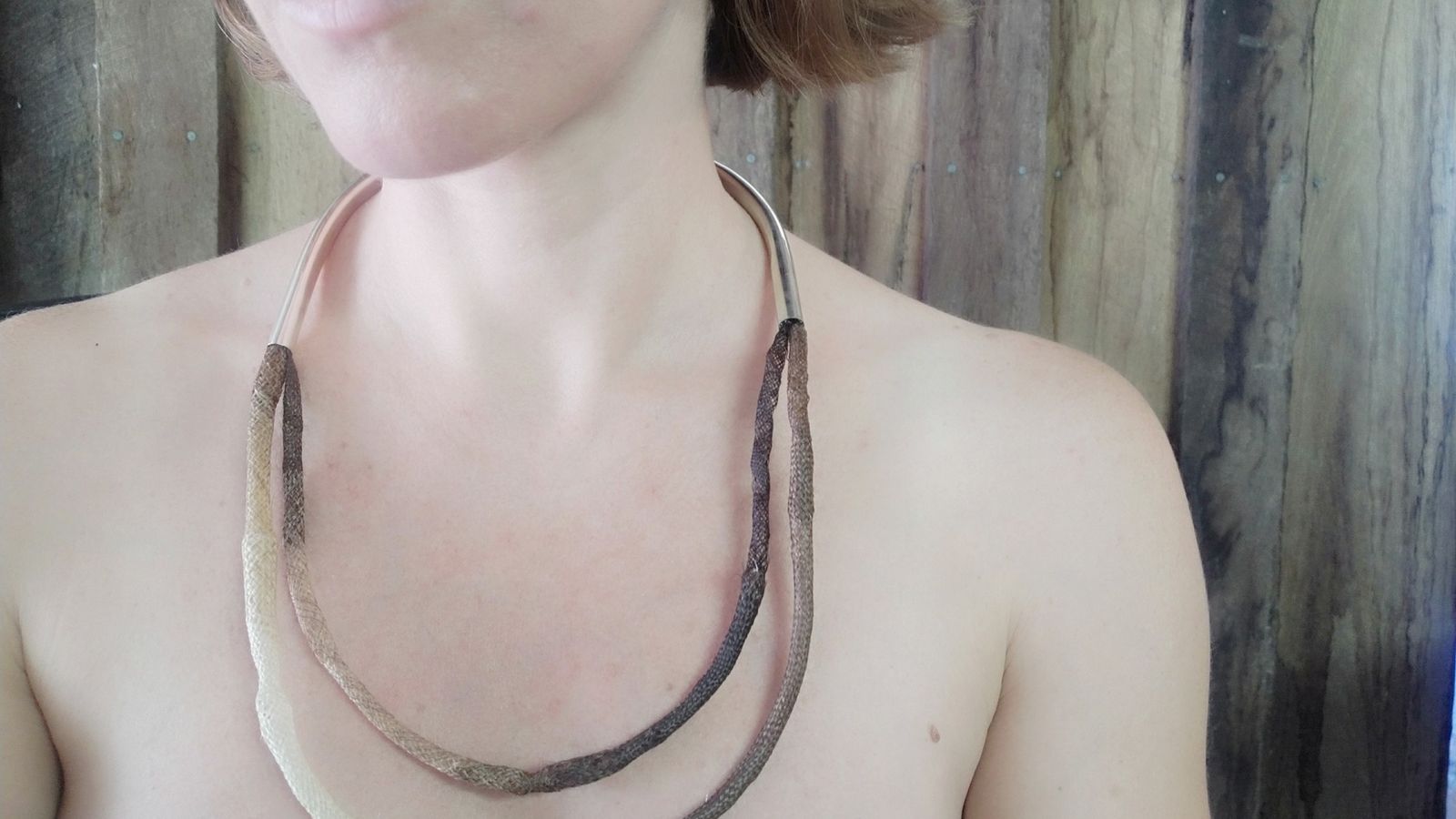 "Entwined weaves together hair donated by women across the globe, all from various backgrounds at various points along various life paths.
They're nuns and mothers, students and teachers. Entwined sees them all united in a tapestry of wearable art. The traditional table weaving process generally ends with one person's hair, but I've been able to experiment with weaving one person's into the next, joining them together. In doing this, previously separate paths have crossed and these women are now inextricably entwined in the enduring art form of hair weaving. They may never physically meet, but because the hair is not just from them but of them, these women are now united forever."
Kim Ebbeck aims to revive the traditional art form of hair weaving by enabling personal mementos to be worn in a contemporary and captivating way. Kim completed an Advanced Diploma of jewellery and object design in 2007; using the metal smithing skills and her self-taught artistry of hair weaving she has refined the art of hairwork over the past 15 years. Over the years Kim has produced many unique sentimental mourning pieces and commissions from the various studios she has had between the Illawarra and the far South Coast of NSW.
Entwined, 2021
Human hair, sterling silver, magnet
$980
Image top: Kim Ebbeck, Entwined, (worn), 2021. Photo: Courtesy of the artist