Rick Benjamin
Modular Daisy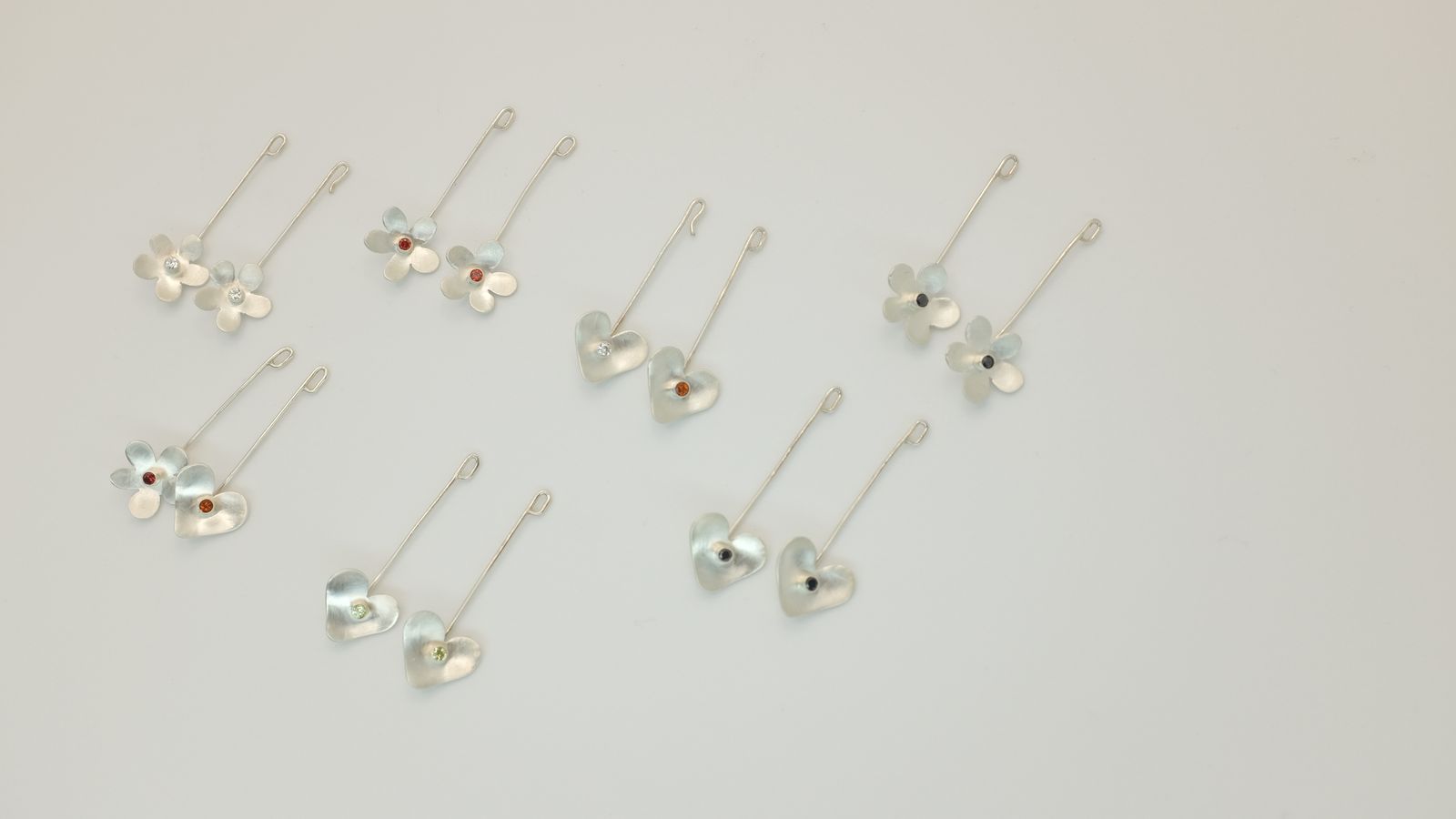 'Modular Daisy' is a concept piece exploring how a singular piece of jewellery can be adaptive to a wearer when worn. The idea arose as a way to provide personalised and aesthetic freedom to the wearer. The fusion of conscious symbolism, the wearer and the maker are at the heart of this series.
Playing on historical fashion trends, and contemporary big name brands, 'Modular Daisy' uses iconic motifs that are designed to be tongue in cheek, classic and interchangeable. The idea of 'modular' allows the opportunity for the wearer to acquire a single set of earrings yet progressively build upon their collection over time.
At the core of this design is an elongated loop that utilises cold connection techniques, and is intrinsic to the overall relationship of each component. The underlying principle of the modular design gives a level of flexibility to the designer when developing or expanding a collection by providing a foundation to have fun without being fastened to a particular motif, material or colour. In this series, jewellery can be worn as everyday stackable earrings or a statement bracelet and necklace.
With a background in engineering, CAD drafting and 3D modelling in the building industry, Rick Benjamin began his career in jewellery in 2018 and works from his studio in Sydney. Creating bespoke jewellery using precious metals and stones, his work focuses on a broad range of techniques with a developing theme of playful kinetics.
Modular Daisy, 2021
Sterling silver, natural and synthetic gemstones
$490
Image top: Rick Benjamin, Modular Daisies, as earrings, 2021. Photo: Courtesy of the artist