Sarra Tzijan
Village Vessels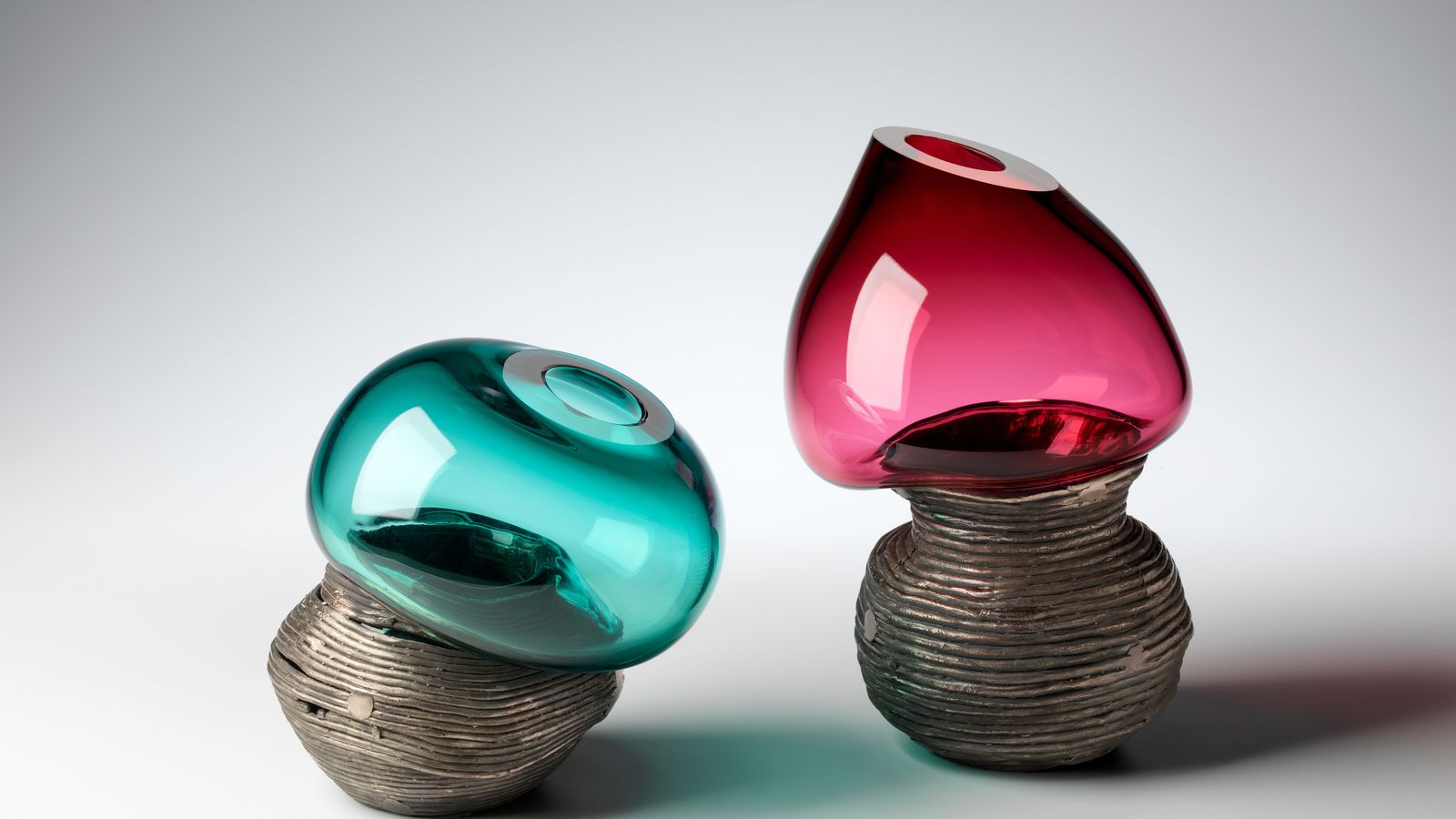 "My practice has a foundation in contemporary metalwork looking at the re-interpretation of ancient manual processes in the modern world. The objects I create span jewellery, sculpture and design and I like to explore these intersections and boundaries continually. The Village Vessels are a development of work made during a residency in India (2018) that focused on Dhokra: one of the earliest known techniques of lost-wax metal casting. The research and work done during this time continue to be a major focus in my practice.

Sculpted by me, cast by a local artist and further developed in collaboration with JamFactory's glass studio, the outcome represents my mixed heritage. By bringing the materially different halves together, this work became about the segments of my identity; complex feelings of belonging to multiple cultures and neither."
Sarra Tzijan is an Indian/Australian artist originally from Naarm/Melbourne, now living and working on Kaurna Yerta (Adelaide Plains). Sarra has completed a degree in Communication Design (RMIT) and an advanced diploma in Object and Jewellery Design (Melbourne Polytechnic). Following this, she was selected to undertake a two-year associateship at JamFactory in the metal studio where she's currently a studio tenant.
Village Vessels, 2021
Bronze, glass
X, $2,800
XI, $2,900
Image top: Sarra Tzijan, Village Vessel no.10 & 10, 2021. Photo: Grant Hancock