Pam de Groot
Data Signatures, 2020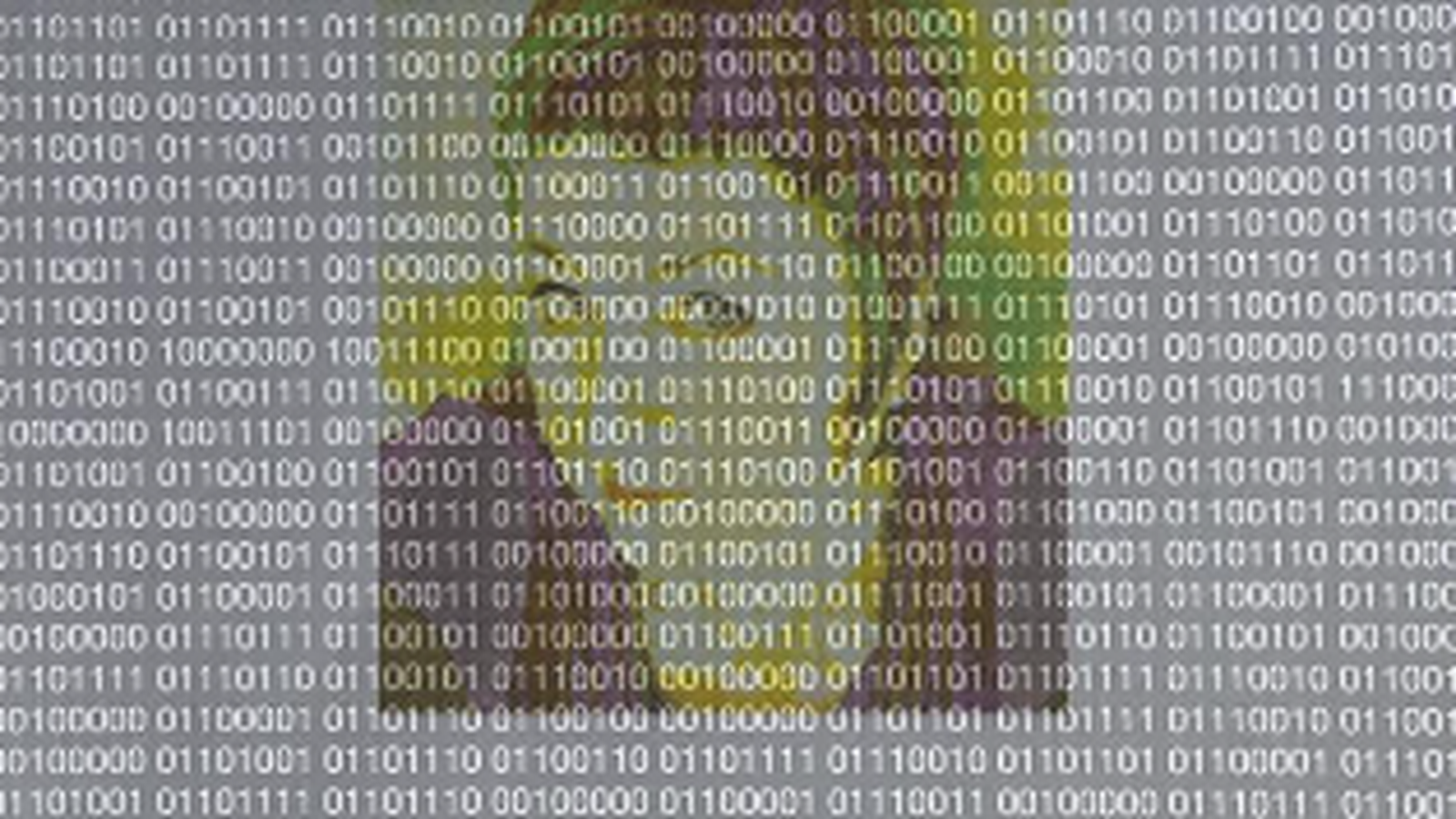 ---
Data Signatures, 2020
Materials and techniques: Photo on canvas, merino wool, silk, wet nuno felting
(w) 2500 x (l) 3200 x (d) 200mm
$3,300

How we recognise identity in today's world is so very different from the past.
So much of our lives is documented and conducted online. Google follows our searches, and even listens to our conversations to know more and more about our likes, preferences, our politics and more.
Our "data signature" is an identifier of the new era. Each year we give over more and more information as we become inured to the invasion in our lives. We allow a transaction of sorts, of our privacy for convenience and desire for information.
I have chosen the profile pic as a symbol of online identity. The binary code is the text from this statement.
About Pam
From a background of studio ceramics Pam has been working in the field of textile art for 18 years. Primarily a felt maker, she explores the many ways wool can be formed and coaxed into new and interesting forms to express herself.
Pam is also a natural dyer and printmaker, using her home, the Blue Mountains as a constant source of inspiration and colour. Organic forms and texture are a common theme throughout Pam's work, with the various properties of wool or dye and the colours of nature influencing each piece.
Find out more about Pam here or Instagram
Image: Pam de Groot, Data Signatures, 2020. Image: Courtesy of the artist.