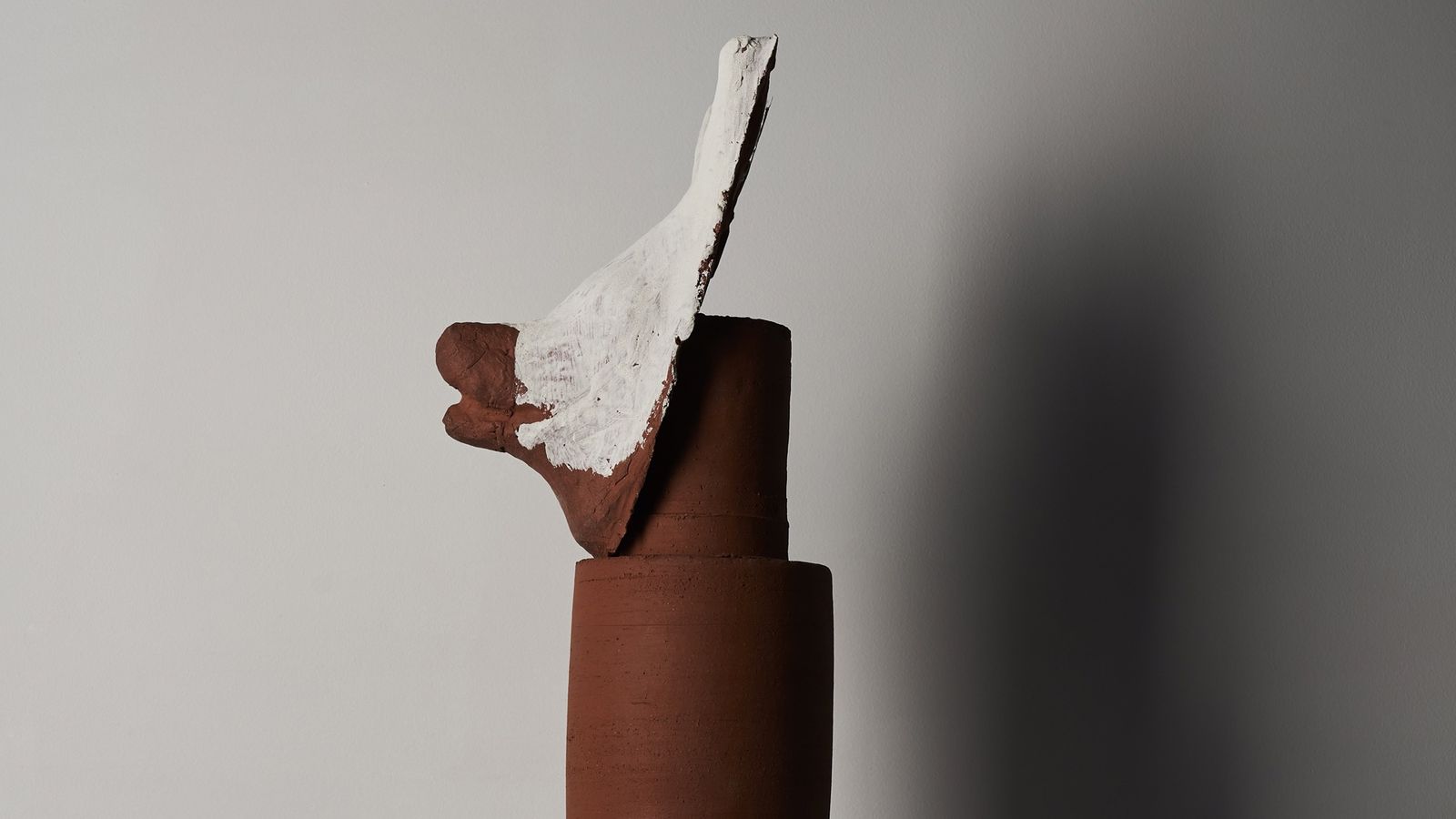 About the artist
Damon Moon (VIC) is a second-generation maker and one of Australia's most respected and prolific commentators on ceramics. His career has spanned working as a curator in contemporary South-East Asian art to doctoral research into the development of mid-twentieth century Australian studio pottery. His experience spans both industry and art. He was previously a Creative Director of the JamFactory Contemporary Craft and Design ceramics studio in Adelaide, South Australia. In this role he was responsible for the design and production of tableware, a program of training through the prestigious JamFactory Associate training scheme liaising with industry leaders in the world of art, craft and design.
Damon's practice encompasses working as an exhibiting artist and as a curator, writer, presenter and facilitator in the field of contemporary Australian ceramics.
Artist statement
Exhibition work:
The Magus, 2021, terracotta, milk paint
Mania (Marvin the Martian), 2021, terracotta, milk paint
I have, quite literally, spent my entire life looking at, researching, writing about and making ceramics. My father, Milton Moon, began his professional ceramics career around the time of my birth and as he became well-known the circle of family friends seemed to consist entirely of other artists, craftspeople, gallery professionals, architects, designers, most of them also very highly regarded. When I look back on it, it was an extraordinary upbringing in the arts, but at the time it just seemed normal.
The reason I mention this is that long before I attempted to make anything I was already a witness. Now, after many years, I realise that this early experience has had a profound effect on my approach to being an artist and has led to a career that is as much based in commentary as it is in making.
As a writer this stance is commonplace, and for over twenty years I have contributed many articles on contemporary and historical Australian ceramics to the Journal of Australian Ceramics, somewhat embarrassingly far more than any other contributor in the publication's history. This has also led to undertaking other activities with The Australian Ceramics Association, such as curating Manifest, the biennial exhibition of members work exhibited at the 2019 Australian Ceramics Triennale.
As an artist, the effect of this lifetime of observation is harder to explain. In some respects, the very richness of those early experiences has robbed me of a normal career path, in that I never had a 'eureka' moment when I fell in love with clay because clay was simply always there, and I became aware of most of the available stylistic options, had seen many of the great collections and met extraordinary practitioners before I ever considered making anything myself.
I consider every body of work as an extension of an idea, or more properly a proposal, and style, like technique, is merely a means to an end, be it a highly conceptual artwork or the design for dinnerware. But lately there does seem to be a continuing strand of the archaic, perhaps the shamanistic creeping into the work and the objects in this exhibition seem to bear this out. Not sure why. I could also note that I seem to come down on the side of ceramics as sculpture rather than painting and I'm certainly not a decorator, although images do sometimes appear on the objects. In the end, I've always thought I was on safer ground when talking about other people's work, so I think I'll leave it at that.
Image: Damon Moon, The Magus, 2021. Photo: Leon Schoots