Support us
Champion Creativity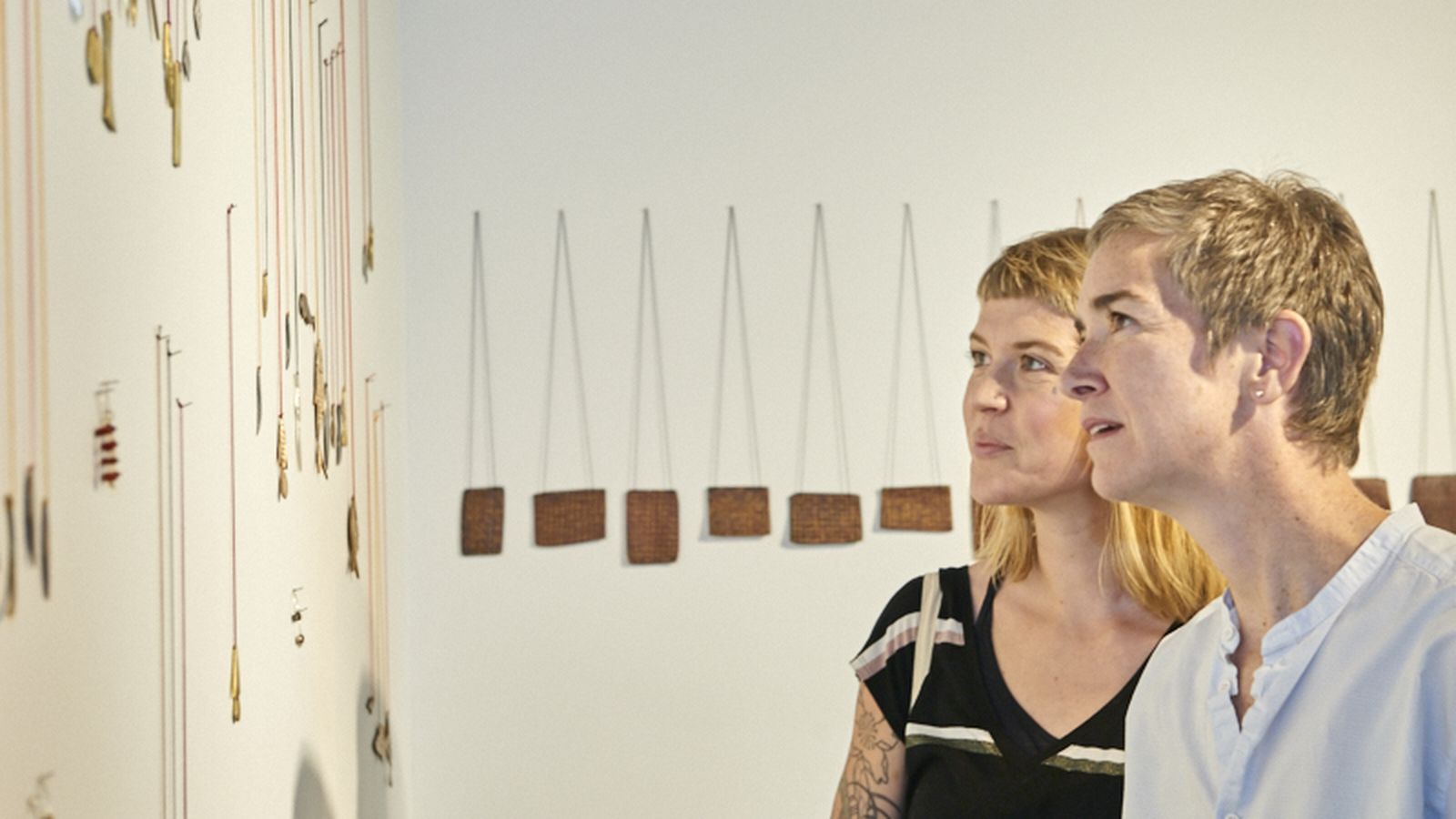 Champion creative practice to drive innovation socially, economically and culturally to strengthen our global reputation at a time when we have never been so connected yet physically so far away from the rest of the world.
Despite a year that has challenged the creative sector and the nation, Australian Design Centre has driven new programs developing opportunities for makers and designers to overcome these challenges and find innovative new ways to present their work and thrive. We need your help so that we can together amplify this support, value creative practice and seed new ideas for a better Australia.
We are appealing to our valued supporters to make a donation to help fuel a creativity lead recovery for Australia through our work.
Make a gift
Australian Design Centre has been a pivotal part of the craft scene in Sydney in its various guises (as the NSW Crafts Council and Object Gallery) since 1965.
As a not-for-profit organisation and a registered charity, all donations are fully tax-deductible and acknowledged in the annual report, on the donor board in the Centre and on the ADC website.  Read three stories of why people donate to ADC here.
Donate directly today and you will receive a tax-deductible receipt. 
Talk to us about making a quarterly donation across the year rather than a lump sum annually to spread your gift across time. 
If you are making or changing your will, talk to us about making a gift to ADC that will leave a legacy speaking to your love of craft and design.
With your help we can continue to inspire, inform and engage people with the power of creativity and also promote 'design' as a way of thinking and living.
Your generosity helps ADC, as a leading advocate for craft and design in Australia, to support a creative future through exhibitions, events and education.
We are grateful to our generous donors who support ADC to showcase the work of craftspeople and designers for audiences across Australia.

How your donation can help:
$10,000+ will help fund an entire exhibition including paying artists to produce works and all of the expenses associated with production and presentation.
$5,000 will help fund an education resource to inspire young people through making and design.
$2,000 will help fund artists to deliver a series of public programs and workshops
Up to $1000 will help support ADC provide tours and workshops for regional schools in NSW.
Up to $500 all adds up to help ADC's Creative program.
Up to $50 provides materials for ADC learning programs for school students.
Donations of $2 and more are tax-deductible.
Please donate to the Australian Design Centre by using use the secure donation form here. Alternatively, please contact our Partnerships Manager, Alix Fiveash on 9361 4555 or email alix@australiandesigncentre.com
Here are what some of our supporters have said:
"I cannot overstate the importance of organisations like ADC in promoting craft and design. I fully support their initiatives and goals in furthering critical thinking in creativity and innovation whilst maintaining a practical solution-based approach."
Robert Costa, architect and ADC supporter
"As a professional designer, I donate to ADC as it gives me a connection to what I stand for which is a great feeling. I encourage you to stand up for what you believe is important in our world and to get that same good feeling by donating to ADC. You'll make a direct impact in supporting and nurturing designers and craftspeople in this country to do what they do best, explore, connect and innovate."
Andrew Simpson, designer and ADC supporter and board member
"Even a small donation can make a huge difference to such an important advocate for Australian Craft and Design.
You DO make a difference, you ARE valued and your financial support, no matter how insignificant you think it might be, WILL make a difference to the future of Craft and Design in Australia.
If everyone on the ADC mailing list donated $10, imagine how AWESOME that would be?"
Bridget Kennedy, jeweller and ADC supporter and board member
"Each individual donation to ADC is a significant boost. The scale of ADC in terms of budget and number of employees means that this is a philanthropic invitation offering an opportunity to make a difference. ADC consistently punches well above its weight, and benefits practitioners, partners and audiences in each and every activity."
Oliver Smith, Silversmith and ADC board member (2011 - 2017)
ADC Friends Program 
Become a friend and join a community of people who support makers and designers through the work of the Australian Design Centre. 
By joining ADC Friends you receive a range of benefits at Australian Design Centre and also at the Australian Craft and Design Network across Australia.
Find out more about ADC Friends here.