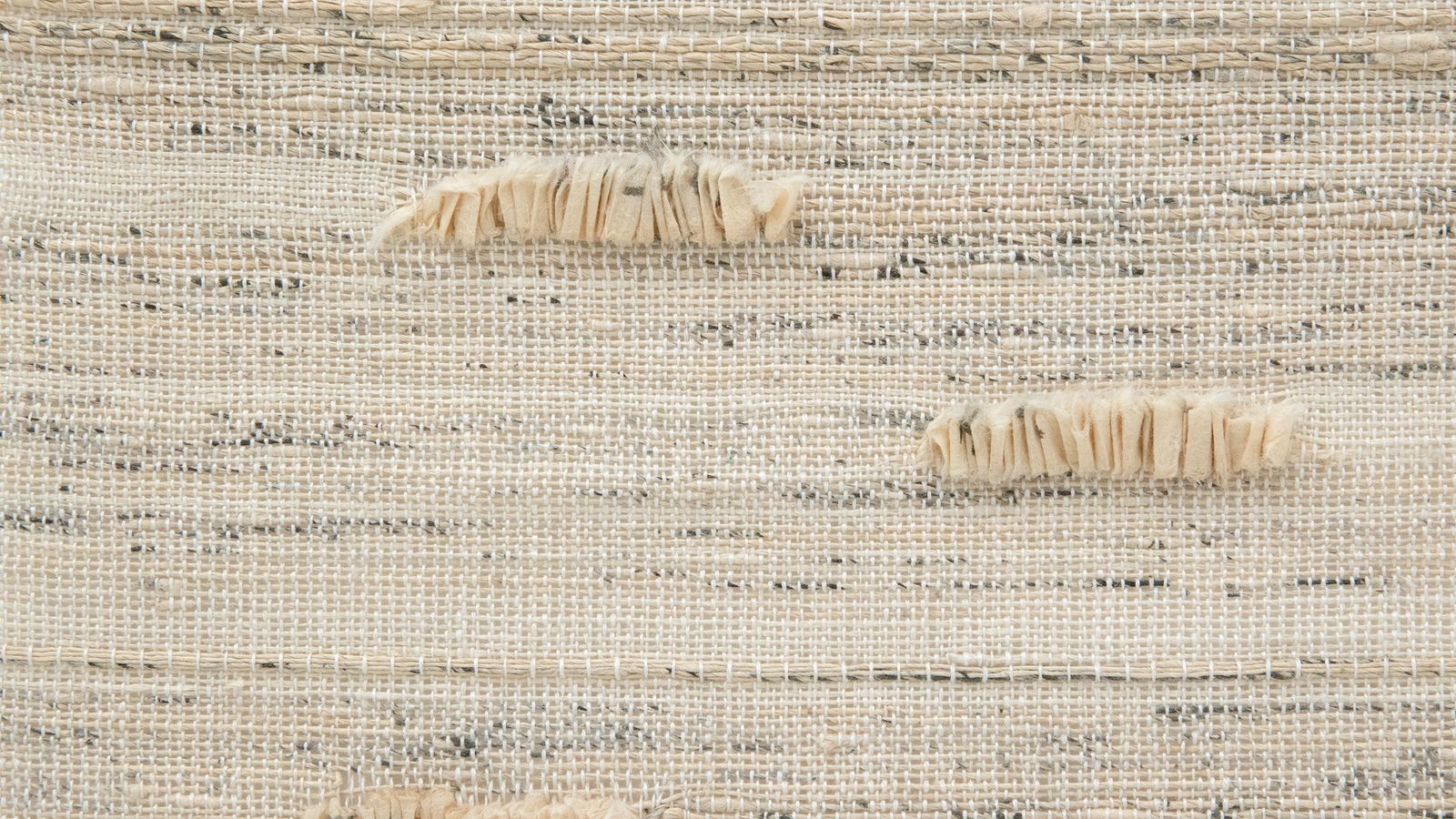 Study in Shifu I 2023
Price: $440
Study in Shifu II & lII 2023
Price: $880
Study in Shifu IV 2023
Price: $1320
all linen warp, handmade paper, hand-spun paper yarn
This series explores paper yarn, including the process of the making and weaving paper yarn and the skills and value of hand-made paper.
Through initial studies and experiments developing various paper yarn types, Amanda's understanding of the material increased and resulted in a creative wave of intense, unpremeditated work.
The results of this study show the effects of combining different thicknesses, textures, evenness of hand during spinning, up-cycled and new paper, simple weave structure and all remnants of the handmade paper.
Amanda Ho is a Naarm (Melbourne) based weaver. Born in Melbourne and having spent part of her childhood in Hong Kong, she draws on the duality of her heritage to influence her practice. Amanda initially studied weaving while working as an architect. After further studies in Japan, she began to refocus her practice from architecture to weaving in 2015. Her interest in design, materials, patterns and structures continues to be reflected in her work.

Amanda's weaving practice is inspired by Yoshiko Wada's lecture: Slow Fibre – the idea in understanding of the property of different fibres, how they behave individually and their interaction with each other.
Image top: Amanda Ho, Study in Shifu IV (detail), 2023. Photo: Siri Hayes